Maintaining your swimming fitness all year round is very demanding if you are not among the lucky few who live in places like the Maldives where never-ending summer is always present. Now during the corona virus pandemic, most indoor pools were closed and that is why it was even more difficult to maintain swimming fitness, especially during the winter which is considered off-season when we talk about swimming.
Summer is coming, which is certainly the most suitable time of year for swimming and you should be at the peak your shape during those few months. However, you may not always be able to swim during the summer every day.
And while that sounds contradictory, swimming isn't the only thing you need to do to maintain your swimming fitness and always be fully prepared. There are various other exercises, both in and out of the water, that you should do. We will give you tips for maintaining your swimming fitness during the summer to make you feel like Michael Phelps in the water.
1.Swim as much as possible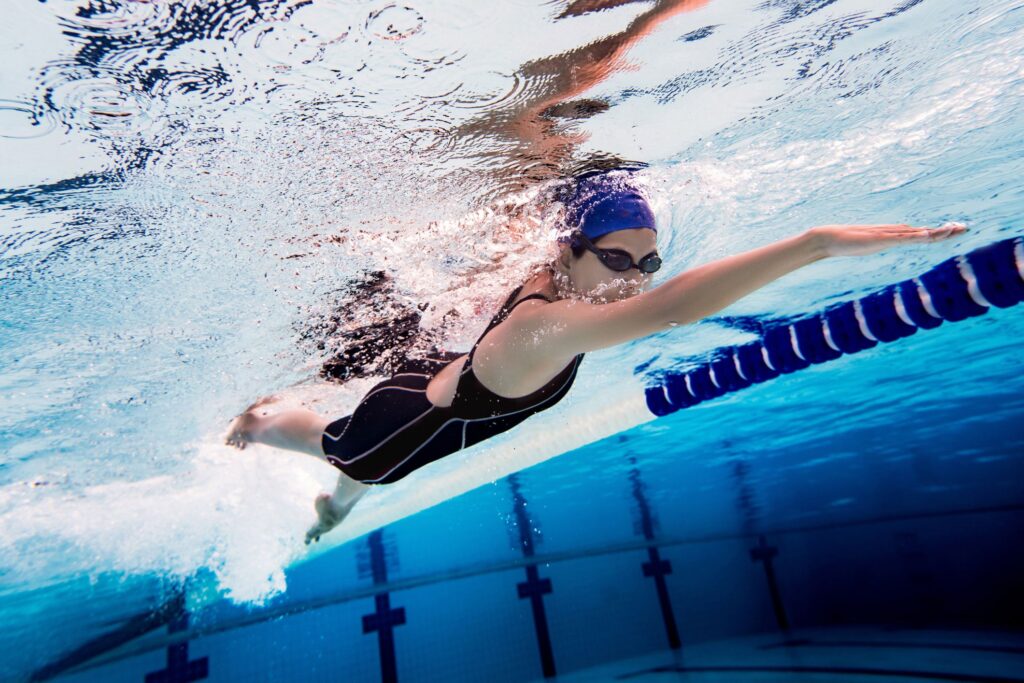 In order to be as good as possible in any sport, both in the field of fitness and in the field of skills, there is nothing that will have a better effect on that than practicing that exact sport, so swimming is no different. Each type of strength and fitness is sport specific, which means that your fitness level will be best if you swim as much as possible, not if you play basketball instead for example.
So take advantage of summer, which is the best time to swim, and spend as much time in the water as possible. In this way you will strengthen the primary muscles for this activity, increase the capacity of the lungs and you will also improve your skills. All in all, this way you will achieve all that is crucial to being in top shape. It would be ideal to swim at least 5 times a week during the summer, and if you do not live by the sea and have a yard available, consider installing a fastlane lap pool as it is an ideal type of pool for those who want to swim and not just rest in the water. At compositepools.com.au you can learn more about such pools, their dimensions and so on.
2. Go to the gym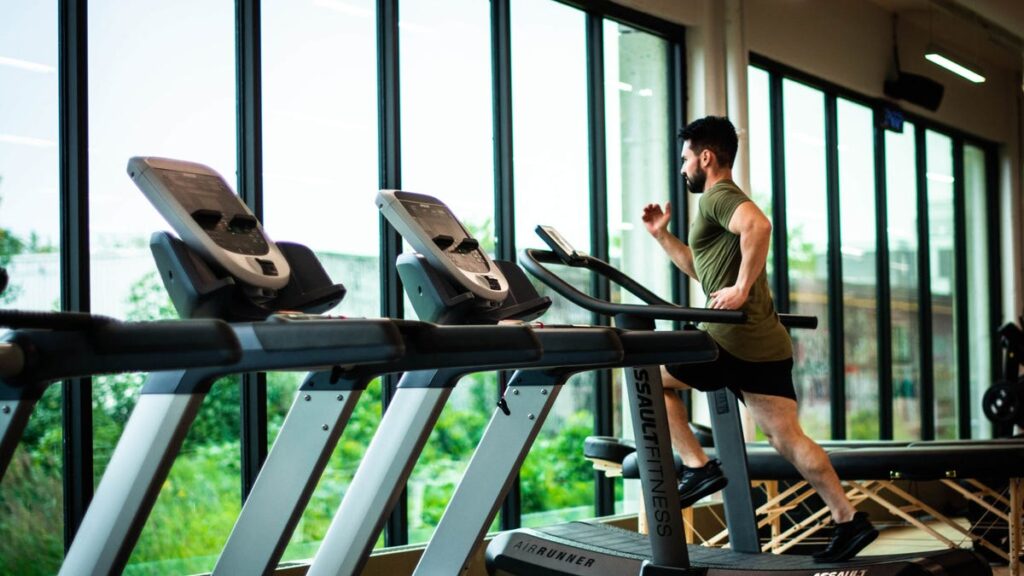 Going to the gym, although boring to many, is necessary in order to be ready for sports activities. Remember that it is not necessary that you can bench press 220 pounds or squat 250 pounds because such things will not bring you anything significant in the field of swimming fitness.
You need to focus on making your body overall ready for all the demands that will be imposed on it during swimming. That is why you should do all the exercises in the gym, both those with free weights and use all the available machines. Elastic bands are also very useful and you should do exercises with them to strengthen the rotator cuff, ligaments, and tendons. You need to focus especially on maintaining healthy shoulders, hips, and knees with the help of elastic bands.
3. Don't take long breaks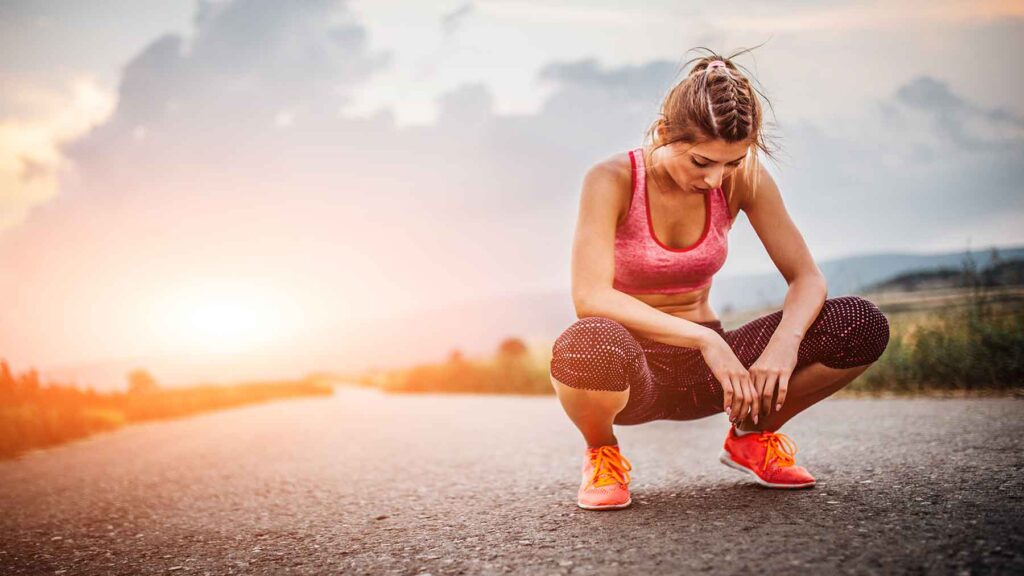 Summer is a favorite season for most people, both because of the warm weather and because they have weeks of vacation then. During vacation, you usually travel somewhere or take a break from your daily routine, but then you can fall into the trap of not doing anything for weeks and your fitness level drops significantly.
You should avoid this and set aside time for swim training at least three times a week. If you go on vacation somewhere, you will probably have the opportunity to swim there, and a gym is available in almost every hotel. If the hotel does not have a gym, we recommend that you bring elastic bands with you because they won't take much space in your suitcase and do a few exercises in the hotel room. You can definitely reduce the frequency of training, because it is good to rest your body occasionally, but do not let the break last longer, otherwise you will take a big step backwards.
4. Food and hydration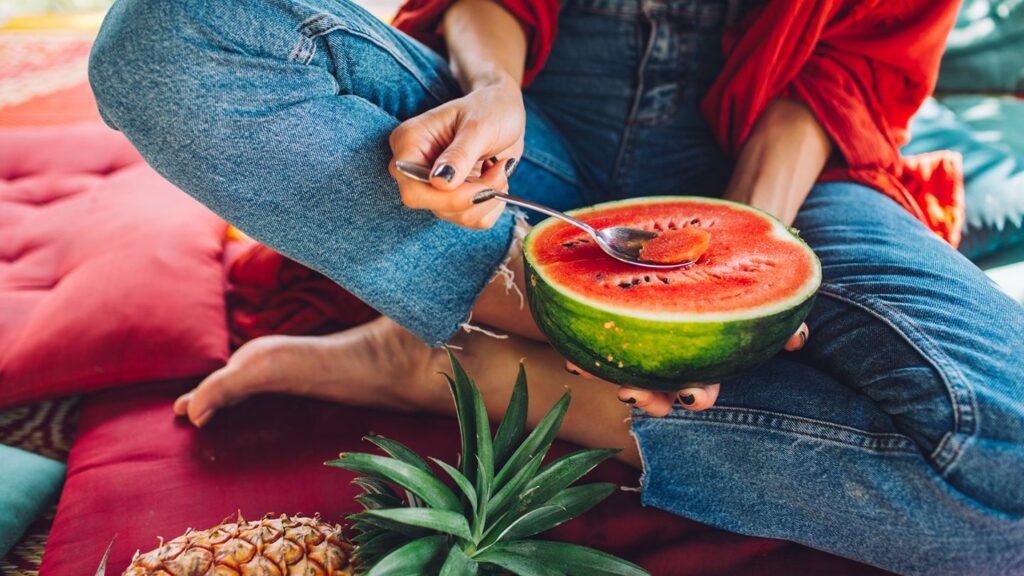 No matter how much you train in the water and in the gym, if you don't eat healthy and balanced meals and don't drink enough water you won't be able to be in great shape. Especially in summer, you need to take care of what you eat and drink plenty of fluids.
In summer, we are prone to dehydration due to warm weather, so drink at least 2 to 3 liters of water, juices and so on. Meals should be prepared in a healthy way and should contain proteins, fats and carbohydrates. Do not burden your body with junk food and other high-calorie foods because you will feel very sluggish. Eat lean meats, pasta, rice, potatoes, nuts, cold pressed oils and the like and you will see how you will be full of energy even when it is over 90 degrees Fahrenheit.
5. Don't forget the fun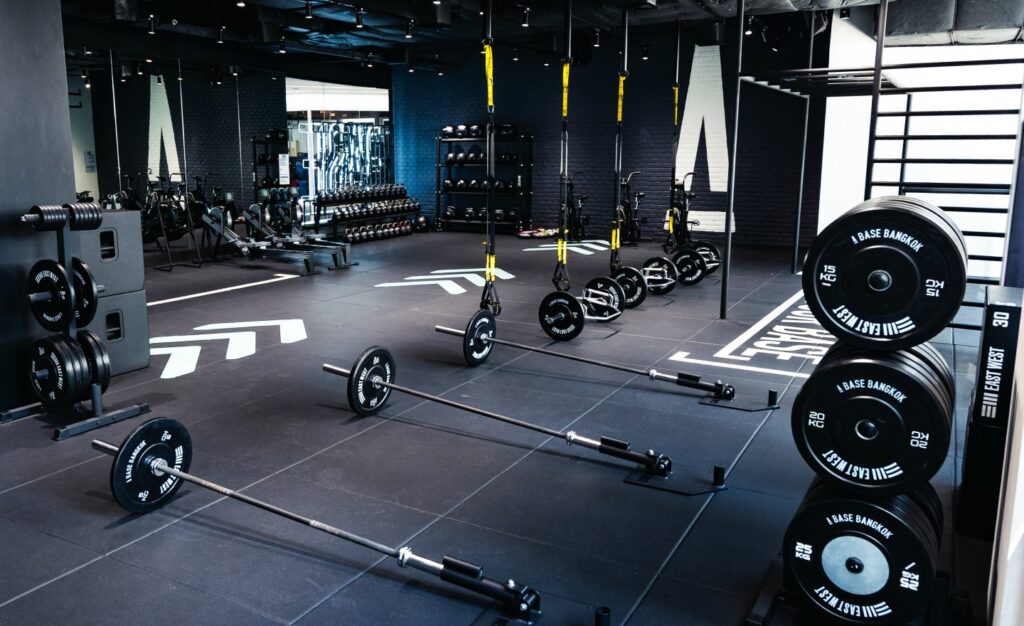 After all, you are not a professional and if you do not make swimming a fun activity, after a while you may get bored and then you will stop doing it often.
So you should focus on including fun in it, so change locations where you swim, play water polo and other water sports with friends, etc. Then you will always be looking forward to the day when you will swim and it will not be difficult for you to keep your fitness level at a high level both during the summer and throughout the year.
Conclusion
This is the year when the Olympics will be held, so thin about your swimming fitness to be in the best possible shape, because who knows, you may be invited to represent your country at the Olympics. Joking aside, it is very important to think about your fitness level so that you can enjoy your favorite activity without fear that your body will be able to withstand it.