When the decision to embark on a new fitness journey dawns upon you, a plethora of questions and choices might cloud your vision. How does one settle on a regime that not only fits personal goals but also accommodates individual preferences and body dynamics?
As the year 2023 advances, we offer an updated guide to provide you with the framework to pave a fitness path that resonates with your unique needs. For the perfect choice right off the bat, a place of fitness to achieve your goals, Colleyville gym is there for you.
Setting Your Fitness Goals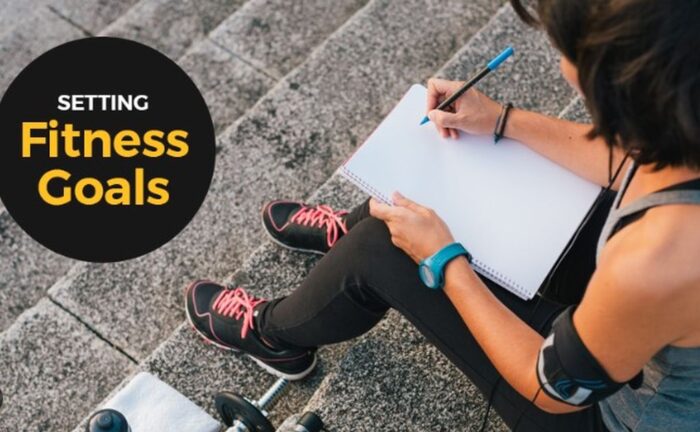 The cornerstone of a thriving physical training endeavor lies in the identification and delineation of precise objectives. Whether it's losing weight, gaining muscle, enhancing endurance, or simply fostering a healthier lifestyle, being explicit about your ambitions will guide every subsequent step of your journey. By understanding the 'why' behind your pursuit, you can sculpt a program tailored to your distinctive requirements and aspirations.
Having acknowledged your overarching purpose, it's vital to transform that vision into tangible, incremental targets. A nebulous goal such as 'getting fit' can be intimidating and elusive. Break it down into measurable and realistic milestones. Are you aiming to run a 5K? Shed 10 pounds? Lift a particular weight? These mini-goals will keep you motivated and focused, making the path to fitness less daunting.
Assessing Your Current Fitness Level
Before diving into an ocean of exercises and health regimes, it's crucial to evaluate where you stand on the fitness spectrum. Knowledge about your existing condition serves as the baseline from which to gauge your progress. Consider visiting a fitness expert who can help you assess vital parameters such as body fat percentage, muscular strength, flexibility, cardiovascular endurance, and more.
While professional guidance is highly beneficial, some personal observations and self-tests can be conducted to perceive your level. Evaluate your daily energy, how far or fast you can walk or run, and how many push-ups or sit-ups you can perform. Keep a record, as these simple assessments will be instrumental in tailoring your program and tracking advancement.
Choosing the Right Workout Routine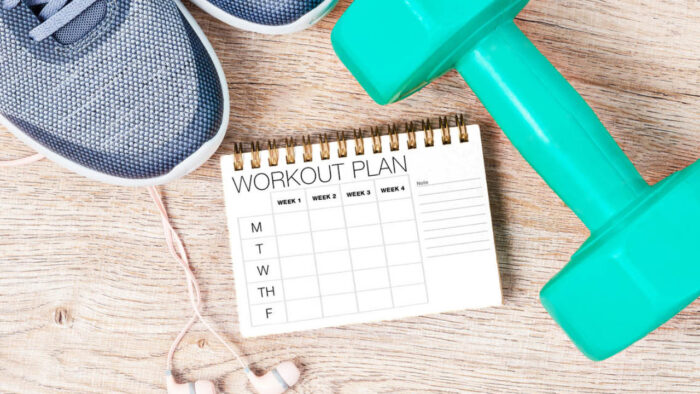 The multitude of fitness programs available can make the selection process overwhelming. Recognizing your preferences, whether it's dancing, swimming, running, or weight lifting, is vital. Embrace something you enjoy, as passion and interest make persistence far more achievable.
On the other side of this coin, one must be mindful of personal constraints such as time, budget, and physical limitations. Customizing a regime that fits within these boundaries ensures longevity and success. Joining a local class, investing in online training, or even self-guided programs can offer versatility tailored to your unique situation.
Incorporating Cardiovascular Exercises
Cardiovascular exercises form an essential component of a well-rounded fitness regime. Engaging the heart and lungs, cardio fosters endurance and burns calories. Activities such as running, cycling, and swimming not only boost heart health but also help in achieving weight-related goals. The key is to find what invigorates and challenges you without draining or demotivating.
When implementing these exercises, start slowly and build up intensity with time. A common mistake many commit is going full throttle right from the start. This can lead to burnout and injury. Ease into a routine with three to five sessions a week, gradually augmenting the length and vigor of the workouts as your body adapts.
Incorporating Strength Training
A robust fitness program should not overlook the importance of strength training. This aspect helps in building muscle, enhancing metabolism, and improving overall functional fitness. Whether it's lifting weights, bodyweight exercises, or resistance training, building muscle is integral to a well-rounded approach.
The inclusion of strength training necessitates care and planning. Beginners should seek professional guidance to ensure proper form and avoid injury. Starting with two or three sessions a week, focusing on different muscle groups, will enable balanced development. Remember, strength training isn't only about lifting heavy; it's about lifting right.
Including Flexibility and Mobility Exercises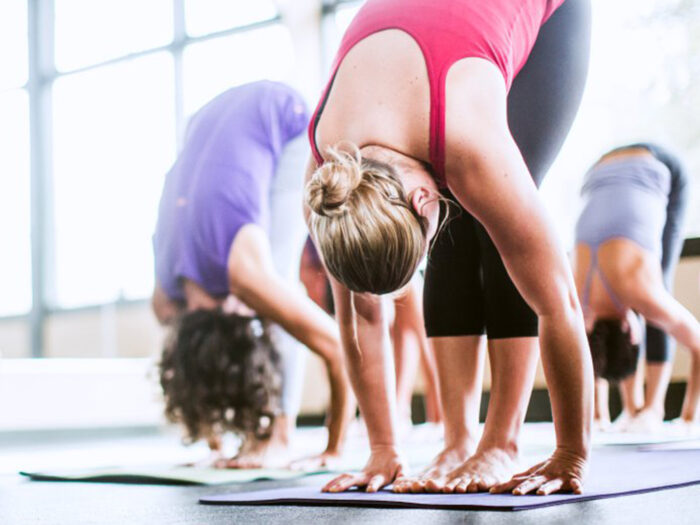 Flexibility and mobility are often neglected, but they play a crucial role in overall wellness and injury prevention. Incorporating stretching and mobility exercises into your daily routine enhances the range of motion and aids in muscle recovery.
Yet, it's not just about randomly stretching your limbs. Understanding your body and identifying areas that need more attention is key. Regular practice of Yoga, Pilates, or simply dedicated stretching sessions post-workout can enhance both flexibility and mobility, providing a more holistic fitness experience.
Creating a Realistic Workout Schedule
The formulation of a workout plan is a delicate balance between aspiration and reality. While it's essential to challenge oneself, overcommitment can lead to disappointment and abandonment of the fitness voyage. Recognize your daily routine, work commitments, family life, and social engagements, then craft a schedule that harmoniously integrates into your life.
Equally important is ensuring that your program is neither too lax nor too strenuous. Consistency is your ally. Be it a 30-minute daily jog or thrice-weekly gym sessions, make a pact with yourself and stick to it. Regularity, rather than sporadic intensity, breeds long-term results.
Proper Warm-up and Cool-down Techniques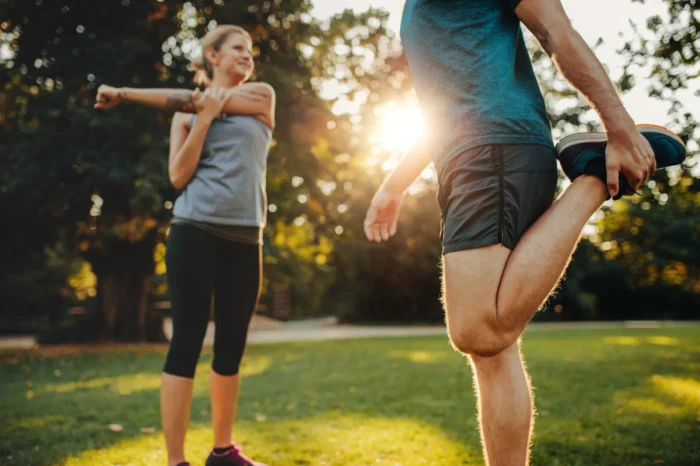 Warming up and cooling down are vital elements that bookend your training session, yet they are often overlooked or improperly executed. A proper warm-up increases blood flow warms the muscles and prepares the body for the stress of exercise. This is not merely jogging on the spot for a few seconds but engaging in dynamic stretches and light exercises that mimic the upcoming activity.
Cooling down, conversely, is about easing the body back to its normal state. Gentle stretches and relaxation exercises can aid in recovery and reduce the risk of injury. Investing time in these essential practices will contribute to a more fulfilling and safe workout experience.
Understanding Nutrition and Hydration for Workouts
The symbiotic relationship between exercise and nutrition cannot be overstressed. While exercise sculpts the body, nutrition fuels it. A well-balanced diet, rich in protein, healthy fats, vitamins, and carbohydrates, is a non-negotiable companion to any fitness regimen. Consulting with a dietitian or doing meticulous research can help craft a meal plan that complements your fitness goals.
Hydration, too, plays a quintessential role. Dehydration can hinder performance and lead to serious health issues. Drinking adequate water before, during, and after exercise is imperative. For more intensive training, replenishing electrolytes may be needed. Remember, your fueling strategy can make or break your fitness endeavor.
Final Thoughts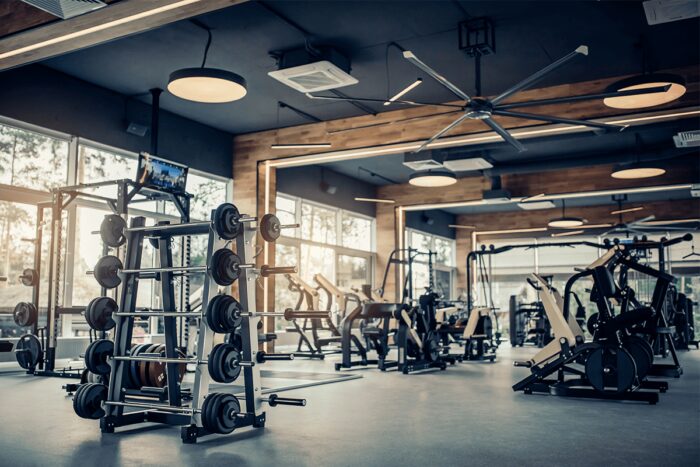 Embarking on a fitness journey is an investment in yourself, a commitment that requires thoughtful planning, diligent execution, and continuous adaptation. This guide has attempted to provide a roadmap, but the real magic happens when you step into those running shoes or walk into the gym that feels like home. Embrace the process, celebrate the small victories, learn from the setbacks, and above all, enjoy the transformation. The body you inhabit is yours to shape, and the path to wellness is yours to traverse. The year 2023 may just be the year you sculpt a new you.