Having a pool in your backyard is awesome. You have a place to chill and relax by after a long day at work or a spot to throw parties for your family and friends. On top of all that, a pool is also a great place for getting in your daily dose of exercise and we all know not a lot of things can beat swimming.
Swimming is a great exercise for your whole body. It's a great cardio workout, it tones pretty much every muscle in your body and it is incredibly easy to do, once you get a hold of the basic techniques. Now, if you're not the greatest swimmer, don't worry, we're going to help you. We're going to show you which swimming basics you can learn in your pool and we're going to give you a few additional tips and tricks so you can progress faster. Without further ado – let's dive right in.
Basic Swimming Skills You Can Learn In Your Pool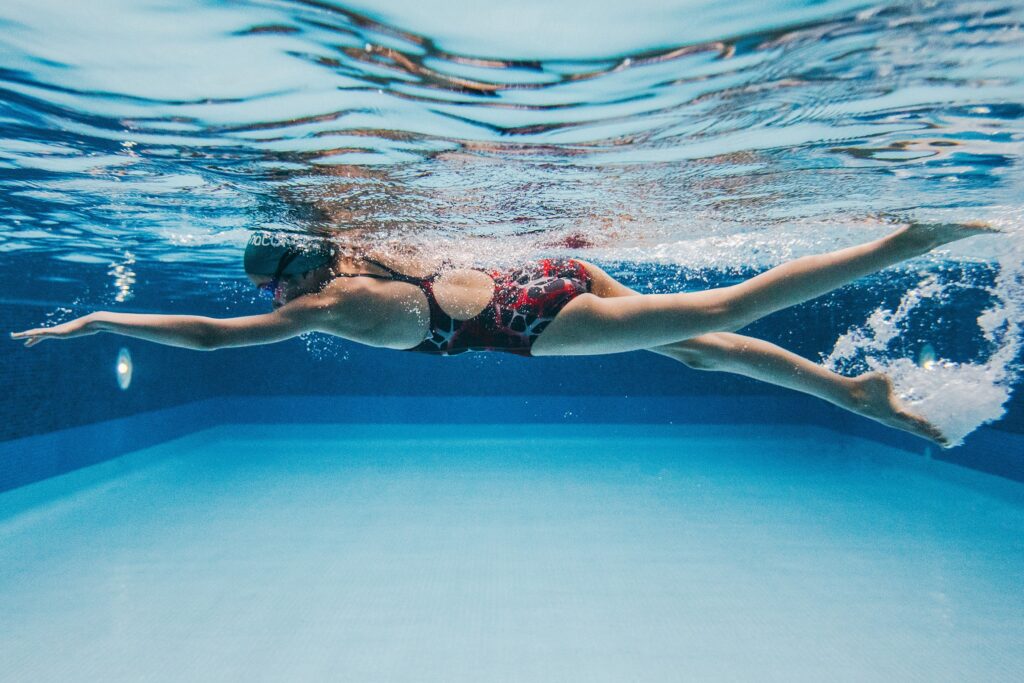 If you're completely new to swimming, meaning you don't really know how to do it, mastering these 5 basic techniques will make help you out tremendously.
1. Breathing
Arguably the most important, yet the frequently overlooked technique is breathing. It is very important for you to learn how to breathe while you swim or you won't be able to enjoy it at all. You'll get tired quicker, you'll suffer to catch a breath and you'll focus on breathing way too much, neglecting the other basics of swimming.
The general idea is that you breathe in while your head is above the water level and breathe out while you're underwater, using both your mouth and your nose at the same time. At first, it might be slightly uncomfortable for you to breathe out underwater, but as soon as you get familiar with it, it should become second nature to you and you'll be able to do it without even thinking about it.
2. Floating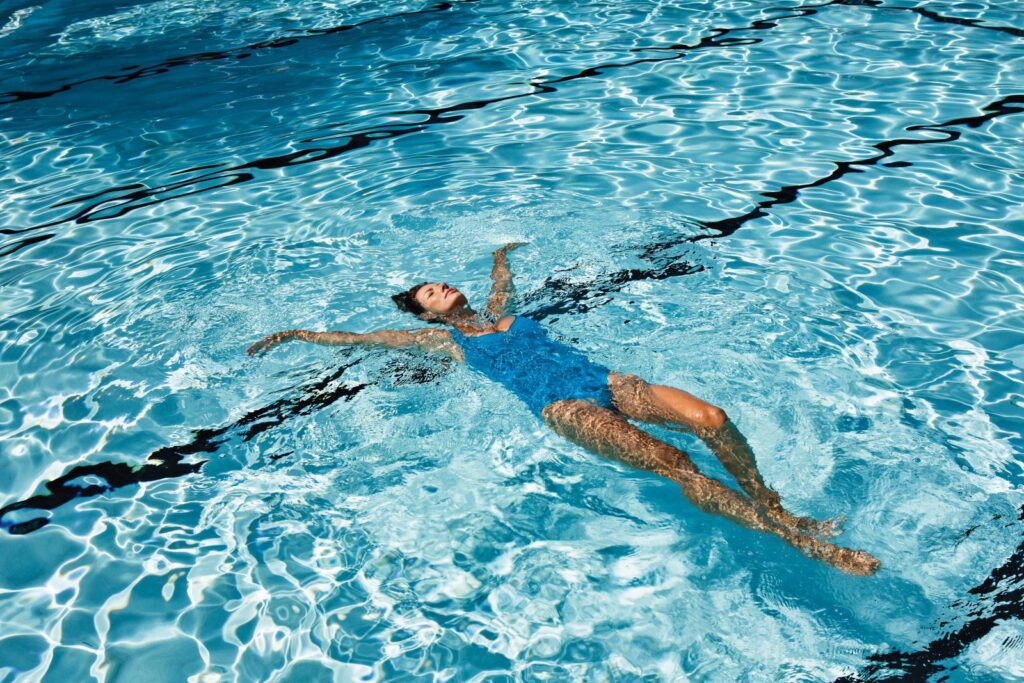 Once you've learned how to breathe, it's time to move on. Learning how to float will give you a great base for additional training. Basically, floating is a necessary skill for you to master in order to become comfortable being in the water and moving through it. You need to learn how to keep your body floating on the water's surface if you want to learn how to swim. Also, it's the easiest way to stay above the water level without getting tired.
3. Kicking
Moving your legs is as important as moving your arms, if not more. Learning how to kick and propel yourself using your legs is a necessary skill you'll have to master if you wish to swim effortlessly. Whether you're moving forward or just swimming in one place, your legs will have to work at all times. If you want, you may use a kicking board to assist you while you practice. It's a small piece of equipment that can easily fit in your pool and it can be quite useful to you.
4. Strokes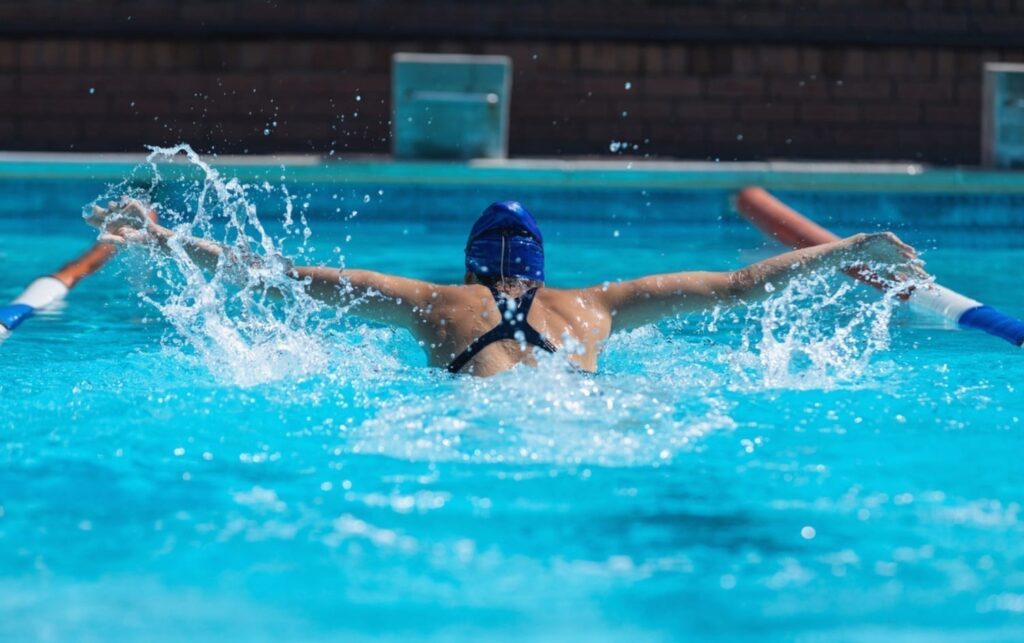 Now that you've learned how to breathe, float and kick – it's time to add the arms into the mix. Movements of your arms are called strokes and as you probably know – there are a lot of different ones. Naturally, you don't have to learn them all, but you can – that's entirely up to you.
The four basic strokes are crawl (freestyle), backstroke, sidestroke, and butterfly. We'd suggest starting with mastering the crawl, as that is arguably the easiest stroke to master. Later on, if you wish, you can move up in the order in which we've named the strokes.
 Full-body Coordination
If you want to swim effortlessly, you need to learn how to make your movements fluid and have your bodywork as a unit. It sounds hard, but you've been doing it your whole life when you're walking, you just have to get familiar with it when submerged.
What you need to do is learn how to make your movement coordinated and synchronized. Match the movement of your legs to the movements of your hips, lower back, and abdomen, and then match all of that to your shoulders and arms. By now you should have a great idea of how to perform each of these techniques, so now it's only a matter of putting them all together into one fluid motion.
Additional Tips To Improve Your Technique That You Can Do In Your Pool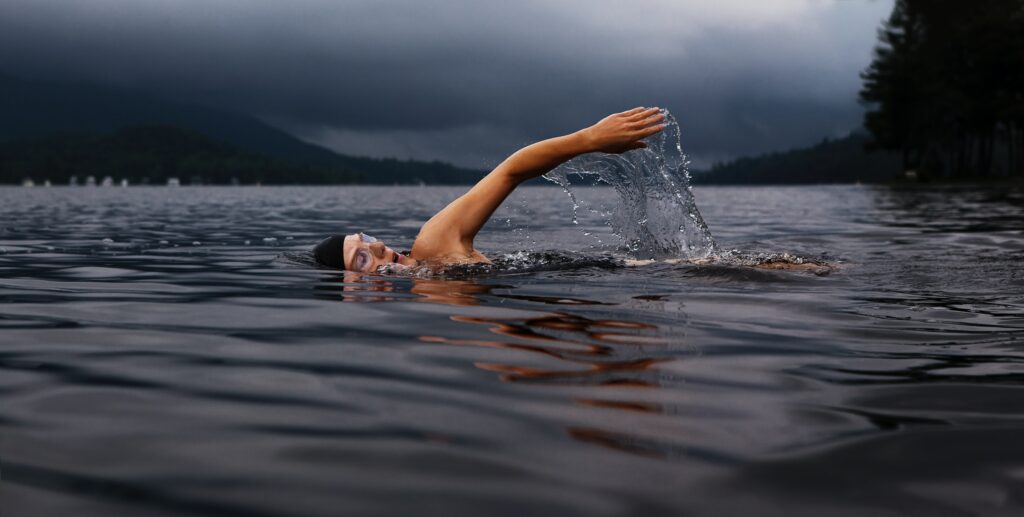 After you're done with the basics, you can move on and start perfecting your technique. We haven't mentioned anything so far, however, you will have to own a pool that's big enough for you to swim in – at least back and forth. If you'd prefer swimming in circles, we'd suggest that you click here and learn more about the pools in general, while we go back to swimming.
1. Wear Goggles
It's not by accident that you see professional swimmers wear goggles. You see, we aren't meant to spend time underwater and our eyes aren't made for it – so it's important to protect them. Also, the pool water is usually saturated with chemicals that keep it clean and those chemicals, while not hard on the skin, can harm your eyes and cause some redness or itching.
2. Always Warm Yourself Up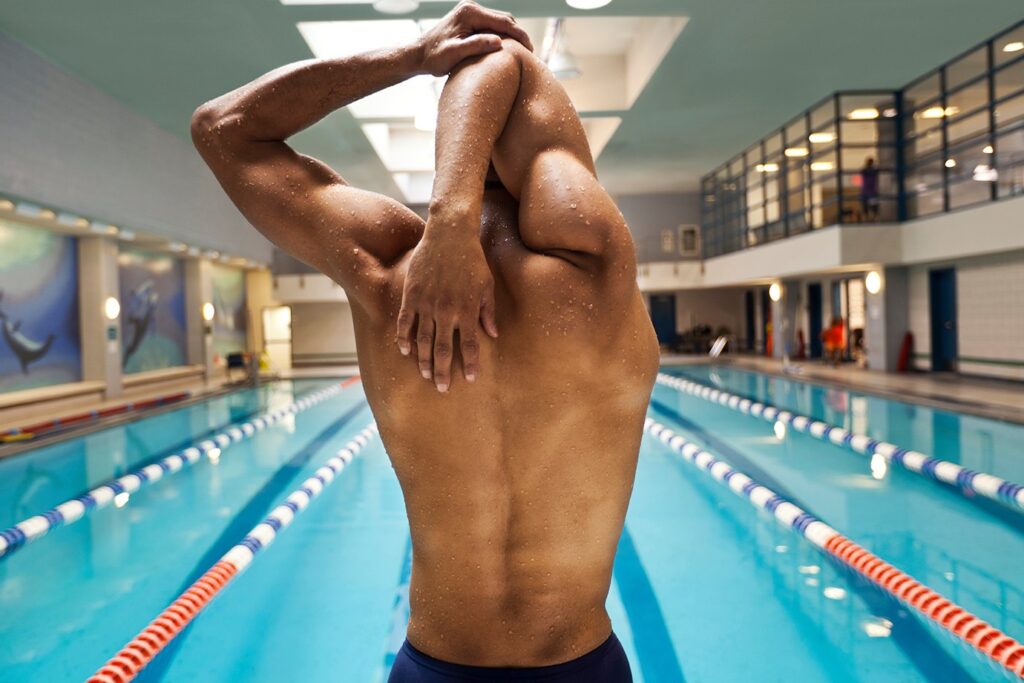 Just like before any other exercise, before you start swimming, you should warm up. Don't just hop in and start swimming lengths. Instead, start by gliding through the water for a few minutes first. That will get your blood flowing, your muscles warmed up and your body adjusted to water. Also, this will help you with cramps, which are common for new, inexperienced swimmers.
3. Relax
Finally, the best tip we can give you is to relax. We know that water can be scary if you're not sure of your skills, but don't worry. Nothing good can come of it. If you're in need of some extra insurance, have someone by your side at all times and try and relax. You see, when you get nervous, your muscles tense up, your breathing speeds up and that makes it even harder for you to swim.
There you have it. As you can see, you can pretty much cover all the basics of swimming in your own pool. Hopefully, we've done a good job explaining them to you and hopefully our tips we're more than helpful.