Staying in shape other than looking good means being healthy. But without a physical activity that can't be possible.
You need a certain amount of active time every day. Swimming like any other sport has great benefits. If you are one of the lucky people that have a pool in their backyard you should use it as an exercise method not just for relaxing in it. If not, you can go to any public pool and do the same.
Besides that, if you are not one of the people that enjoy going to the gym, swimming may be your cup of tea. Working out in a pool can be more fun but also swimming is an all-around sport that incorporates all your muscles and is a great sport. Since the summer days are coming, you should start preparing to show off your summer body.
To see how effective exercising in the swimming pool is, we made this article to show some of the benefits that it offers.
Anyone can take part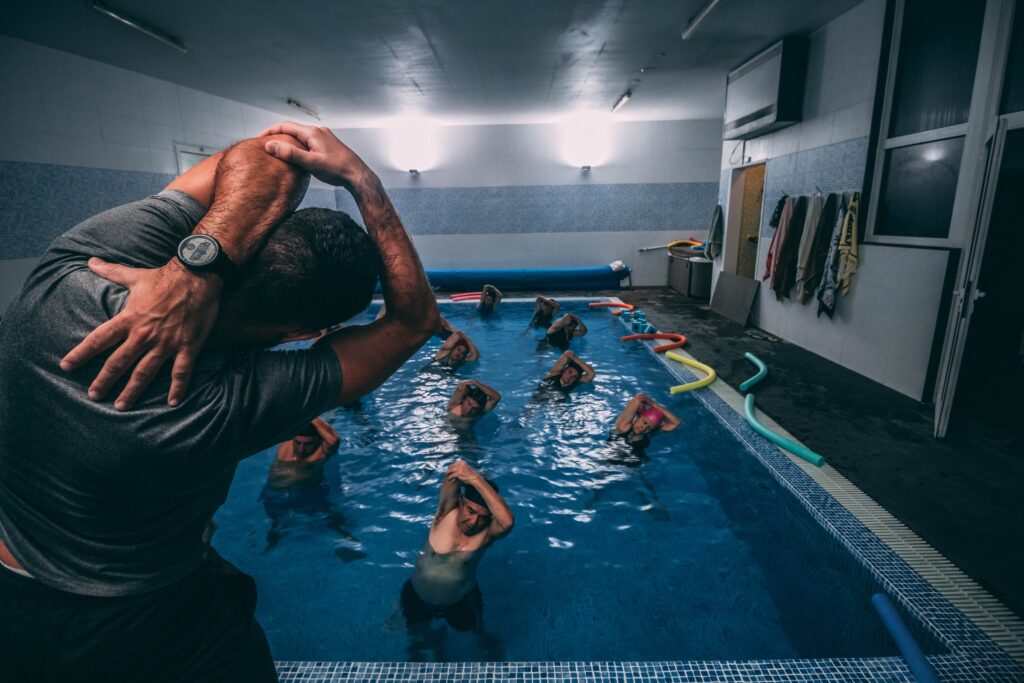 Training in the pool can be done by anyone, whether young or old. Because older people have more bone and joint problems, water exercises can be very beneficial for them. The water does no harm to the joints unlike jogging so it can be done even by people with arthritis. Pool workouts are very good for obese people that have to lose a lot of weight. Running is not suggested for them because it can to joint harm especially on the knees, hips, and ankles.
Instead, they are told to walk, but walking is less efficient than working out in the pool.
Also, people with disabilities can enjoy these workouts, especially people that suffered a stroke so they have non-working extremities. People with down syndrome and multiple sclerosis can perform swimming well. This type of exercise makes their extremities stronger and also helps with their mental health problems like depression and anxiety.
Exercising in a swimming pool burns calories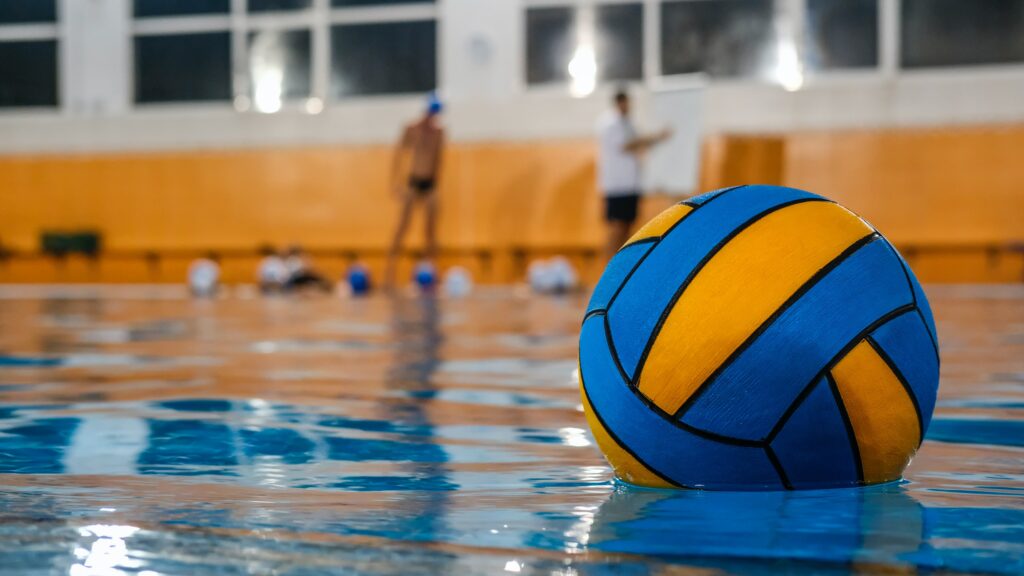 Like every other exercise, swimming burns calories but in this case with greater power. Water exercises can offer any type of cardio that you want, whether slow intensity cardio so you swim at your own pace or high-intensity interval where you are sprinting then resting. Why are the water workouts more effective? Because the water has resistance and that includes bigger muscle usage, and that burns more calories.
Whole-body training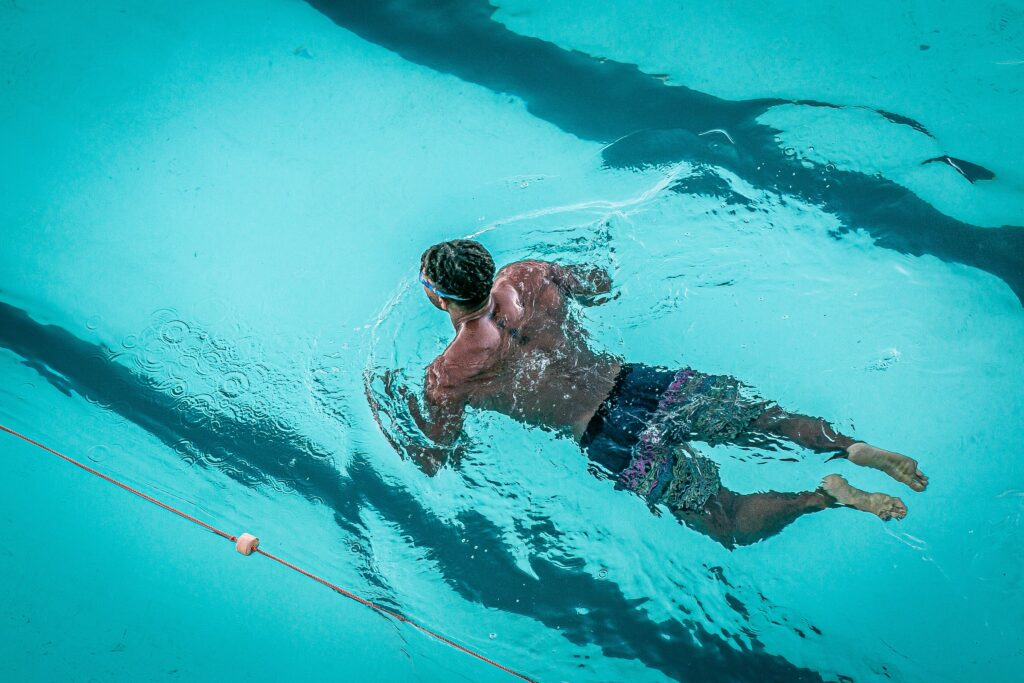 Water workouts are beneficial for building all your muscles. It incorporates your legs muscles like your quadriceps and your glutes also your torso muscles like your chest and back muscles, but most importantly it improves your core strength. It builds strength and if you are swimming, endurance also. With very different swimming techniques you target different muscle groups. While doing your cardio that burns the calories, the natural water resistance builds and tones your muscles. It also improves your posture and helps your bones build more mass.
Suitable for people with injuries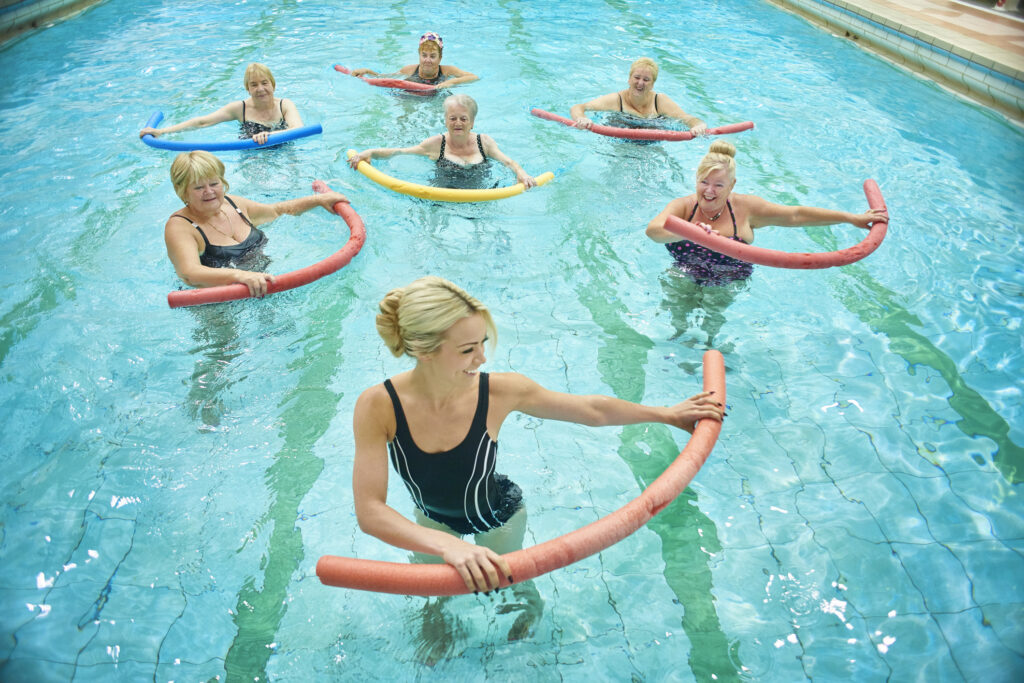 As we have all seen on tv or on the internet, every athlete that gets injured goes through therapy. In the rehabilitation process, they go through physical therapy and water exercises. Why is that? Because water does no harm to your bones, there is a fine movement inside the water and has great natural resistance. It's a great way to start using the limb again after being immobilized. Also, first walking in the pool than running on the treadmill while inside a water chamber makes them ready to get back to work. If you have asthma, pool workouts are a good thing for you since the humidity of the air is not going to provoke an attack.
Decreases the risk of diseases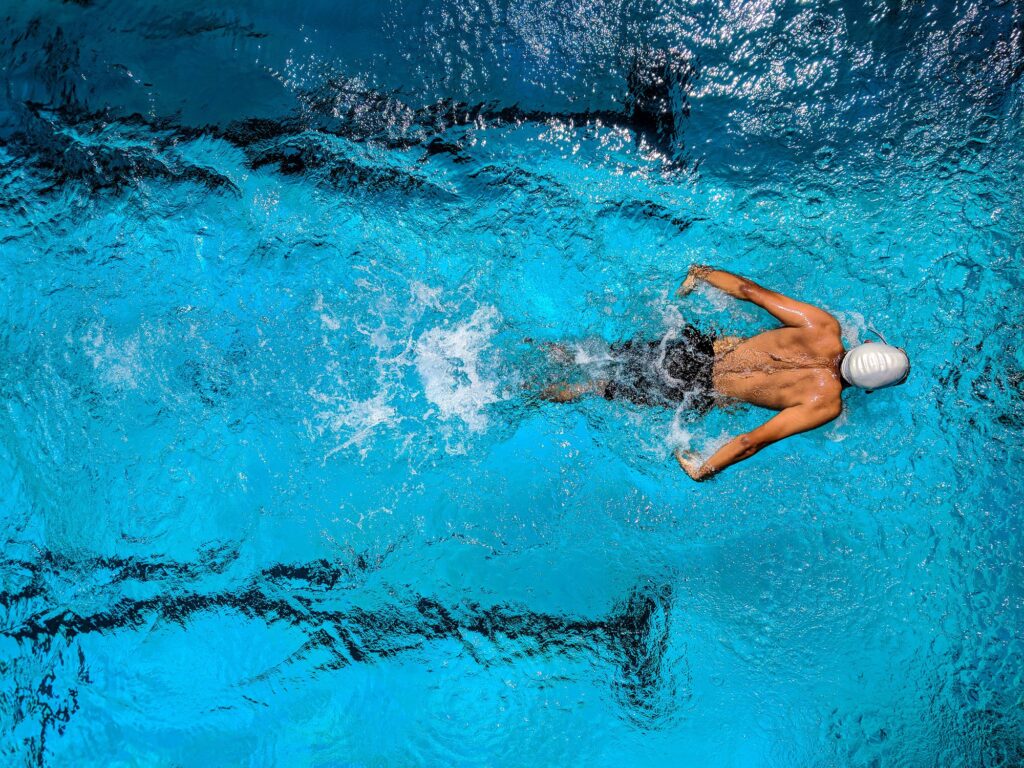 Since it is such a good exercise for your heart, it lowers the risk of having a cardiac arrest. Because of this extensive exercise, you lower the risk of atherosclerosis. It reduces inflammation in your whole body and slows up the process of progression in different places of your body. Regulating your blood sugar is one of the benefits that working out in a pool can offer. Glucose and insulin regulations are essential for people with diabetes type 2.
However, it is very important to note that the water in the pool should always be regulated to pass all of the necessary health checks. Naturally, this can be achieved with regular maintenance and proper use of chemicals as suggested by Gordon Ave.
Boosts your mood and it's a great stress reliever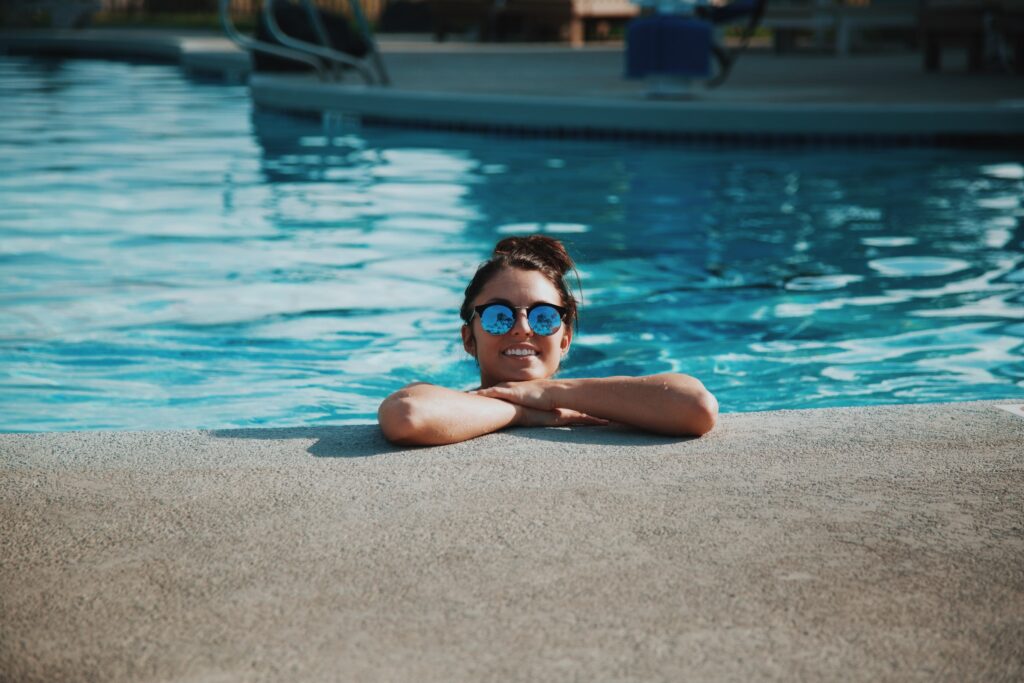 Any exercise releases hormones that make you happy. When swimming you stretch your body and you may get the feeling after doing yoga. Also, while swimming, you focus on yourself, and since it's an individual sport you have time to think about things. It boosts your mood and helps with mental health since it lowers the feeling of depression and anxiety. Hearing the water is a great stress reliever as well. If you are working out in the morning, you will have great energy during the day. In the end, when seeing your body results, you are going to feel happy and fulfilled.
Pool exercises improve sleep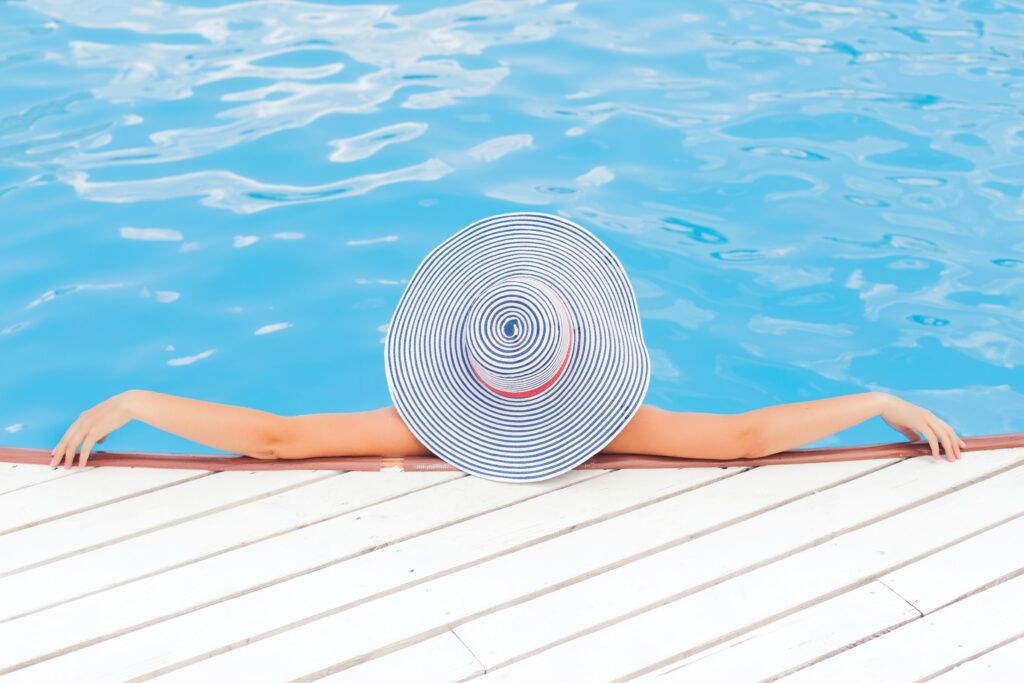 Like every other exercise, swimming can improve your sleeping experience. Many people suffer from insomnia so it's very beneficial for them to join such activity as this one. Especially if you swim in the evenings, coming home tired will make you hug the pillow and fall asleep very quickly.
Low-cost workout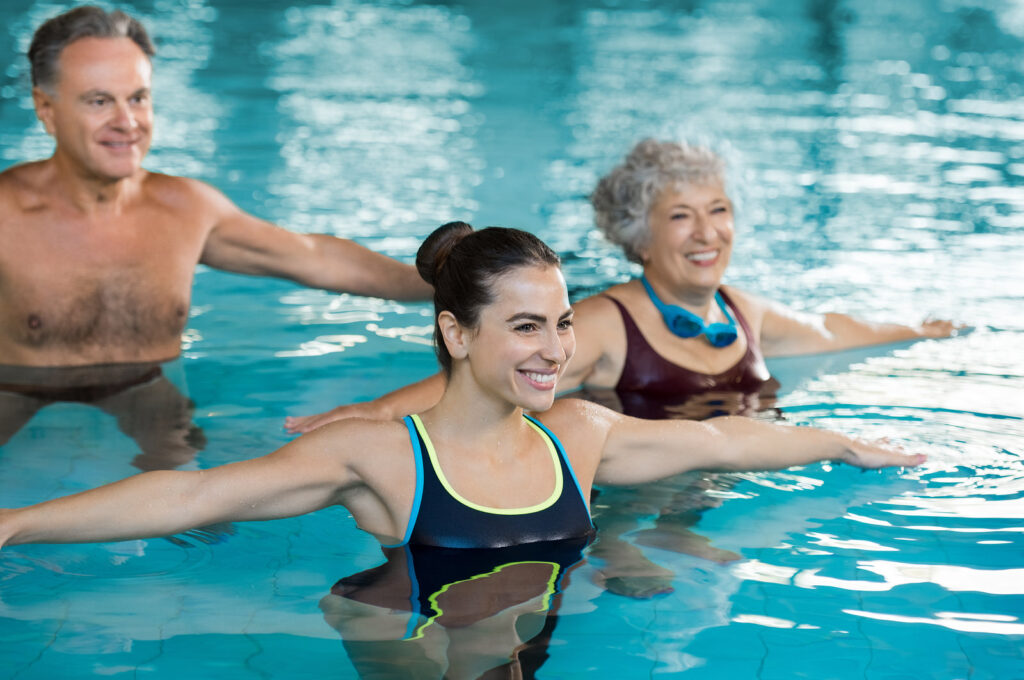 While other sports may need a lot of equipment that can be really expensive, in pool exercises you just need a swimming suit. If you are going to a public pool, they may have a policy about wearing a swimming hat. Public pools offer fair prices for attending, so you can afford to be healthy and fit without breaking your bank.
Conclusion
We have seen some of the things that the water workouts can offer. The effectiveness of them is inevitable since they offer a different variety of benefits including body improvement and also lowering the risk of diseases. If you are new to this kind of exercise I suggest you try them as soon as possible. Make swimming or other workouts in the pool your new habit and see the results yourself.