Reaching a good form and improving some visual features of your body is not so simple. It will require a good plan that involves a proper meal plan and physical activity. The most efficient way for that is to start going to the gym. If you are a beginner without any experience, be sure to consult the fitness instructor about the exercises so you don't get injuries, but also to progress in the right way.
Another detail that can be especially important for women is about the outfit and what is good to wear while exercising and what combinations you should avoid. The great is this is that there are stores where you can find a lot of good-looking and comfortable clothes from your gym sets, like twillactive.com. Here are some tips that will help you choose the right outfit for the gym.
1. Always Wear a Sports Bra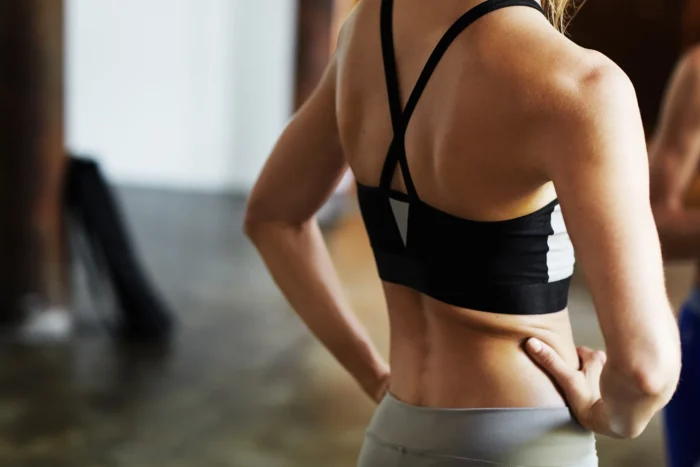 The common mistake a lot of women are making is when wear a standard cotton t-shirt and regular bra. That can be uncomfortable and unpleasant experience. First of all, the regular bra is not tight enough, and it will be especially an issue if you are using the treadmill or doing some exercises that include stretching. Also, there will be swear marks on your shirt.
Besides that, you will cause a lot of attention, and won't feel pleasant about that at all. Therefore, the best option is to get a supportive sports bra that is tight and comfortable so that you can deal with the extensive workout sessions without any problem.
2. Get the Right Sweat Suit
First of all, your main focus should never be on the appearance of the outfit and how good you will look while wearing it. On the other hand, we understand that most women would rather get something that will make them look attractive even while training. The great thing is that there are many options where you can combine fashion and comfort.
A lot of popular brands are offering leggings and other pieces of clothes specially designed for the gym. They are tight and comfortable at the same time. The most important detail is to avoid cotton because you will sweat a lot and there will be marks all over your body.
In that matter, a much better solution is to wear pieces that are made of microfiber and polyester since they are more resistant to water and want absorb any of it. Therefore, there won't be any sweat marks on your clothes.
3. Avoid Baggy Clothes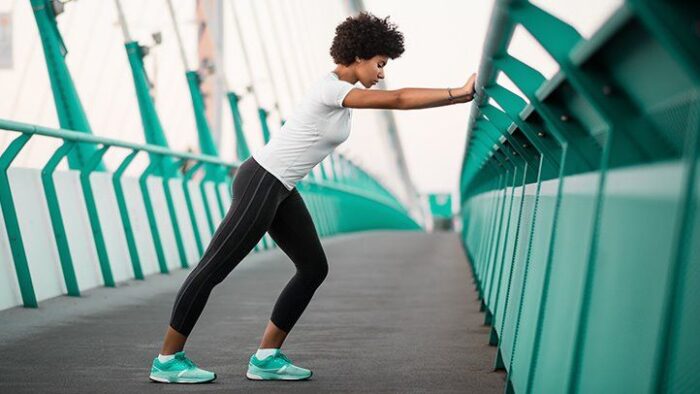 This is also a common mistake, especially for people who want to hide some things they consider as a deficiency, such as a larger belly, skinny legs, and more. There is no reason to be shy when you are in the gym. On the other side, clothes that are too tight can be dangerous as well since they can cause some issues with blood flow.
Therefore, the right solution is to choose the proper size of sports equipment that will fit perfectly to your body. The problem with baggy clothes is that it can get caught on some equipment. For example, a part of your sweater could get stuck to the machine, and it can even lead to injuries.
4. Buy the Right Sneakers
The gym is not the place where you should wear some elegant and attractive pair of shoes. Even if you have good sports model, make sure that they are tighten properly. The key feature of good sneakers is to provide improved balance. Also, be sure to lace them and to put the additional part of laces inside the sneakers.
This is especially important on the treadmill since the lace could get stuck in the device and lead to injuries. The same is for cycling. The bottom of the sneakers should be filled with foam, and to be even so you can get balance while lifting weights. Those models with heels built inside the sneakers should be avoided as well.
5. Avoid Makeup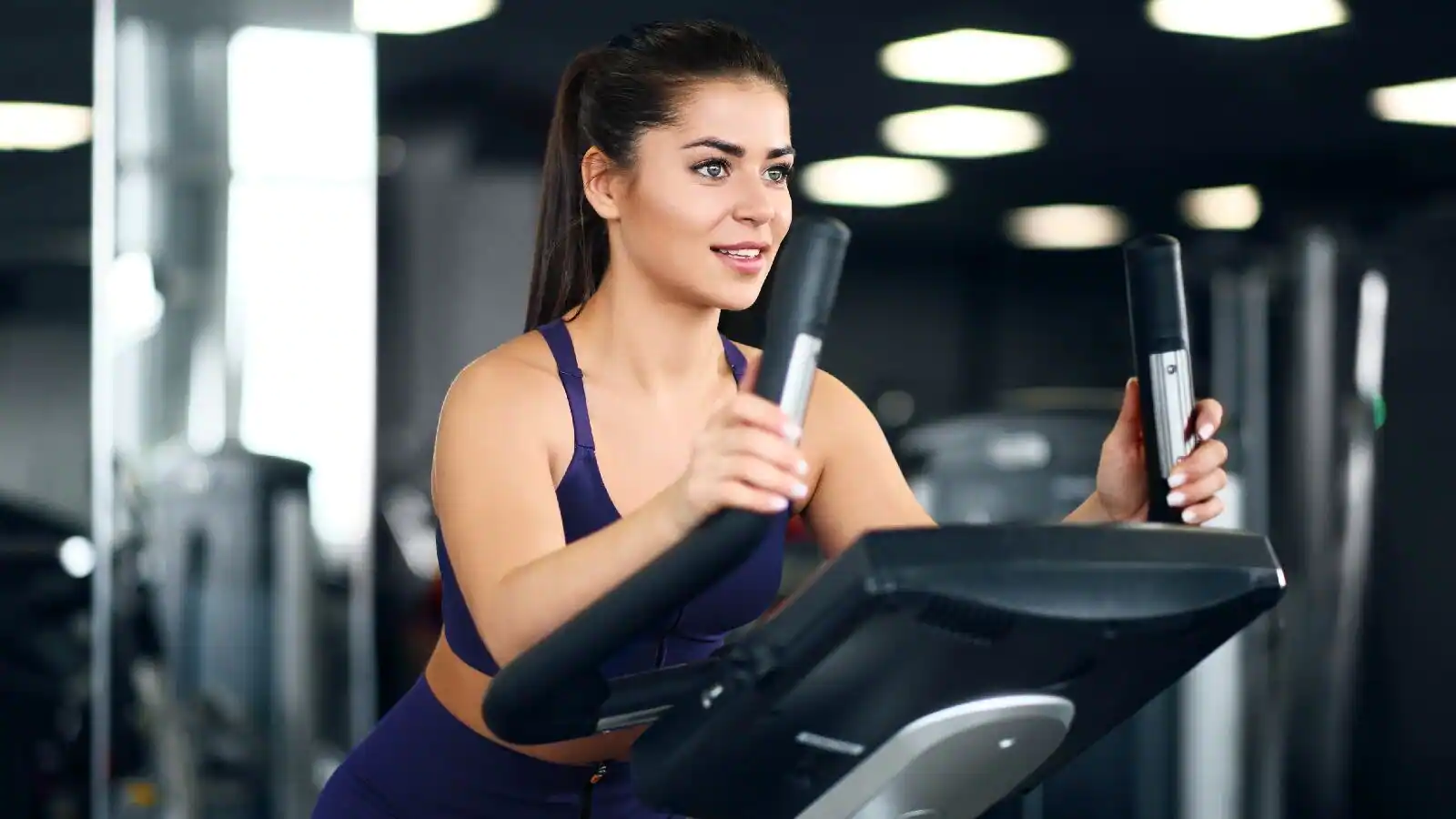 A lot of women won't like the idea of leaving their homes without makeup. However, you have to keep in mind that sweating can less your makeup and cause issues since you will have to take a break and go to the bathroom to fix that.
That would be a waste of time and will make your gym time less efficient. There are some options where you can still wear makeup, but the point is to never go to far with it. If you don't like the idea of being in public without makeup, the solution is to wash it before the training session, and then apply it again when you are done.
6. Don't Forget the Jacket
It is never a good option to simply leave the gym without getting a shower. However, if the weather is cold or even slightly chilly, showering right before leaving can lead to cold. On the other hand, simply leaving the gym while being sweaty and going out while the temperature is low can lead to even bigger health issues. There is even a chance for pneumonia. In that matter, be sure to bring new clothes that you will wear while getting back from the gym, and a proper jacket that will keep you warm outside.
Last Words
As you can see, it can be tricky when it comes to the outfit in the gym. The key is to focus on features that will help you be more comfortable and capable of keeping the balance and stretching without issues. Also, cotton is never a good solution since it will quickly absorb a lot of sweat.
The great thing is that sports outfit is very popular these days. Therefore, it won't be a problem for you to find a lot of interesting models that will help you keep a more attractive appearance even while dealing with longer and tough sessions. The perfect combination is a good track suit with a sports bra and running sneakers.