Chlorine is a chemical added to swimming pools and hot tubs for disinfection purposes. It kills microorganisms, including bacteria and viruses, in the water. The addition of chlorine also maintains the pH balance so that it doesn't become too acidic or basic.
While chlorine is essential to maintaining cleanliness and safety in public recreational facilities, it can cause skin irritation when touched by human skin—especially if you have sensitive skin or have recently shaved your hair off. If this happens to you after swimming at your local pool or hot tub, there are some steps you can take to help ease discomfort:
What is a Chlorine Rash?
Chlorine rash is a skin irritation caused by contact with chlorine. It can be itchy, red, and scaly. It is most common in the summer months, but can also occur during other times of the year if you swim in pools or spas that use chlorine as part of their water treatment process.
Chlorine rashes are more common in children than adults because their skin is thinner and more sensitive than an adult's so they feel pain sooner than an adult would when exposed to irritants such as chlorine or sunburns which cause rashes on the body.
How to Treat Skin Rashes After Swimming
If you have a skin rash after swimming, here are some ways to treat it:
Wash your skin with a gentle cleanser. This can help remove chlorine from your skin and prevent further irritation.
Apply moisturizer or lotion to the affected area immediately after showering or bathing. This will help keep the skin hydrated and prevent dryness, which can lead to cracks or breaks in the outer layer of skin that make it easier for bacteria (and thus rashes) to get inside of those breaks in the first place!
If using a steroid cream prescribed by your doctor doesn't work after several weeks of treatment with no improvement, consider switching over to another type of medicine like Zinc Oxide Ointment instead – this should help clear up any lingering problems more quickly than steroids alone ever could by providing extra protection against further infections while also soothing inflammation caused by existing ones as well
What Age Can a Baby Go in A Chlorine Pool?
According to the American Academy of Pediatrics, children should not go in a chlorine pool until they are at least 6 months old. This is because babies have a higher risk of developing an eye infection if they go swimming soon after birth. In addition, babies can't regulate their body temperatures as well as adults do and may get overheated or chilled very quickly when exposed to chlorine.
Parents should avoid taking young children into public pools until they are at least 6 months old and able to swim on their own (i.e., without help from others). If you do choose this option for your family, make sure that there is someone nearby who can assist with emergencies–and keep an eye on everyone at all times!
How to Prevent a Chlorine Rash (or Chlorine Dermatitis)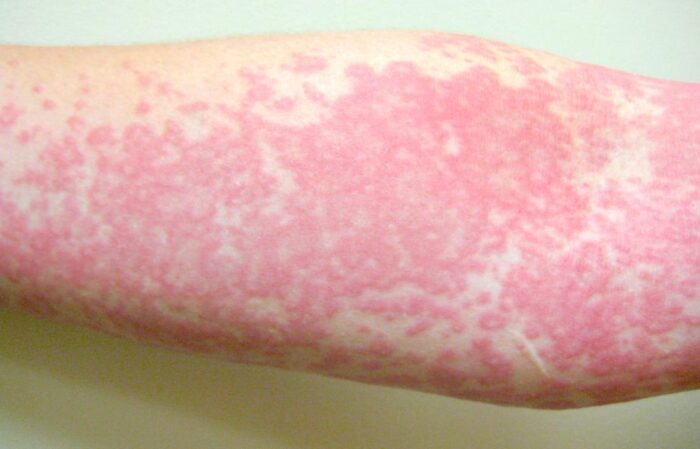 Washing off chlorine as soon as possible. Chlorine rash is not just a skin condition, but also an allergic reaction to chlorine that exposure to the chemical can trigger.
Using mild soap and water to cleanse your skin after swimming or showering in chlorinated water. The sooner you wash off any residue from swimming, the less likely you are to develop a rash on your body later on.
Take regular showers after using pools or hot tubs that contain high levels of chlorine; this will help wash away any chemicals still clinging to your skin and prevent them from irritating it further down the line!
Avoiding hot showers when possible so as not to dry out too much (which could lead to more irritation). If hot water comes naturally at home then there's no need – just make sure whatever temperature setting works best for everyone involved 🙂
What Happens if You Don't Shower After a Chlorine Pool?
If you don't shower after a chlorine pool, there's a good chance that the chlorine will stay on your skin. This can cause an infection in some people. The longer the exposure to chlorine, the greater the risk of infection.
Chlorine can stay on your skin for up to 10 hours after swimming in an indoor pool or hot tub. It may last even longer if you have oily or sweaty skin and don't wash off immediately after getting out of the water.
If you have long hair that gets wet while swimming, there is also a risk of developing an eye irritation called blepharitis if it stays damp for long periods of time (more than 4 hours).
How Long Does Chlorine Stay on Your Skin After Swimming?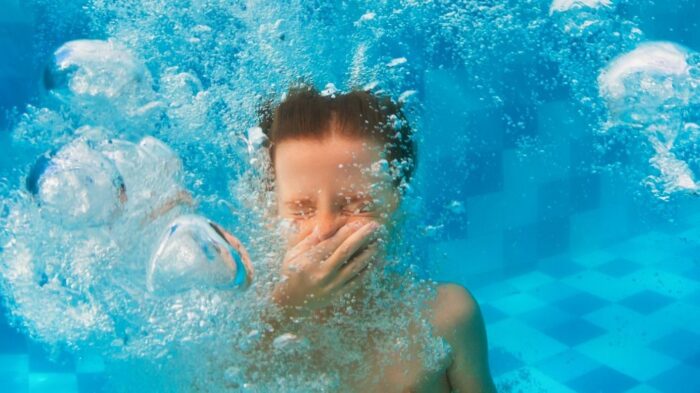 Chlorine can stay on the skin for 24 hours after swimming. If you shower immediately after swimming, it will wash off most of the chlorine but some may still remain in your pores and hair follicles. You can use a chlorine remover or aloe vera gel to remove any remaining traces of chlorine from your skin and hair before going to bed at night or going out into public with friends again during the day (if you're not going right back into another pool).
How to Remove Chlorine from The Skin After Swimming?
Try to remove chlorine as soon as possible.
Use a shower head with a filter or built-in filter.
Take a shower immediately after swimming.
Use shampoo that contains tea tree oil, which has antibacterial properties and can help prevent the rash from forming on your skin
Takeaway:
Chlorine is a skin irritant and can cause irritation, dryness, and even rashes. Chlorine rash occurs when chlorine reacts with the skin, causing redness and irritation.
The best way to prevent this problem is to shower after swimming in chlorine or in a lake that has been treated with chlorine. The water will be removed from your body through this process leaving behind clean, healthy-looking skin!
Conclusion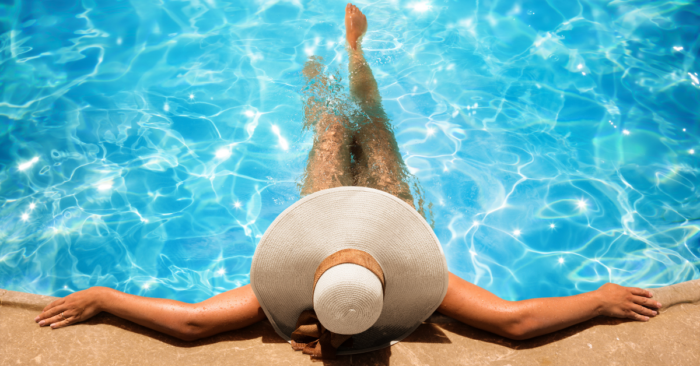 The best way to protect your skin from chlorine rash is to shower after swimming. You can also use a mild soap or body wash, but never use harsh soaps that contain chemicals like fragrance or alcohol because they can irritate the skin even more. If you have sensitive skin or allergies then try using an unscented soap instead.