Ice packs as a first aid to tired and sore muscles are very well known to athletes, although not only athletes, it becoming a trend around the world. After an intense workout, there is nothing better than an ice pack on a sore spot. A packet of ice, maybe a towel to fasten it all together and hold until the pain subsides. This practice has been perfected over time, so today we have ice baths and ice chambers. Thus we come to the concept of cryotherapy.
What cryotherapy is all about?
Extreme cold is created with the help of liquid nitrogen or argon gas. Cryotherapy uses this starvation as a chamber that will freeze in some doze and destroy abnormal tissue. The whole therapy must be led by a health worker, well acquainted with the way the chamber works, but also with your health condition. In medicine, this therapy is defined as minimally invasive therapy and is used to treat various health conditions. Although we usually associate it with treatments before or after strenuous exercise, this type of therapy can also be used for certain skin diseases, and even for some forms of cancer.
Cryotherapy for athletes
Cryotherapy practiced by athletes and exercisers in the gym is whole body cryotherapy and is popularly called ordinary cryotherapy If you need to spend 20 minutes in an ice bath, which, you will admit, is not pleasant at all, it is enough to take 3 minutes here and the thing is done. And indeed, if you have practiced an ice bath, this will make you feel like a minor breeze. The temperature drops well below zero, but still, a short time of 3 minutes is not something that cannot be endured. And the benefits are huge. It reduces cellular metabolism, and thus any inflammatory reaction of the muscles. At temperatures from -110 to – 150 degrees C, the nervous system releases endorphins, which is a natural way to reduce or eliminate pain. The body releases toxins and you are in a better mood with enviable energy.
The question that therapists most often encounter is whether it is ok to practice cryotherapy before training and whether it is necessary at all. It is clear to us why this therapy is ideal after exercise, but why are more and more people practicing it before training?
Benefits of Cryotherapy before training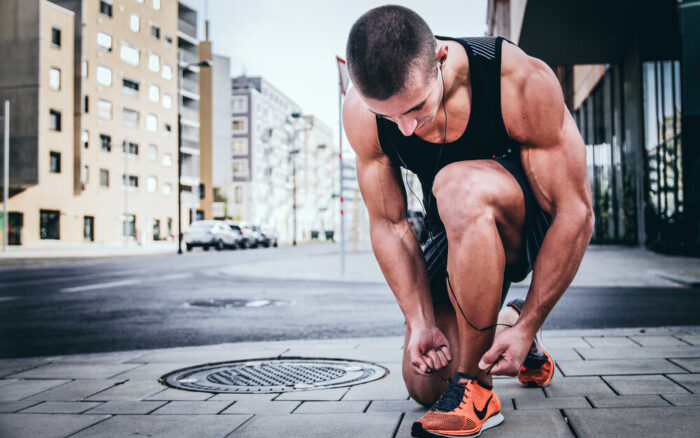 If you want to give your maximum in training, to contribute to the flexibility and strength of your muscles, try this treatment before training. It will help you move your muscles and make even the most demanding exercises much easier.
The blood flow through your body will be significantly higher after this treatment, and thus the amount of oxygen. You will be much more flexible, and the movements will be looser. Practitioners who practice cryotherapy before training say that they do not have problems with their joints and that they are not a brake on them even for some more demanding procedures. If you are planning to do endurance exercises, this is an ideal therapy that you should practice before training. In addition to increasing the flow of oxygen, which we have already mentioned, the aerobic and anaerobic processes are increasing. Everything you need for endurance exercises.
However, what you need to know if you practice this therapy before training
People who practice cryotherapy before training must be aware of certain details that this therapy will not provide if they practice it before training. They are most concerned with post-workout pain. Thus, the body is more flexible and the muscles more resilient. However, pre-exercise cryotherapy will not help you get rid of muscle pain after a workout. So you will be much more efficient during the training, but after the training, you will have to deal with the pain in the muscles, which gave their maximum.
Cryotherapy after training allows you to reduce the number of white blood cells in your muscles. The increased number of white blood cells that enter the damaged part of the tissue inside your muscles is responsible for the pain you feel after training. Reducing their number, among other things, reduces the pain you feel. Therefore, most athletes prefer Cryotherapy after exercise, because they do not want to wait for 96 hours that is needed for a group of muscles that are under inflammation to calm down. Post-exercise therapy reduces the amount and effect of milk thistle that has accumulated in the muscles during exercise. It is precisely this acid that is to blame for making us feel tired after training
But this by no means means that cryotherapy is intended predominantly after training. You remember that at the very beginning we said that after this three-minute cooling, additional energy is created due to oxygen and endorphins. Precisely for this reason, a good part of exercisers does not like to practice this therapy after training. They often complain that they get incredible energy after the treatment, that they simply do not know what to do with it, their muscles and body are exhausted enough and it would be logical that they need rest, but no. After the therapy, they feel energized again and ready for activities.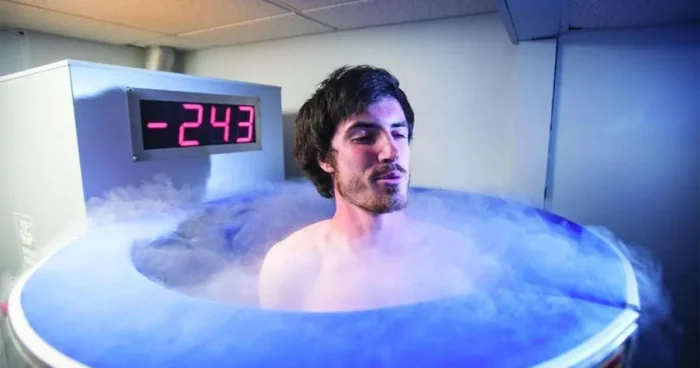 With this text, we covered the pros and cons of cryotherapy before and after training. Simply, after all, the answer to the question: can I use this therapy before training is absolute that you can! However, it would be good to plan pieces of training and know what you want and expect from each training. Plan your cryotherapy treatments accordingly. In planning your therapies and how you can get expert advice, you can use them to plan when and how to practice this cold therapy. In the world of cryotherapy professionals, Adriameduae stands out. They have the latest equipment, and not only that. Their employees are people with vast experience and knowledge in this field.
Simply, if you are not sure when and in what way to use ice therapy, we warmly recommend you consult with experts once again. Schedule your first session in which experts will introduce you to the whole story and plan the course of therapy with you. Either way, whenever you choose a cold chamber treatment, you can't go wrong. This treatment is always helpful and you can hardly make a bigger mistake.