Welcome to the ultimate guide on building muscle at home with a 50 lbs adjustable dumbbell set. This is for those who desire the convenience and cost-effectiveness of home workouts while still achieving gym-like results. With a versatile tool like the adjustable dumbbell set, you can perform a wide range of exercises, targeting multiple muscle groups. Get ready to delve into this muscle-building journey that combines knowledge of physiological principles, effective exercises, safety measures, and key tips to make the most of your workouts.
1. Understanding Muscle Building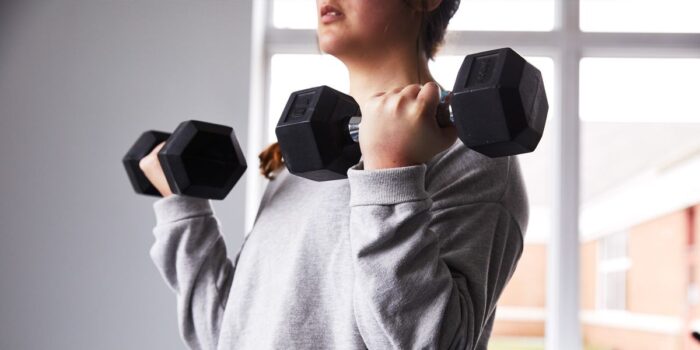 Building muscle goes beyond lifting weights. It involves understanding the principle of progressive overload, which pushes your muscles to work harder over time, leading to muscle hypertrophy. Compound exercises that engage multiple muscle groups are crucial, as they promote greater muscle stimulation. Let's not forget, that form is king! Incorrect form won't only hamper your progress, but it could lead to injury. Additionally, adequate nutrition, rest, and recovery play a significant role in muscle growth. They provide the necessary building blocks for muscle repair and growth post-workout.
2. Choosing the Right Adjustable Dumbbell Set
When it comes to selecting an adjustable dumbbell set 50 lbs, consider factors like weight increments, grip, and durability. Different types of adjustable dumbbell sets are available, including dial-a-weight, spin-lock, and selector pin sets. Dial-a-weight dumbbells are fast and convenient but can be pricey, while spin-lock and selector pin sets are affordable but may require more time to change weights. A good set should have a secure grip to prevent slipping and be durable enough to withstand intense workouts.
3. Essential Exercises for Muscle Building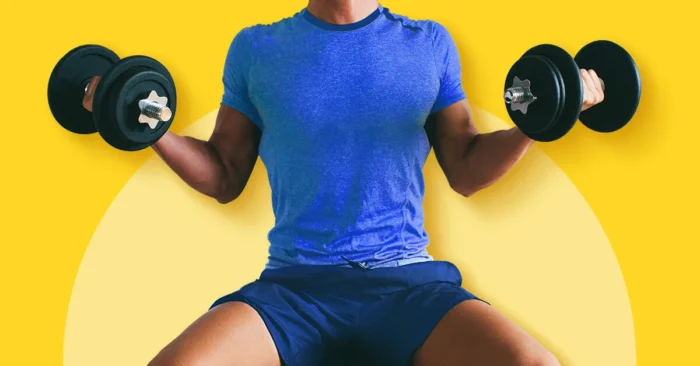 With a 50 lbs adjustable dumbbell set, numerous muscle-building exercises are at your fingertips. Compound movements such as dumbbell squats and lunges work your lower body, while the bench press, shoulder press, and rows target your upper body. These exercises engage multiple muscle groups, enhancing muscle growth and strength. Remember, every exercise has its unique benefits, so it's crucial to incorporate variety into your routine for overall muscle development.
4. Designing a Home Workout Routine
A well-rounded home workout routine using a 50 lbs adjustable dumbbell set should target all major muscle groups. A sample plan might include squats and lunges on day one, bench presses and rows on day two, and shoulder presses and deadlifts on day three, with rest days interspersed. To prevent injuries and promote flexibility, include a warm-up routine involving light cardio and stretching before your workout, and a cool-down routine with static stretches post-workout.
5. Tips for Effective Muscle Building at Home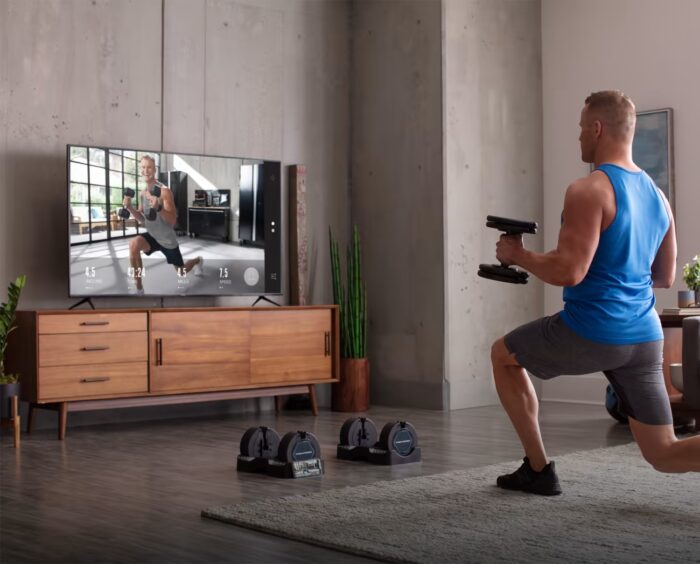 Consistency is key in muscle building. Adhere to your workout schedule, and gradually increase your weights as you grow stronger. Rest and recovery are just as important. Give your muscles time to recover between workouts to maximize growth. And to keep things interesting, consider mixing in bodyweight exercises or resistance band workouts for variety. These can add a new challenge and target muscles differently than dumbbell exercises.
6. Safety and Injury Prevention
While working out at home offers many benefits, safety must always be a priority. Maintain proper form and technique during your exercises to reduce injury risk. Start with lighter weights, even if you're capable of lifting more, to allow your body to adjust to the movements. And remember, never compromise form for the sake of lifting heavier. As you become more comfortable, you can gradually increase your weights, all while keeping your muscles – and yourself – safe and healthy.
The Convenience and Cost-Effectiveness of  Adjustable Dumbbell Set 50 Lbs Home Workouts
Exercising at home serves as a cost-effective and remarkably convenient strategy for those aiming to boost muscle mass and improve their fitness level. Ditching the constraints of fixed gym schedules and recurring membership costs, home workouts grant individuals the flexibility to schedule their fitness sessions according to their lifestyle. An initial investment in essential equipment like a 50 lbs adjustable dumbbell set can offer long-term savings when compared to continuous gym expenditures. Home-based fitness routines remove the need to wait for gym equipment, fostering a flexible and efficient pathway to reach your fitness objectives.
The Cornerstone of Muscle Building: Nutrition and Diet
Complementing home workouts with a nutritionally balanced diet is key to effective muscle development. Protein stands out as an indispensable element, supplying the essential amino acids required for muscle growth and repair. A protein-rich diet might include lean meats, eggs, poultry, legumes, seeds, and nuts. Carbohydrates, derived from whole grains, fruits, and vegetables, deliver vital energy to fuel your workouts. Healthy fats, like those found in avocados, nuts, seeds, and olive oil, aid in maintaining overall health and hormone production, which plays a significant role in muscle growth. Additionally, staying hydrated and timing meals strategically can expedite muscle recovery and restore glycogen stores post-workout.