There is probably no man in the world who does not like to spend time on the beach. Waves that are constantly crashing, the bright sun, various relaxing scents, and much more. That is why our favorite time of the year is when we go somewhere where we have the opportunity to spend time on the beach. It not only has to be the saltwater beach, but a freshwater beach is also a great choice.
And there are all those lucky ones who live near the sea, lake or river and constantly have access to the beach. For them, there is another fantastic activity they can do on the beach, and that is a workout. Whether you have that option always available or just when you are on vacation, a bodyweight cardio workout is something you should do on the beach because of the numerous health benefits and to stay in shape even while you are on the vocation. We will tell you several types of bodyweight cardio workouts that are suitable to be performed on the sand, right next to the water.
1. Running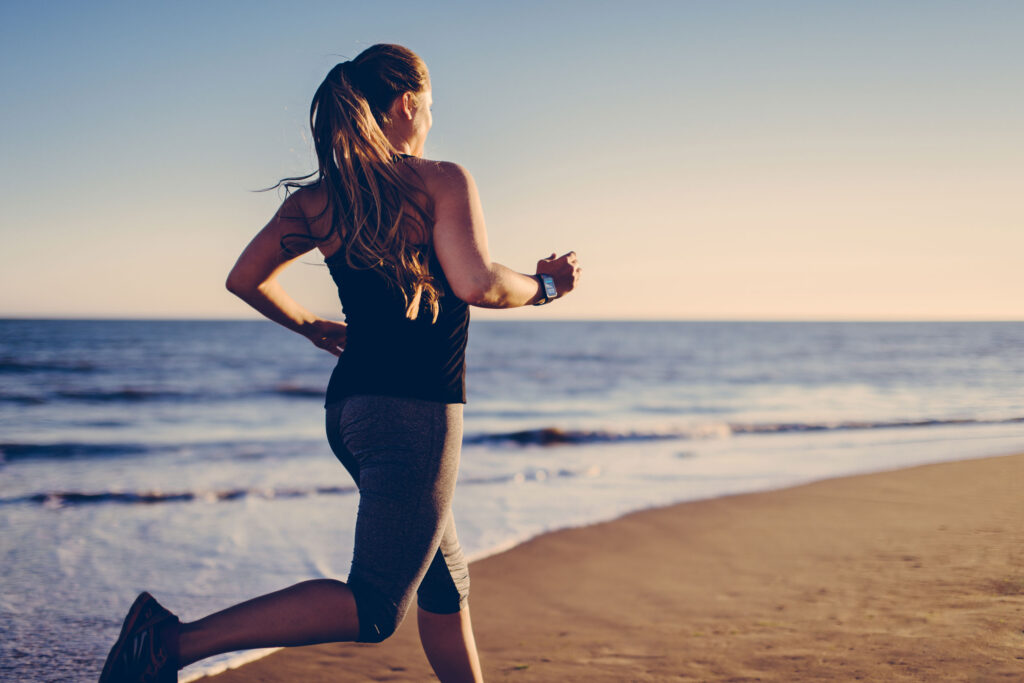 Classic running also known as jogging is the simplest cardio workout you can do on the beach. When we say the simplest, we do not mean the easiest, but that it is simply because no skill or equipment is required. It is running at a slow or moderate intensity, which is a great option for improving the fitness level, without exposing the body to huge strain.
As we have already pointed out, don't think this is as easy as jogging on the grass, synthetic track surfacing, and so on. As you run through wet sand and water, it will be several times harder. Wet sand is probably the most demanding surface for running because it gives you no support and you are constantly sinking, so you will get tired very quickly. The study confirmed that people who run on the sand burn twice as many calories as those who run on a solid surface. Try to run for at least 15 minutes to expose your body to enough effort to make progress in the field of fitness. Also, avoid getting too exhausted because then you won't be able to run again for the next 7 or even 10 days, and that's not a good approach. Constancy is paramount.
2. Yoga
Yoga is one of the most useful things you can do for both your body and your mind. However, most people when talking about yoga exclusively think of different stretches, mostly passive stretching. Yoga is much more than that. Yoga is useful for improving fitness levels, burning calories, developing strength and so on.
There are so many different yoga exercises that you will always find a few that suit you. And surely there is no better environment than the beach to achieve inner peace and connect with nature while doing yoga. In the moments while doing exercises, listening to the waves, the chirping of birds and feeling the sun on your face, you will get really close to what is the essence of yoga. For example, visit harbourcove.com.au and look at the photos of the beautiful beaches surrounded by intact nature. Now imagine getting up in the morning, getting out of your accommodation and practicing yoga there. True heaven on earth.
3. Farmer walks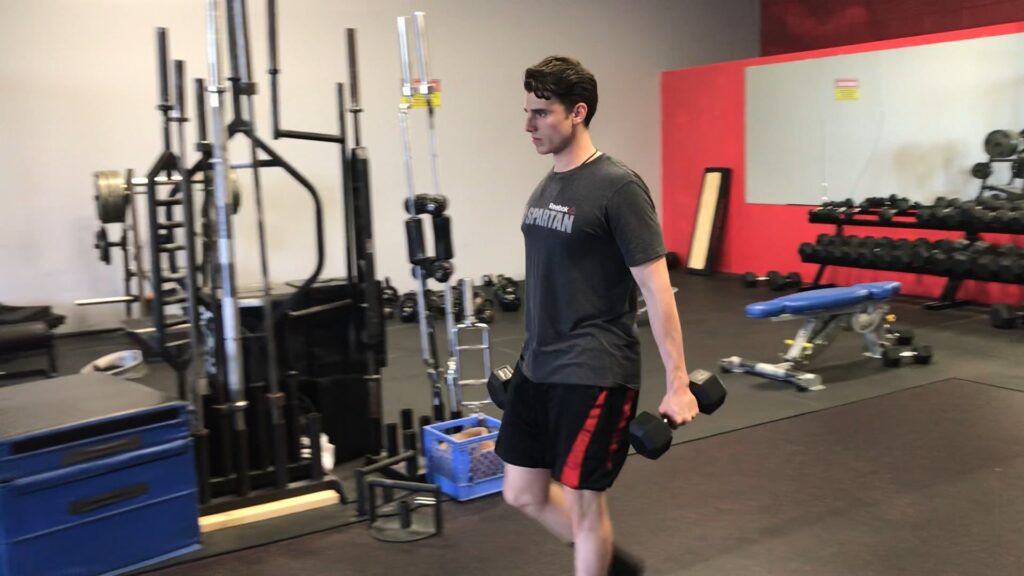 If you want to really strengthen your whole body and burn a lot of calories along the way, farmer walks are a fantastic exercise. Since it affects the strengthening of literally the whole body, especially the forearms, back, shoulders, and legs, a few laps of farmer walks on wet sand can be considered a complete workout.
You don't need any professional equipment, just take beach buckets, if you have children, you certainly have them. Then fill them with water and walk, taking small but quick steps. You will see how quickly you will get tired, and usually, the forearms are where you will first feel tired and in pain. Try to continue as long as you can, until you can't hold buckets anymore. Also try to measure your laps or distance covered, so as to be able to compare your progress later on. Farmer walks are also cardio exercises because your body will be under a lot of stress.
4. Full body workout
Don't think you need weights and gym equipment to be able to do a great full-body workout. All you need is your body weight if you know what exercises you need to do.
Start the workout by warming up in the form of active stretching and light running. Once you have prepared your joints, muscles, and cardiovascular system, start exercising. Start with the more demanding ones, because you are rested and at full strength at the beginning. You can start with squat jumps or just regular squats if you are not fit enough. Squat jumps, even just bodyweight, is a very demanding exercise. Then do push-ups, lunges, burpees, frog jumps, and all the other exercises that will activate your whole body.
If you want to further activate the muscles, we advise you to buy resistance bands. It is a very cheap piece of equipment that you will easily carry everywhere with you, and it will be very useful to you. With the help of resistance bands you can additionally strengthen your shoulders, hips, ankles, and so on.
5. HIIT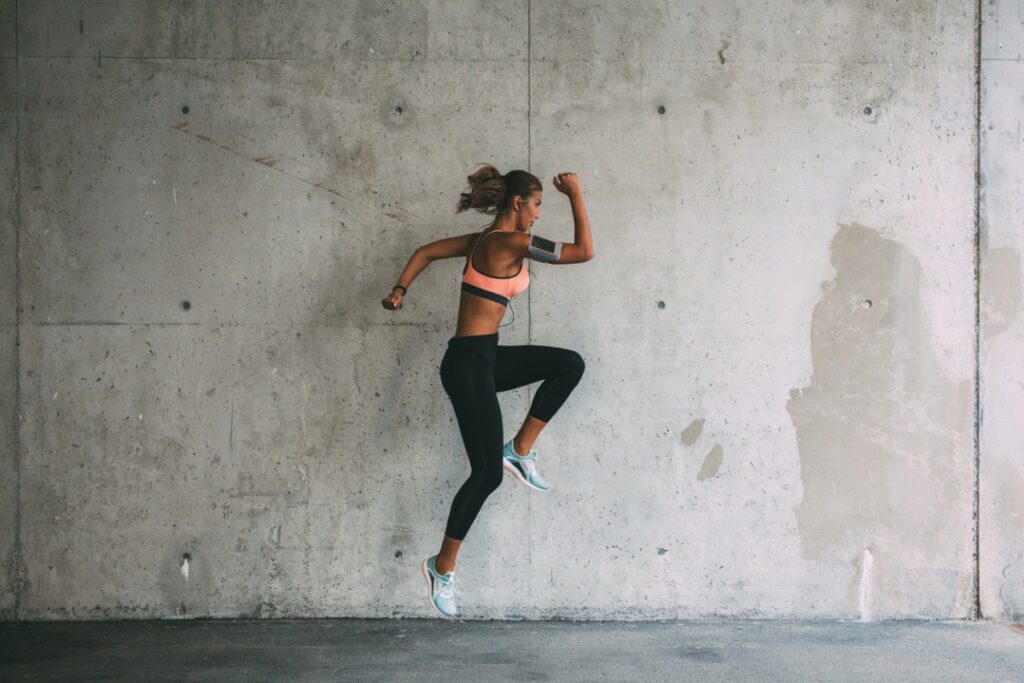 HIIT stands for high-intensity interval training and has been a very popular type of workout in recent years. Unlike jogging, which should take a long time, but with low intensity, here you run sprints for a few tens of seconds, and then you rest twice as long as you run. At least a few times you should repeat the periods of running high intensity and rest. During rest, walk slowly, do not sit. A great choice for a bodyweight cardio workout. Of course, the whole HIIT training will be even more difficult for you because it will be difficult for you to run fast on wet sand.
Conclusion:
As you can see, the beach is an ideal environment for bodyweight cardio workouts. You have so many different exercises to do that you will never need a gym. After the workout is over, swim, because it is a great form of active recovery.