Bike Trainer Vs Stationary Bike
People often feel very confused as to what to choose between stationary bike and bike trainer. Both fetch very good results if used properly. They are very good when it comes to boosting endurance levels and losing weight. You can literally lose a lot of calories every hour when you use these instruments. 
Many users have stated that they have achieved all their health goals thanks to these instruments. They come in a huge variety and they have many features on them which can leave you a little confused at times.
Here are some interesting facts that will shed light on the debate between Bike Trainer vs Stationary Bike. Want to know more about these wonderful instruments? Then simply read on and make a wise choice.
Understanding The Different Aspects Of Bike Trainer Vs Stationary Bike
To understand the benefits of the two instruments we have to isolate them and study them in detail.
See also: What You Should Know About Stationary Bike Vs Walking?
The Importance of Using A Bike Trainer 
With a bike trainer you can expect to get a pretty good workout. This will get you to perspire and lose a lot of calories in the process. Most the bike trainers have a resistance system that lets you adjust the level of resistance you want. Sometimes the climatic conditions may be very hot or cold for you to indulge in outdoor activities. The trainer is just the right thing for you to stay in good shape throughout the year.
This will certainly help you build a lot of stamina. The good news is that there are various kinds of trainers and they do different things to your body. You can be rest assured of getting the best workout. Exercise using for a couple of weeks and you will notice that your energy levels have shot up tremendously.
The Importance of Using A Stationary Bike
Stationary bikes are good for people who experience pain the knee and ankles; this instrument is built to eliminate any unnecessary pressure on the joints. If you want to lose weight and tone your lower body this is what you should be looking at. These days stationary bikes re available in a variety of models and they are packed with wonderful features, which make your training sessions very fruitful.
This instrument primary works the glutes and quadriceps and gets you to lose a lot of weight in the process. Use this instrument for a month or and notice all those extra pounds gone. This instrument too comes with multiple settings for resistance and the height of the seat is also adjustable.
The Advantages and Disadvantages Of Using A Stationary Bike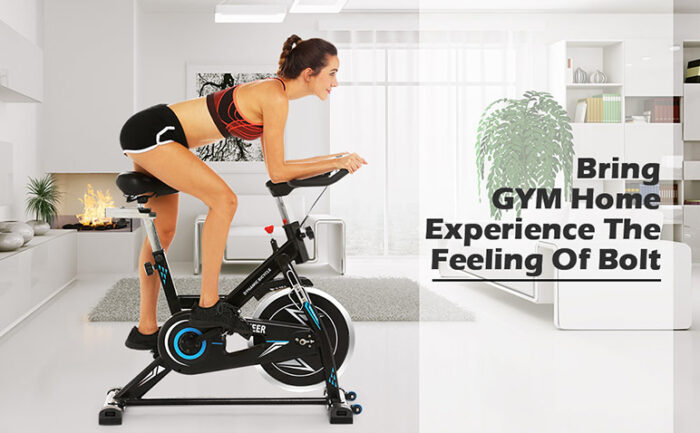 To truly understand whether a stationary bike will work for you or not is to look at its pluses and negative points.
Here is a list of pros and cons.
✔️ Pros
The stationary bike is all you need if you want to increase your endurance and lose weight
The cycle has a sturdy flywheel that will give you a realistic experience of riding on the road
This cycle gives  you the flexibility of exercising at your own time
Does  not  take up too much of space
This can be adjusted in more than one way for different riders, so one particular cycle is suited for many users
❌ Cons
Certain models have very limited scope for adjustments
Not all the bikes can be tweaked with different software
These bikes can be very pricey, sometimes eve the basic models can cost you silly money. Some of them are not even up to the mark in terms of quality.
Not portable at all, travelling with them can be hectic
These are typically very bulky and heavy, the fly wheel is really heavy and it adds too much of the weight.
The Advantages and Disadvantages Of Using A Bike Trainer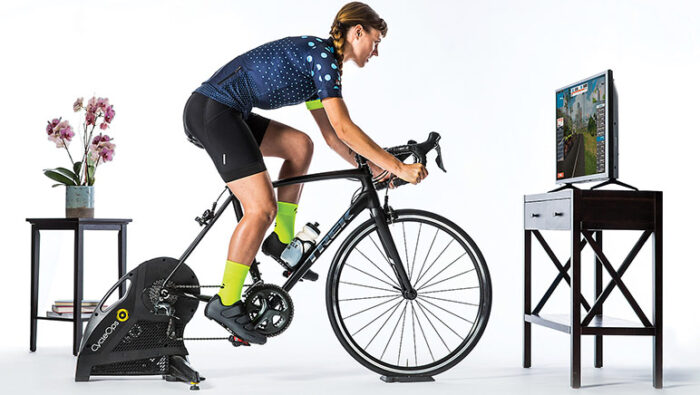 There is no speck of doubt that trainers can be very good for indulging in indoor workout sessions. Like the stationary bikes these too have its set of plusses and minuses. This also depends on the type of trainer you buy. You can also expect them to have a huge variety of features.
Here is look at their pros and cons.
✔️ Pros
These are not tough to put together and these fit you really well
You can use this for both outdoor and indoor activities
These are very compatible with other software, the resistance need not be adjusted automatically
These are not expensive at all
Very portable and lightweight
These are foldable which makes them easy to store
❌ Cons
You will need to have a bike to use this
The basic trainers come with very small flywheels and feeling of riding on the road is completely missing
If you do not have a specific trainer bike you will have to manually set this up, which can be tedious at times
Only users with similar builds can use one trainer
Some of the models tend to be very fragile
An Advice
Now that we have gone over the different aspects of Bike Trainer vs Stationary Bike you should understand that none of these are completely flawless. So, it will come down to your personal requirement. 
Since everyone is built differently, one has to explore what works for their body. Both these instruments work wonders if you use them properly. These instruments are recommended by professional trainers as they really produce outstanding results. 
Make sure you always buy from a reputed brand as you can be assured of good quality. So, no matter what you buy make sure that you use them well to achieve good health. You may seek professional advice from a trainer just to learn how to get the very best out these instruments. 
These also come with user manuals that have instructions laid down on how to use them in the best possible way. The one thing that both the instruments have in common is that they are extremely user friendly so they can be used by inexperienced users, which is a fabulous thing.