There are many benefits of regular exercising, but since time is of the essence, going to a gym sometimes simply isn't an option. The good thing is that this should not be a problem anymore as we can get all the things needed to work out at home online. Now, certain items like foam roller can be of much help here, as we can use it before and after we are done exercising.
Benefits of foam rollers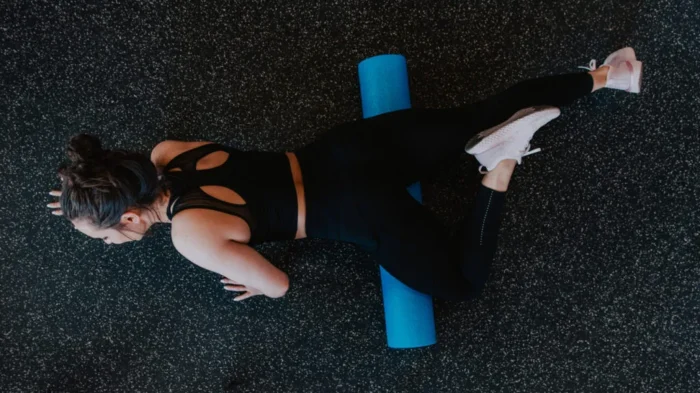 There are many benefits of foam rollers, and they can be used to improve the overall level of comfort, relieve inflammation, and release muscle knots. Of course, these are just some of the benefits, and the overall range of motion and increased mobility and flexibility are also things where these rollers can be of much help.
Overall, regardless of the main reason you are looking to buy one, one thing is certain, you will definitely not regret it, as you can only benefit from it. On the other hand, you should also know how to properly use it, which is why doing a bit of research or consulting the experts is highly recommended, just to avoid any injury.
The most common mistake people make is that they do not warm up before using it. Yes, one of the main purposes of these rollers is to warm up and use them when you are done exercising to relax the muscles, but that doesn't mean you shouldn't warm up before using them. Namely, doing a bit of stretching and warming up your muscles before using a foam roller is a must, as you don't want to get injured, and the only way to be certain that wouldn't happen is by warming up.
How to pick the best foam roller?
As you are probably well aware by now, there are many options from which you can choose, depending on your specific needs. Understandably, there are certain things to keep in mind when shopping for one, and it's about the density, shape, and size of the foam roller and, more importantly, the surface texture. Of course, it's also about the manufacturer and distributor, as the goal here is to find quality Foam Rollers, and the best way to be sure you do so is by checking renowned websites like Rollga.
Now, the most common question people make is whether to go with a smooth or bumpy type, which is why we will further focus on both options so that you get a better insight into which option is better for you.
Smooth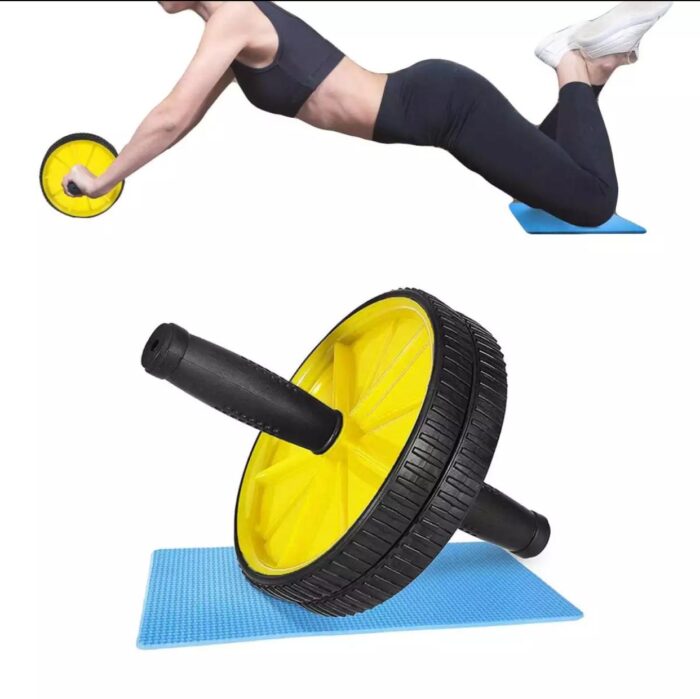 When it comes to smooth rollers, their surface is without texture, and thanks to ergonomic design, we can expect the same pressure across their entire length. They are perfect for beginners, as they are easiest to use, and since the pressure we experience is not that intense, they are perfect for the adaptation period.
Using a foam roller for the first time can be unpleasant until one gets used to it and sometimes a little painful, so going with the smooth type is the best option. Besides all that, another great benefit is their price, as they are among the cheapest on the market, so you do not need to worry that you will spend a lot of money. However, these rollers permanently lose their shape after some time, and as it is not possible to fix them, it would be necessary to buy the new one when it happens.
Bumpy
When we say bumpy, we mean textured foam rollers, and unlike the smooth ones, their surface has different textures, so one can find the right amount of pressure each time. Using them is similar to a good massage after an exhausting massage, and thanks to the texture, it is easy to target knots in muscles.
However, they are not recommended for beginners, and only experienced ones should use them, or it can lead to a lot of pain. Although it is normal to feel some pain while using them, it shouldn't be more than seven on a pain scale and should never last more than half an hour. After half an hour, the pain should be gone, there should not be any irritation, and you should feel relief, and if it does not happen, maybe using the bumpy foam roller is still not a good idea for you.
The special category is bumpy rollers for deep tissue, which usage is even more painful at the moment, but provides the best results as they target deep muscle layers, stimulate them, and the final result is pain relief that lasts for a long time. However, they are reserved for experienced and healthy people who know what to expect, as the initial pain can go up to eight on the pain scale.
The firmness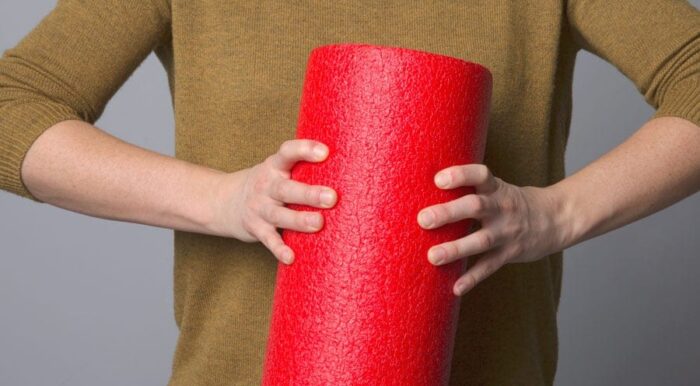 Another important factor besides the surface that one should check when buying a new roller is its firmness, and beginners should know that it is always better to start with the softer option. Softer rollers will reduce the pain, so using them will not be unpleasant as it can be with the firmer ones. Of course, you will probably choose the firmer one once you get used to foam rolling, but softer ones are a good choice for the beginning. The best way to check the firmness is to squeeze them, but the color can be helpful too, as white is reserved for the softest, while black is for the firmer ones.
Shape and size
Foam rollers come in different shapes and sizes, and it can be pretty challenging for the beginner to make the right choice. The best idea is to ask a professional, as they will be able to tell you which of them you need, but if it is not an option, a long, round roller can be the safest choice to start with. The reason for that is simple – it is easiest to use and can cover the entire back to relieve the pain and help you relax after exercising.