A sport is an activity combining physical exertion and skill in which a person or team competes for fun.
Surfing requires swimming out, jumping up, and maintaining balance while riding waves, making bottom turns, and cutting back.
The most prevalent surfing misunderstanding relates to what characterizes a sport. The real truth is that sport is a competitive physical activity that awards points for various accomplishments.
Surfing can earn points, against popular belief. If you're still not fully convinced keep on reading and let us explain it more in-depth.
So, what's the difference between playing a game and doing sports?
In today's environment, the only difference between a game and a sport is physical exercise.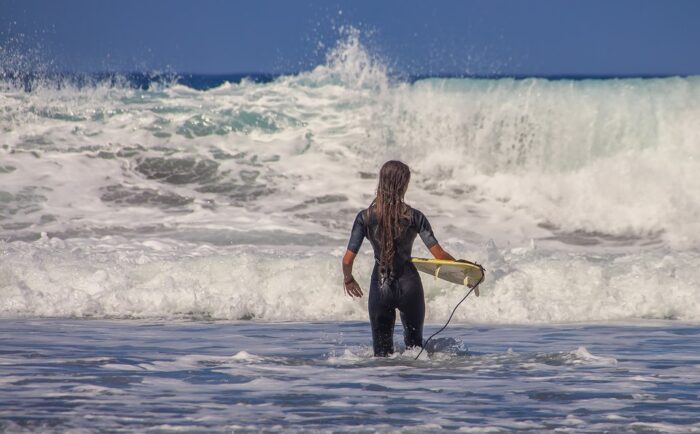 "Game" and "sport" are different.
A game requires at least two players, while a sport focuses on abilities and performance, where usually several competitors have to participate for some sort of a reward or at least a medal. If there's a judge and some type of prize, it is a sports competition.
Top 6 reasons why you will love surfing + arguments why it is a sport
1. People use surfing to reinforce their personalities
Surfing teaches you to be tenacious and to resist giving up easily.
You can do anything as long as you're willing to wade through the sea.
You'll experience numerous moments of being stretched above your breaking point, but each time will make you stronger and more resilient than the last.
2. Everyone knows that this is a full-body workout
Surfing is a demanding and gratifying sport that tests the entire body due to the wide variety of abilities and methods necessary.
A person gets a demanding workout that taxes numerous muscles and senses as they paddle out to the waves and ride them. If you're trying to get in shape quickly + you're a sea/water lover, this may suit you better than you think.
3. Practicality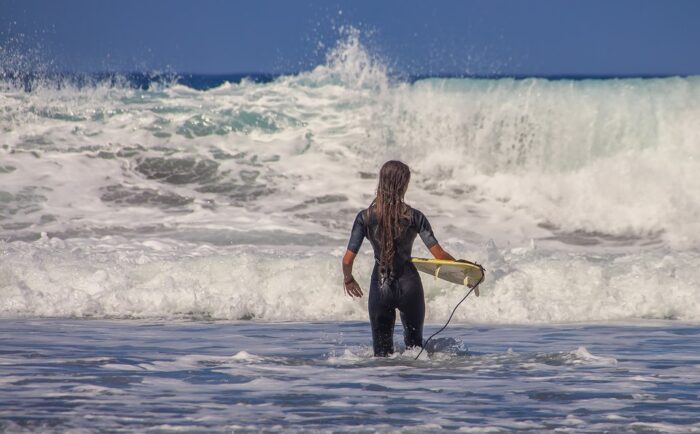 To become a surfer, all you need is a surfboard and access to the ocean.
The sport's low infrastructural needs play a significant role in its accessibility.
Anyone can learn to surf if they have a good board in their hands and a love of the ocean in their hearts.
You may utilize the same board to do any technique you wish after you have a basic understanding of the waves, substantially boosting your surfing experience.
4. You build your patience
The sport of surfing is based on a number of little, seemingly insignificant moves made one at a time.
Many aspects of the sport seem terrifying and need to be overcome.
Surfing requires many baby steps, such as learning to stand on the board or comprehending and executing one's first move, all of which lead to a major achievement in terms of the sport and thus help develop patience. This is similar to how it is a good thing when a child learns to stand or when an adult learns to ride a bike.
5. You can visit the beach whenever
You can watch the best surfers in the world compete for free at some of the largest surf breakers on earth.
The coastline would provide a perfect natural amphitheater.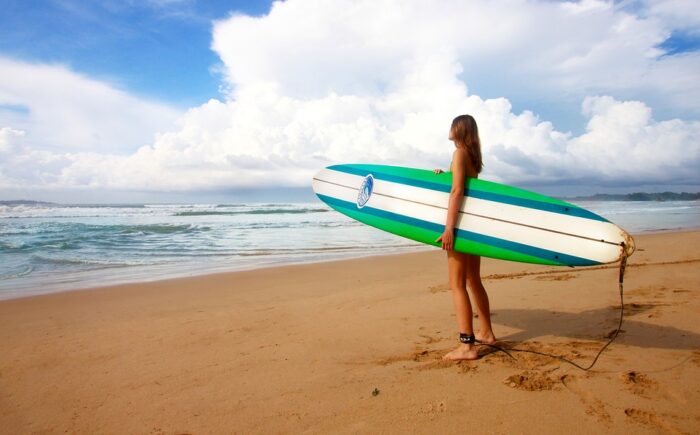 You are free to stand up whenever you want and to sit anywhere you choose. Also, there are never any waves that need the same exact surfing maneuver. In addition, we don't know what Mother Nature has in store.
What kind of set can we anticipate from her, or will it just be a wild freak wave?
6. Anyone can do it
Diverse types of surfers will be drawn to both high-performance right-hand barrels and left-handers with plenty of opportunity for maneuvering and ramps. In every sport, there will always be favorite teams or athletes.
The frequent incidence of upsets featuring underdogs and motivated surfers who overcome world-title contenders, however, ensures that the program never lacks drama. If you live nearby the shore, why not compete or learn how to do it?!
FAQ about surfing and competitions
1. How can you keep score in surfing?
If you've surfed, you may be curious about similar scoring.
The truth is that you have to have a team of judges. Usually, five judges score each wave in a surf competition from 1 to 10.
The surfer averages the remaining three scores for each ride after deleting the highest and lowest scores.
Grading is based on commitment, difficulty, inventive and progressive moves, significant maneuver combinations, maneuver variety, speed, power, and flow. It is a skill, after all.
2. What makes you lose points in competitions?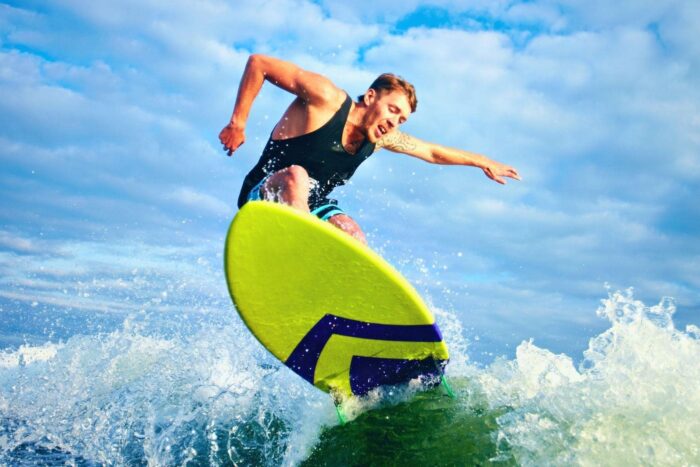 If a surfer rides on another who has already caught the wave, judges deduct half the wave's points.
This is called "interference" and works like the scoring system in sailing when race-related components are omitted.
A surfer who's lagging behind may try to get a rival to interfere to deny him points. In the end, a maneuver must be completed to be scored.
The maneuver is only rewarded if the rider emerges with both feet on the board while being driven by the wave.
3. How can you enter a competition (both amateur and pro)?
Technically, having professional goals isn't a barrier to qualifying.
Low-stakes amateur events are also available.
An amateur surf tournament, for instance, is one in Carlsbad, California, other beach communities hold amateur surf competitions with $45 registration fees. Amateur surfers can use these possibilities to compete regionally or nationally, based on their skills, motivation, and drive.
These events are great for networking and competing against top-tier opponents.
Want to learn how to surf and are you ready to give it a go?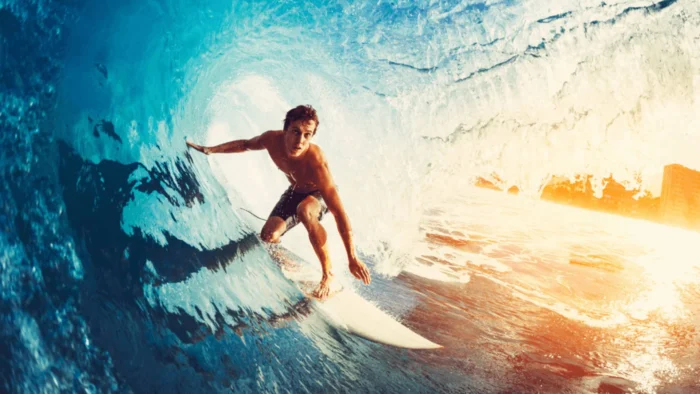 If you feel motivated why not also throw on some good & high-quality gear to round up your experience? Find a wet suit that 'suits' you, and also get the best board that is both durable and ideal for your height, weight, but also personal style. This Surf Shop will have your back covered, see for yourself and browse through surfari.ch!