Whether you are an active gym goer or want to get in shape, you have probably wondered, "What's the difference between Group Training vs. Personal Training for Beginners?" Beginners are generally confused about what approach would work well for them. Will you get quick results through a crowded gym, or should you instead go for personal training?
Although the group fitness option is popular for people who avoid spending significant finances beyond the gym membership fee, personal training is considered safer with better outcomes. Both training methods have their benefits and downsides.
One thing is for sure you can work out under a budget with general training. Suppose you wish to stay away from high-intensity muscle-building workouts. In that case, you can try personalized and group-boxing exercises from pulsehp.com, as you can get world-class boxing training from the best personal trainer Highland Park.
Your personality traits determine a considerable part of the training selection process. There are many reasons to consider a Group class instead of a personal training session and vice versa. Further, the article compares both training styles with some benefits and disadvantages and helps you pick the right one for your needs.
Pros of Group Training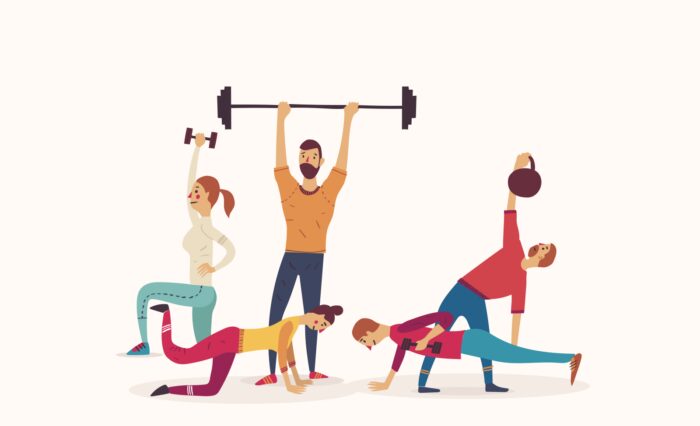 Group Exercise Is Cheaper Than Personal Training.
Whether you are entirely new to exercise or looking for a new way to stay active, a group exercise class can be a great way to achieve your fitness goals. This type of fitness can be less intimidating than personal training and is much more affordable.
People who are working out on a low budget can reap the benefits of group exercises. Gyms generally include group classes in their monthly membership plan, and they have an extra charge for personal training.
Stay Motivated In A Group Setting
The crowded environment can keep you motivated, and the instructors will be there to help you reach your goals. If you aim to lose weight, tone up, or improve your strength, you will find group classes fun and challenging.
Sometimes group trainers can also provide extra support. They are also great resources for tips like healthy eating and staying active.
Customizable Group Plans
Typically, group exercise classes involve strength training, cardio, and flexibility exercises. However, many gyms can customize them according to your needs. Group exercises can also be tailored to your current fitness level and goals.
Cons of Group Training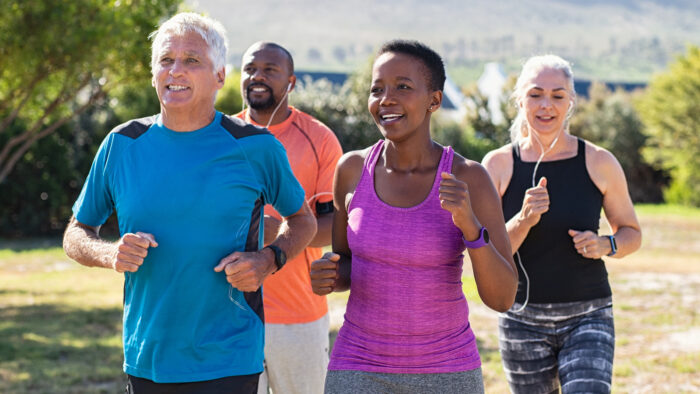 No Individual Attention
While it is less expensive to participate in a group exercise class, you will have to schedule around class times. In addition, you will get less personal attention from the instructors than you would with a personal trainer. You will also need to plan for time management since you will have to spend time planning and thinking about your own goals.
Higher Risk Of Injuring Yourself
While you might initially save money after trying group fitness classes, when you suffer an injury as an outcome of exercises in group fitness classes, you'll pay more than you would've spent on personal training sessions.
You will not only end up paying a lot more, but it will also cost you more time. You can throw a wrench in your fitness journey with an injury, stalling or undoing the made-up progress.
Overall, hurting your productivity, downtime, and the cost of getting care for the injury makes personal training costs worth it.
Those tasked with deciding whether to join a gym or work with a personal trainer can easily fall into two camps. While both types of exercise help you to become fitter, they are different in many ways.
Pros of personal training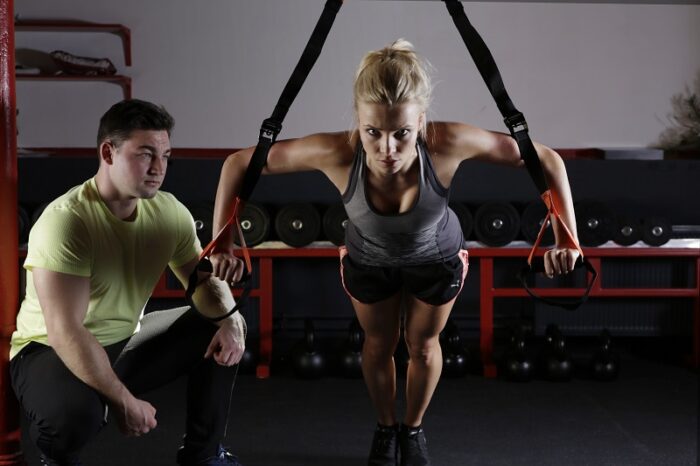 Supervised And Safe Approach
One-on-one training offers a more personalized approach to your workout. Your trainer can monitor your progress and adjust your routine as needed. As you get personalized attention from the trainer, you will also have their undivided attention, and they will correct improper alignment instances with anatomical form. With this method, personal trainers help in lessening injury risks.
Customized Outcomes
In the personal training approach, the trainer evaluates the weaknesses and strengths and adapts the workouts and goals to the body type, with a health history and base fitness level. A personal trainer can customize workouts according to your preferences, like your goals and what you want from the exercises.
Planned And Timely Workouts
The most significant barrier to exercise is time. The time you spend on exercise can be better spent on other vital aspects of your life, like work and family.
For a beginner, one-on-one personal workouts can help establish a top-notch workout routine. Your trainer can also give you constructive feedback on the exercises you use. They can also help you refine your goals and address any weaknesses.
Always Stay Motivated
In addition to improving your physical fitness, working with a trainer also creates a positive support system. A good trainer will always have your best interests at heart. They also teach you about the science of health and fitness.
Cons of personal training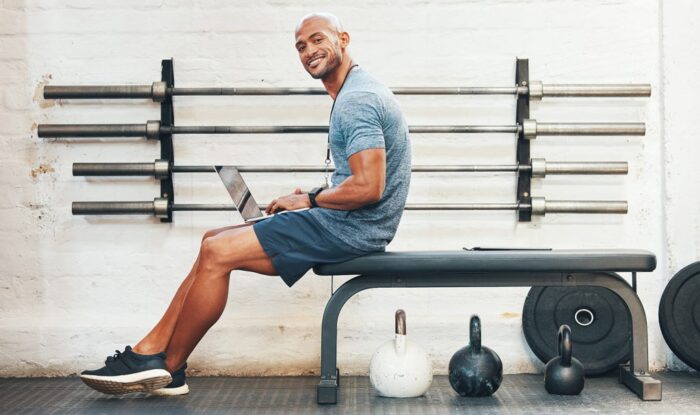 Very Expensive Approach
It may be the major drawback of personal programs, as it is much more costly than your general gym sessions. The trainer only focuses on your needs and has designed an individual fitness plan. In addition, you have to pay attention and time to the trainer's needs.
While the gyms provide free group fitness classes with a monthly membership, the one on one training is at an additional cost.
The Trainer Is Centered On You
This can be negative for people who quickly get pressurized by people watching and guiding them. Thus, guided workouts can be an unpleasant experience for them. The trainer doesn't let you underperform in any situation, but with group fitness programs, you can get away whenever you feel like it.
Which Fitness Path Is Right For You?
Group fitness is an excellent way to make new friends and meet people with similar interests. Group sessions also allow you to build a tribe, which can take your training to the next level.
A one-on-one personal trainer may be a perfect choice if you are a beginner or not into group fitness. It can be a great way to start your fitness journey or help you get back into shape after prolonged inactivity. Personal training is for those who want to improve their fitness or learn new ways of doing things.
Conclusion
The above information will assist you in choosing the best option for your particular situation. You can optimize your progress by using the information provided. Group training is the best option for those who like to be surrounded by others and would prefer to do aerobics-based workouts.
It can be a great way to stay active and meet your fitness goals, but there are better choices for some people as some people want a more personalized approach. In the end, everything sums up to personal preferences. If you are still determining which type of fitness is right for you, it is best to consult a personal trainer.