Personal trainer is a profession that has been on the raise for decades. Personal trainers are needed more and more, because there are so many obese people and people with other health problems who need to train under the supervision of professionals. Also, a lot of people are lazy for physical activity and then pay a personal trainer to make them go to the gym.
What is sometimes a problem is finding a quality personal trainer. There are so many different certificates because practically every country in the world offers at least one. Some of these certificates are very easy to obtain so almost everyone can become PT. That has led to the competition being unimaginably large so it is really hard to break through and have a large number of clients. In big cities like London, it is easier to be a personal trainer on the one hand and harder on the other. Why this is so, how hard it is to be a personal trainer in London really, as well as what you need to be licensed, find out below.
How hard is it to be a personal trainer in London?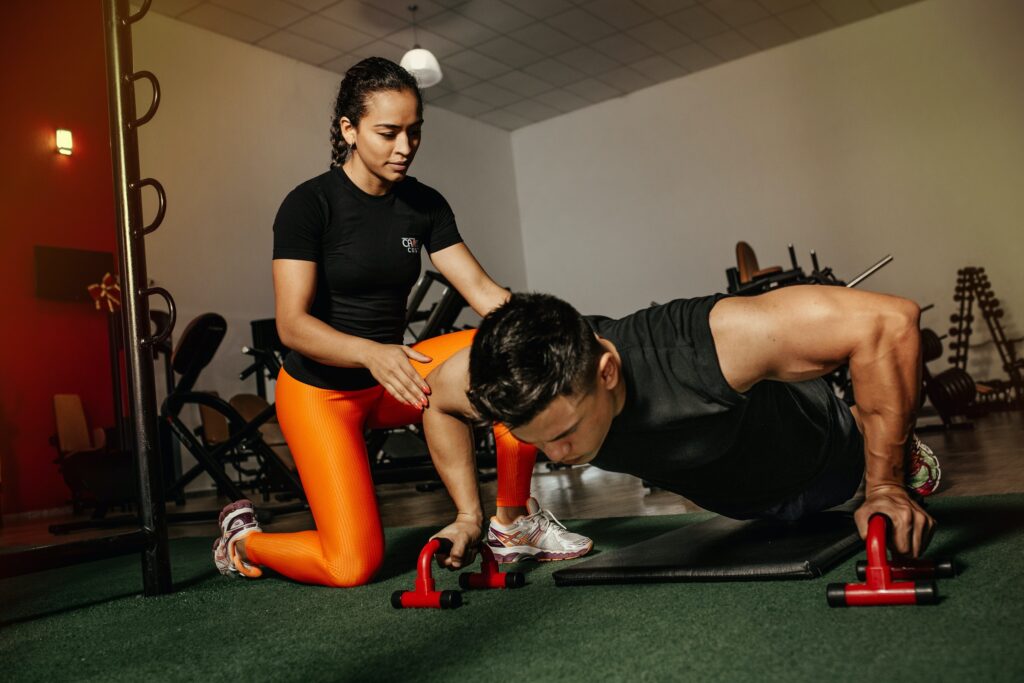 Of course, there is no single answer to this question. Whether it is difficult or not depends on many factors. Surely a lot of PTs would tell you that it's a fantastic place to do that business, while some would tell you that they struggled and had to quit.
London is the capital of the UK and one of the most important cities in the world for centuries. Why are we telling you this? Well, that tells us that a lot of rich companies and people are concentrated in London, which means that there are a lot of potential clients who can afford personal training.
Also, there are hundreds, if not thousands of top facilities at your disposal who offer the most modern equipment for literally all types of training, which makes it much easier for you to work.
That is one side of the coin. The other side is that there are so many PTs that if you are just starting out, it will probably be difficult for you to reach clients. There are a lot of reputable PTs and everyone wants to train with them, and it will be harder for you to find your clients. Especially if you want to charge them more than the minimum.
Fortunately, there are sites like myhomepersonaltrainer.co.uk where you can sign up and then be more visible. People come to such sites in search of PT and you will definitely have a better chance than to advertise yourself on Instagram for example and wait for someone to reach you.
Overall, we would say that due to the number of residents, the number of topnotch gyms, as well as many other reasons, London is a great place for all personal trainers who are ready to work hard.
How to become a personal trainer in London?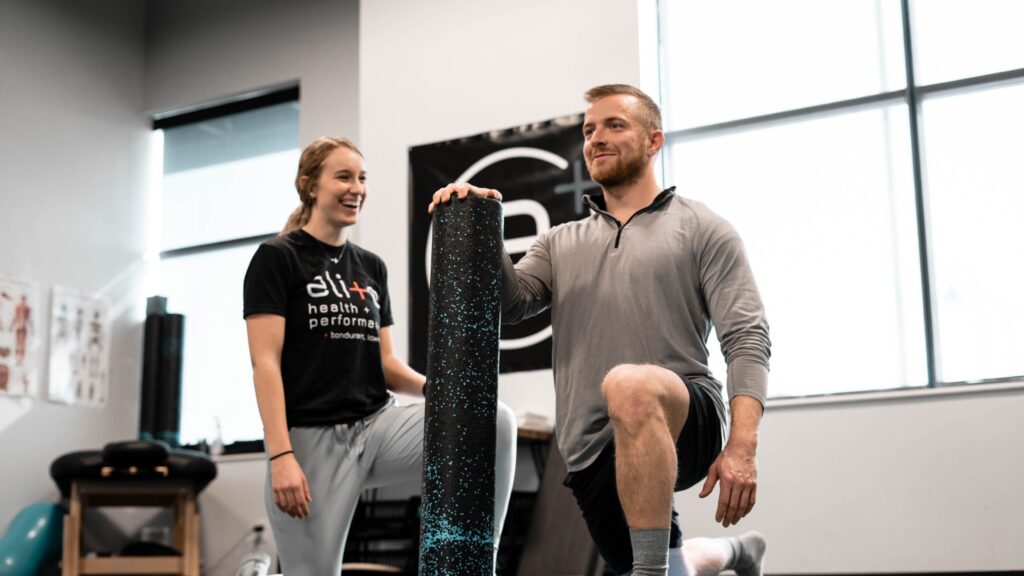 Now that you've read all of this, you're probably curious to find out what it takes to become a personal trainer in London and the UK in general.
First of all, you have to be fit, in order to be able to satisfy everything that this call requires, and that is helping clients during workouts. If you intend to be a group training leader then you should be prepared to perform a complete workout with clients several times a week, sometimes even during the same day. The next thing that is necessary is that you like working with people. PT must be a great motivator and someone who will always be in the mood to communicate with people and support them. If the client notices that PT has no zeal, he or she will quickly find another PT.
If you meet those basic mental and physical characteristics that every personal trainer must have, then it is essential that you have some of the recognized certificates.
In the UK it is necessary to have a Level 2 certificate in fitness instructing in order to be able to legally work in the gym. It is also advisable to have a Level 2 degree in health, nutrition and similar, depending on what you want to do. Remember that you should only give nutritional advices and leave the rest to dietitian.
It is even better if you have a Level 3 diploma.
You should also be a member of either The Chartered Institute for the Management of Sport and Physical Activity (CIMSPA) or the National Register of Personal Trainers (NRPT). Check which certificates they consider valid before opting for one.
Don't fall for the first ad you see because it's very possible that it's some kind of certificate that no one recognizes. It is important that it be a nationally recognized certificate with a long tradition.
Most reliable PT certificates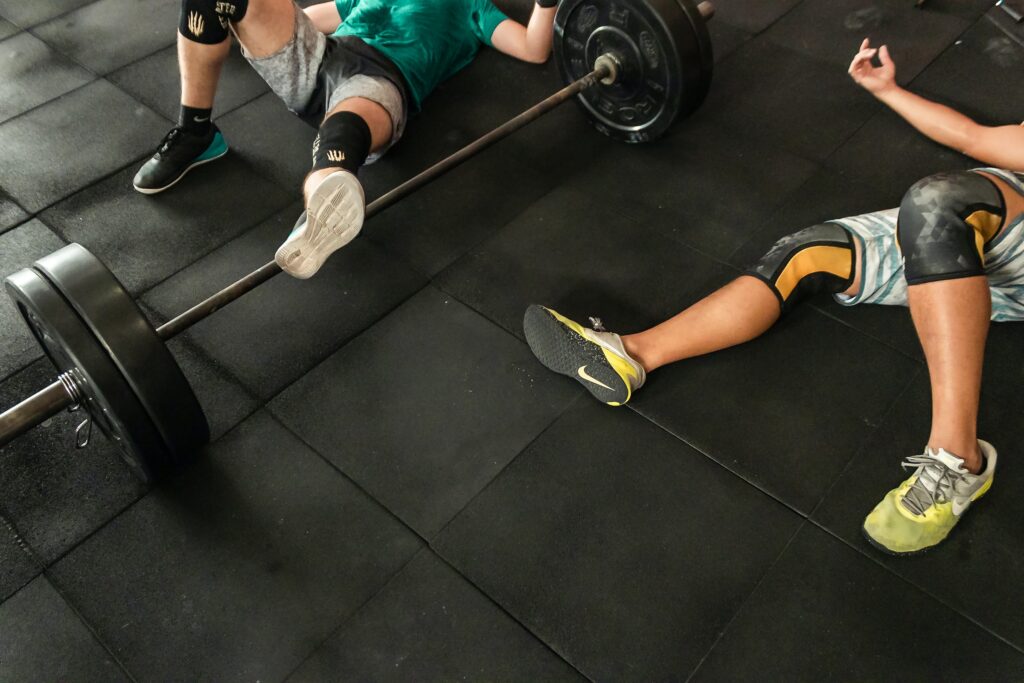 In London, UK certificates are generally recognized, but according to the NRPT website, some qualifications from Australia, America, Canada, South Africa and Europe are also recognized.
Some of the best UK-based certifications are The Fitness Group, HFE, Focus Training, YMCA Fit, AMAC Training and so on. It is best to check what the gym or any other place where you want to get a job recognizes.
We will also mention the three most popular certificates from the USA, which are worldwide accepted.
These are ISSA, NASM, and ACE. Also, mostly everyone recognizes both NFPT and ACSM.
The International Sports Sciences Association (ISSA) is a great option as it can be fully completed online. This allows you to live anywhere in the world, you can obtain such a respectable certificate.
The National Academy of Sports Medicine (NASM) is probably the most respected certificate in the fitness industry.
The American Council on Exercise (ACE) has testing sites all over the world and you will learn everything you need to know.
All three will be accepted into the majority of gyms in London.
Conclusion
Remember that you need a high school diploma as well as completed CPR training so that you can provide assistance to the client in case of health problems until the ambulance arrives. We hope that we have given you all the necessary information to get an impression of whether it is hard to be a personal trainer in London.