On the many people's top priority list is staying healthy. However, even though it sounds easy to say it, this is a very hard task to achieve. In general, our everyday choices, habits, and approaches are determining how healthy we are. We are having the opportunity to exercise and care about what we eat every day and in that way stay healthy.
Exercising and diet programs are two crucial areas that we have control over that are going to affect our overall health and appearance. People are mistaken when they think that regular exercise is the only way that they will achieve their set goals. Therefore, we prepared an article to highlight key benefits that are associated with eating fruit and vegetables during an exercise program.
When someone wants to set himself up for optimal health, he needs to focus equally on nutrition as well as the exercise program in order to achieve his goal. By eating a healthy balanced diet and exercising regularly everyone can maintain physical and mental health and overall well-being.
1. Nutrition and exercising association
A healthier lifestyle includes more than going to the gym and working out. In fact, 80% of achieving your overall goal comes from your diet and the combination of fruits and vegetables you are intaking. Nutritious are crucial to a successful workout. You will much easier lose weight and improve your overall health. In fact, without proper nutrition, you will not even see significant results from going to the gym.
People need to realize that whatever their fitness goals are, they are required to provide their bodies necessary nutrition and correct the number of calories. It is completely normal that every person has different level needs when it comes to fitness and nutrition. However, everyone needs to start from some point and not be afraid to accept new changes. Start creating your new goals and be open-minded when it comes to achieving your goals. Let's see how fruit and vegetables can help you on that path.
2. Fruit and vegetables will provide you necessary protein for strong muscles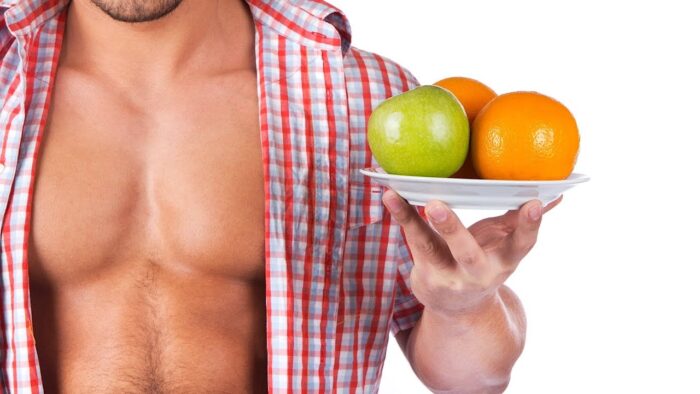 The protein that we are getting from fruits and vegetables is helping us in many ways when it comes to our exercise program. Proteins are a crucial component of muscle tissue because they are helping to develop new muscle fibers as well as repair any damage to the tissue that occurs during exercising.
When you start including vegetables and fruit in your everyday diet, you will provide your organism with a high protein level and achieve your goal of increasing muscle mass. As time pass, you will additionally get strong muscle and boost physical power.
3. Fruit and vegetables will provide you necessary carbohydrates for energy
Many people that work out regularly do not know this, but carbohydrates are providing energy to the muscles. In general, our muscles can not perform the exercise if they do not receive a proper amount of energy through diet. Therefore, every time you need to work out, it is recommendable to eat carbohydrates and keep your muscles going. One more thing that you should know is that this nutrition is essential for your organism after the workout as well.
4. Vitamins and Minerals from Fruit and vegetables are necessary for metabolism
As you probably have heard different vitamins and minerals that you are taking in from fruit and vegetables are important parts of many body functions that are included during the exercising process. Some of those functions are muscle contraction as well as energy production. When you do not provide your body with these nutrients you will not be able to perform work in the way you would like to.
For instance, as you know blood cells are important for your organism because they are carrying oxygen that is linked with the amount of iron in your body. In case your diet is low in iron, you will experience fatigue during workouts. Therefore, you need to consume fruit and vegetables that are rich in vitamin C which will help you absorb iron and improve the level of iron in your body.
5. Water from fruit and vegetables will hydrate your organism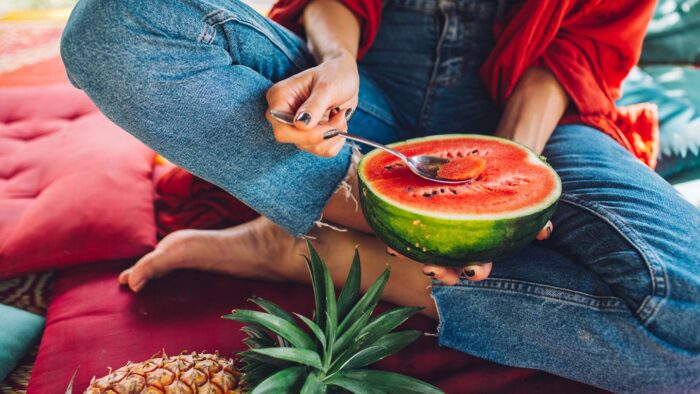 The most important thing that you are needing for exercising is to stay properly hydrated. Water helps you replace all the fluids you have lost during sweating while exercising. Additionally, with proper hydration, your heart rate will be balanced which will also affect your body's temperature. Therefore, not only that you need to drink plenty of water before, during, and after the workout, but you also need to eat plenty of food and vegetables that will provide you hydration as well. Only in that way, you will be able to reach your fitness goals in a protective and safe way.
6. You can prevent disease by changing your diet
One of the most crucial benefits of providing yourself with a proper diet while you are exercising is the one that helps your body to boost the overall immune system. In that way, you will be able to prevent the occurrence of different diseases and other health conditions. If you already can affect your organism to stay healthy, why do not you do it? When you are eating unhealthy food, you are not providing your organism the ability to fight diseases. However, by intaking proper fruit and vegetables, your body and immune system are going to stay strong. There are plenty of diseases that you are going to prevent such as heart and vascular diseases, high cholesterol and high blood pressure, cancer, diabetes, arthritis, etc.
7. You are going to improve your mood and feel much better
Diet and exercise can affect improving your mood and make you feel a lot more relaxed and happier. Chemicals in our body that are called endorphins are making us feel happy and optimistic. When the level of endorphins drops out in our bodies, we can feel depressed and anxious. Additionally, that is going to affect our complete lifestyle. We are not going to be able to sleep properly and healthy and complete everyday tasks. The good news is that endorphins are triggered by exercising and a healthy diet.
Final Though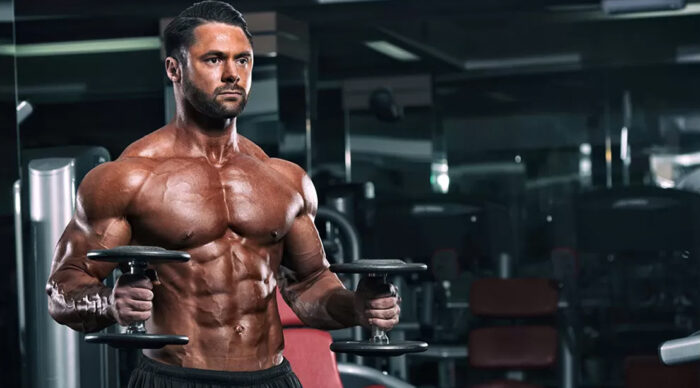 Our diet truly has so many positive effects on our bodies while we are exercising and help us achieve our fitness goals more effectively. Best of all is that it improves our mental and overall physical health as well. That is why we need to ensure that the quality of the fruits and vegetables that we are intaking is great. The only way we can ensure this is by purchasing fruits and vegetables from a reliable organic source. Therefore, if you want to provide yourself a healthy diet, you should contact the fruit and veg delivery Melbourne on greensoulorganics.com.au