Long-distance hiking is an enticing adventure that draws individuals to the beauty of nature and the thrill of exploration. One of the pivotal factors that separates a novice hiker from a seasoned adventurer is stamina. Stamina for hiking refers to your body's capability to sustain prolonged periods of physical activity, specifically walking or hiking, without undue fatigue.
Building stamina is an essential preparation step for long-distance hiking, ensuring you're able to endure and enjoy the trail ahead.
Improving your stamina offers several benefits, from better heart health and weight management to improved mental well-being. The ability to hike longer distances also opens up a vast array of trails and natural wonders to explore, making every hike a unique and enriching experience. So, let's delve into the steps to enhance your stamina for those long-distance hikes.
Understand Your Current Fitness Level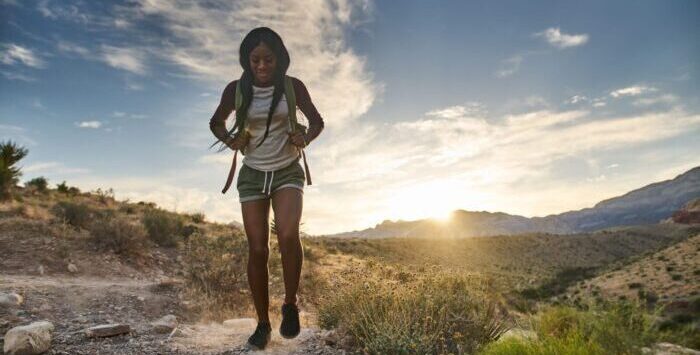 Assessing your current fitness level is a vital first step. This self-evaluation might include assessing your cardiovascular fitness, strength, and flexibility, and even past hiking experiences. Knowing your starting point will help you identify areas requiring improvement. For instance, you might be strong but lack cardiovascular endurance, or vice versa.
If you're new to hiking or haven't hiked for a long while, it's wise to begin with short, low-intensity hikes and gradually increase your stamina over time. On the other hand, if you're an active individual or a regular hiker, you may focus on enhancing your speed, intensity, or the terrain you traverse.
Set Realistic Goals
Once you've assessed your current fitness level, the next step is to set your hiking goals. Do you aspire to complete a particular long-distance trail, increase your hiking speed, or conquer the world's hardest boulder with flashpumped.com? These could be your long-term goals. It's also important to have short-term goals, such as hiking a certain number of miles per week or month, as they keep you motivated and track your progress.
Breaking your goals into smaller, achievable milestones can make the task seem less daunting and more manageable. This method also allows for regular success, which boosts your motivation and confidence.
Cardiovascular Training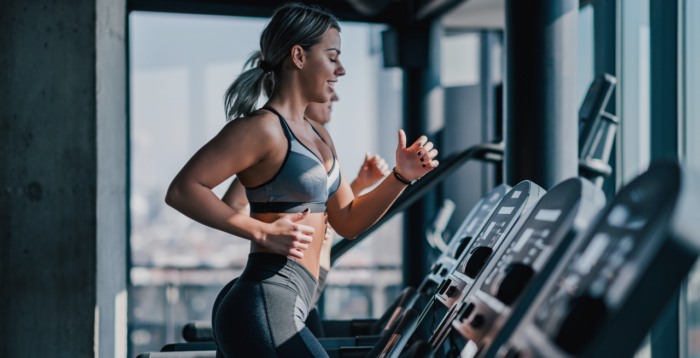 Cardiovascular fitness is crucial for hiking stamina. It's your heart and lung's ability to supply oxygen-rich blood to your working muscles during prolonged exercise. Running, cycling, and swimming are excellent exercises to improve cardiovascular endurance. Aim to incorporate at least 150 minutes of moderate-intensity or 75 minutes of high-intensity cardiovascular activities into your weekly routine.
If you're new to exercise or have been inactive for a while, start slowly and gradually increase the intensity and duration of your workouts. Remember, the goal isn't to run a marathon or swim the English Channel but to improve your cardiovascular fitness for hiking.
Strength Training
While cardiovascular training boosts your endurance, strength training ensures your body can handle the physical demands of long-distance hiking. By strengthening your leg muscles (quads, hamstrings, and calves), glutes, and core, you can prevent fatigue, improve balance, and increase your hiking speed.
Exercises like squats, lunges, calf raises, step-ups, and planks are excellent choices for hikers. Aim to incorporate two to three strength training sessions into your weekly routine. Also, remember to adjust the intensity and volume of your workouts according to your current fitness level.
Flexibility and Mobility Exercises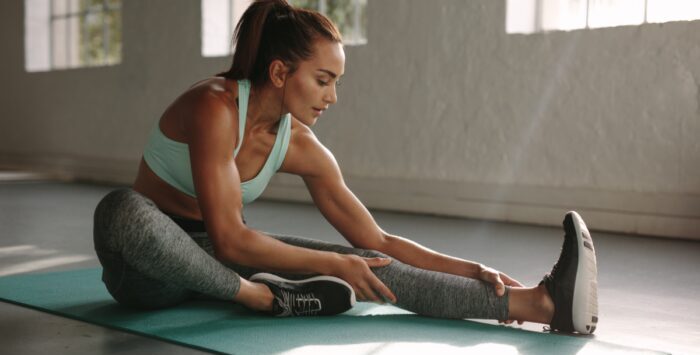 Flexibility and mobility often take a backseat when planning a fitness routine but play a vital role in hiking performance. Improved flexibility and mobility help maintain a good hiking posture, enhance movement efficiency, and reduce the risk of injury.
Stretching exercises targeting your hips, hamstrings, quads, and calf muscles, like lunges, standing leg stretches, and ankle circles, can enhance your flexibility. Yoga is another excellent practice for improving both flexibility and mobility.
Proper Nutrition
A well-balanced diet is a key to sustained energy during long hikes. Your body needs a mix of carbohydrates for energy, protein for muscle repair and recovery, and fats for satiety. You should also include plenty of fruits and vegetables to ensure you're getting the necessary vitamins and minerals.
Trail-friendly meal ideas include whole-grain sandwiches, nuts, dried fruits, granola bars, and jerky. It's also wise to carry some high-energy snacks like energy bars or trail mix for a quick energy boost on the go.
Hydration Tips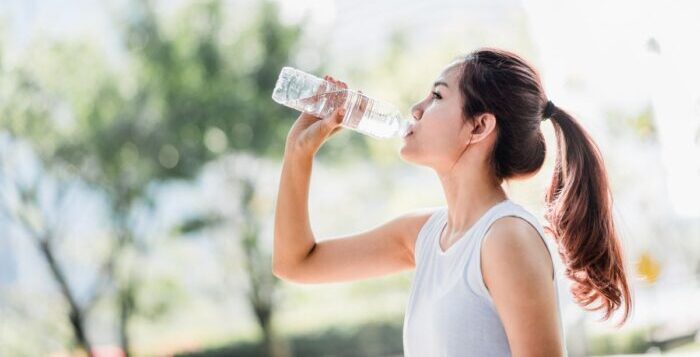 Staying well-hydrated is as crucial as eating right. Dehydration can significantly impact your hiking performance and may lead to serious health problems. You should drink plenty of water before, during, and after your hikes.
While it's important to drink regularly, you also don't want to carry too much water weight. So, plan your route carefully, know where you can find water sources, and consider using a hydration pack for easy access to water.
Gradual Progression
As with any fitness routine, gradual progression is the key to building hiking stamina. Starting off too strong can lead to overexertion, injuries, and burnout. Instead, slowly increase your hiking distance, intensity, and terrain over time. This gradual progression gives your body time to adapt to the increased demands and grow stronger.
Creating a structured training plan can help ensure a balanced and gradual progression. This plan should include a mix of cardio, strength training, and flexibility exercises, along with regular hikes.
Mental Preparation
Long-distance hiking is as much a mental challenge as a physical one. Maintaining focus, motivation, and a positive mindset can significantly impact your hiking performance. Techniques like mindfulness, visualization, and setting personal rewards can help keep your mental game strong.
Don't underestimate the power of positive thinking and self-encouragement. Celebrate your achievements, no matter how small, and remember that every step brings you closer to your goal.
Practice Long-Distance Hikes
Practice makes perfect, especially for long-distance hiking. Regular practice hikes allow you to test your stamina, adapt to various terrains, and practice your pacing. These hikes also provide a chance to try out your hiking gear, nutrition, and hydration strategies before the actual long-distance hike.
When planning practice hikes, vary your routes and terrains to simulate real conditions. Start with shorter distances and gradually increase the length and difficulty of your hikes.
Recovery and Rest
Lastly, but just as importantly, is recovery and rest. Adequate recovery helps your body repair, adapt, and strengthen after a hike. Rest days are essential for avoiding overtraining and reducing the risk of injuries.
Post-hike recovery practices might include light stretching, hydration, nutritious meals, and adequate sleep. Also, consider activities like yoga or a light walk for active recovery.
Conclusion
Building stamina for long-distance hiking might seem like a monumental task, but with a methodical approach, it's an achievable goal. It involves understanding your current fitness level, setting realistic goals, undertaking cardiovascular and strength training, maintaining flexibility, and following a proper diet and hydration routine. Mental preparation, regular practice hikes, and adequate recovery and rest are also vital components.