"What equipment should I buy for a home gym?" Are you wondering about the best exercise equipment at home with low cost? The following items can help you choose the right one!
Physical Fitness helps to strengthen all parts of the human body – the brain, heart, muscles, liver and the blood vessels. One needs to exercise to keep fit. People who exercise regularly complain of lower back pain less often than those who do not. When exercise is used as a medicine, it strengthens and makes changes at various parts of our body, even the stem cells.
Nowadays one can exercise using various fitness equipments. Although there are various gymnasiums that are equipped with state-of-the-art technology and they offer monthly and yearly memberships, it can be slightly expensive. You can easily buy some fitness equipments and exercise at home. It is a one-time investment and you can exercise at any time that's convenient to you.
there are many ways to stay fit and one of which we recommend is using a fitness trampoline that can help stay in shape indoors!
See also: Important Tips and Tricks for Using an Exercise Bike
Top Best Fitness Equipments for Home With Low Cost You Can Get
Here is a list of the best fitness equipments that can be easily accommodated at home:
Foldaway Treadmill
A treadmill is considered to give you the best cardio workout. It helps to burn calories much faster than any other exercise equipment.
You may adjust the speed and the incline of your machine according to your requirement.
You may even design a custom program for yourself to optimize your workout.
It is quiet easy to use and provides a great aerobic workout. It can be folded and kept away in a corner.
Stationary Bike (Exercise Bike, Spin Bike)
You can get a stationary bike and exercise while doing some other work or just watch TV.
It helps to increase the blood circulation of the body and it doesn't put much pressure on the joints.
You can increase or decrease the height of the seat so that the bike is properly adjusted as per your body.
Adjustable Dumbbells
Dumbbells help in strength training. They don't strain the joints much. They are great as home fitness equipment since they occupy very little space.
Dumbbells much more safe to use than barbells. It makes both the limbs perform the same amount of workout unlike in the case of a barbell.
Pull-up bars in doorway
Pull-ups are very beneficial for the upper part of our body. They help to increase our physical strength since they increase the stamina.
They are a good choice for men for want a six pack body since they help in building the muscles.
They help to melt the extra fat of the body and tone it.
See also: push ups for biceps
Adjustable Kettlebells
A kettlebell is a small piece of equipment with a lot of benefits. It provides a great cardio workout as it increases the activity of the lungs and the heart.
It is great for strengthening the muscles of the legs, arms, back and abs. It improves the flexibility of the body and helps in balance training. It helps to burn a lot of calories.
Resistance Bands
It is very interesting to note that this small cost-effective fitness equipment helps to give a full body workout and as the name suggests, they are good for resistance training.
They help to boost the stamina and can be easily adjusted to provide various fitness levels. They are portable and can be stored easily.
Ab Wheel
This is a relatively inexpensive exercise tool and is helpful in strength training.
It improves your posture and also helps to build a fabulous six pack body.
Since it applies pressure to your lower back, the chance of getting lower back pain is reduced considerably.
It is really helpful in improving one's mobility and coordination.
Aerobic Stepper
An aerobic stepper is really helpful in improving your cardiovascular health.
It helps to burn a lot of calories and improve your balance.
The platform can be easily adjusted to get high or low impact training as required.
It helps to build leg endurance and improves the mobility of your hands and legs.
Foam Roller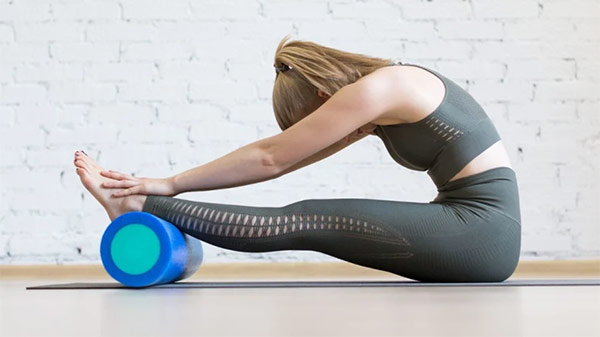 If you're looking for a good massage for your muscles, then a foam roller is perfect for you.
It massages the muscles without hurting your pocket.
It helps to increase the circulation of blood in the body and helps to prevent many types of injuries.
Recovery time also gets reduced.
Exercise Ball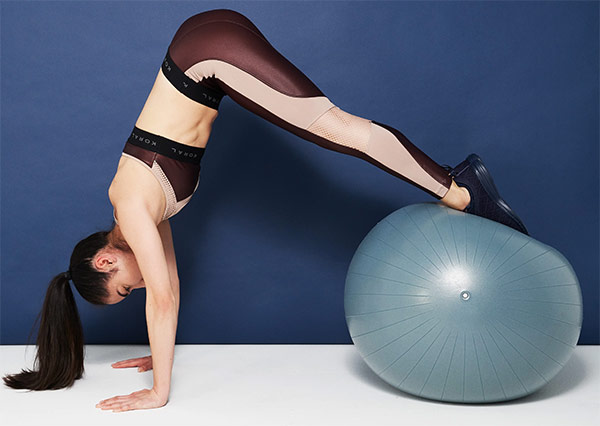 An exercise ball helps to tone the body and improves the stability of the body.
Not only is it great for improving your back and spine health, it also improves your posture and your muscle balance.
It helps to recover knee, hip and back injuries.
Rebounder
Who would have thought that the basic action of jumping leisurely on a mini trampoline could be so helpful?
It increases the metabolic activity and helps to tone the endocrine system.
It improves circulation and thereby the oxygen supply to all parts of the body.
It augments the digestive system and also boosts sleep. Visit recroompick.com and check some of the great trampolines online.
Bottom line
Make sure that while buying fitness equipment, you accumulate a variety of equipment and do not end up doing the same kind of work out. Get the equipment that suits you and take your first step towards fitness!