Having a baby is a blessing. While this is true, bringing them up can be somewhat very challenging.
Babies are weak, sensitive, and needy. As a parent, you have to pay close attention to all their needs, protect them and give them extra care. Babies also become sick and can develop fevers which can be very scary. It is even worse if that happens to a baby who is too young to talk and all they can do is cry. And the crying continues throughout the whole night and day until you figure out their problem and the treatment. Watching your child go through all that is frustrating and very painful. In fact, no parent can stand such an experience.
The purpose of writing this post is to help you learn more about fevers and deal with them when they happen.
What is a Fever and What Causes It?
A fever occurs when the body temperatures rise higher than they should, usually 100.4 °F (38°C) and above.
A fever is not an illness. In most cases, it is a symptom of one. It is also an indication that the body is fighting that illness.
A fever is not necessarily a dangerous thing, but the illness causing it could be. That is why you shouldn't ignore it.
Several things can cause a fever. These include
Viral Infections: flu, common cold, chickenpox, croup, roseola, etc
Ear infections
Meningitis: can be a viral or bacterial infection
Pneumonia: can be a viral or bacterial infection, just like meningitis
Bacterial infections: infections of the ear and throat, urinary tract infections, etc
Immunization: If your child receives a vaccination, they can get a fever within 12 or 24 hours. If it persists for more than 48 hours, you might need to contact a HouseCallDoctor.com.au.
Teething: it is not unusual for your baby to get a fever when they have a new tooth or teeth growing. But the fever should not last longer than 48 hours.
Over Bundling: babies, especially newborns, cannot control their bodies like older kids; they can get fevers with ease if overdressed.
Symptoms of a Fever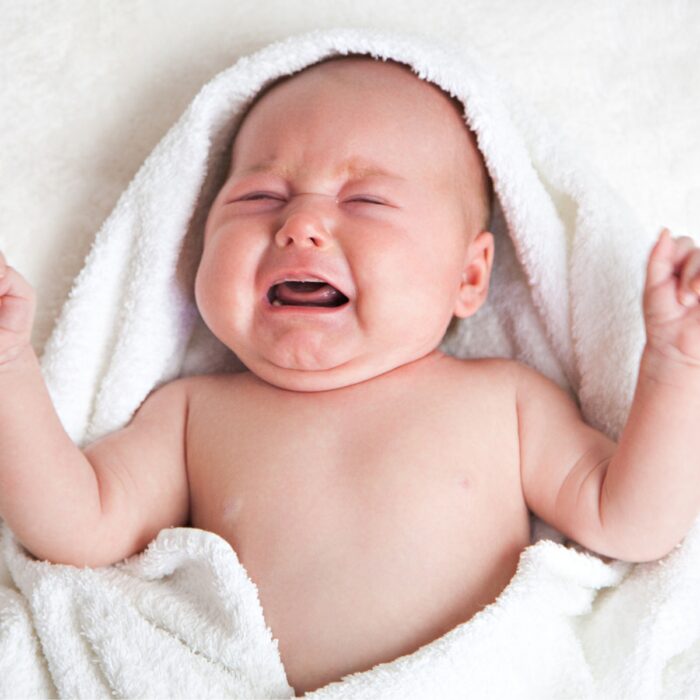 How will you know if your child has a fever?
Below are some symptoms to watch out for
High body temperatures
Loss of appetite
Fussiness
Excessive sleepiness
Dehydration: you know your child is suffering from dehydration, if they cry but have no tears, wet fewer diapers than usual, and have a dry mouth
What to Do When Your Baby Has a Fever
If you realize that your baby has a fever, please do not panic.
The following are some things you can do to bring it down instead.
Use Anti-fever Medications
One effective way to help your child bring down their fever is by giving them medication. There are several types of medication you can use including, paracetamol, acetaminophen, and ibuprofen. The specific type of medication and the dosage you give your child will vary depending on their age and weight, among other factors. As such, you should make sure you consult with the doctor before you administer any drug to avoid unnecessary complications.
Another way to help your child bring down their fever is by removing extra clothing. Or better yet, you might want to consider dressing them in lightweight clothing. You can also use a sheet or a light blanket to cover them and ensure comfort.
By all means, do not overdress your child if they have a fever; it will only interfere with the way their body cools down and make things worse.
Give Them a Lukewarm Sponge Bath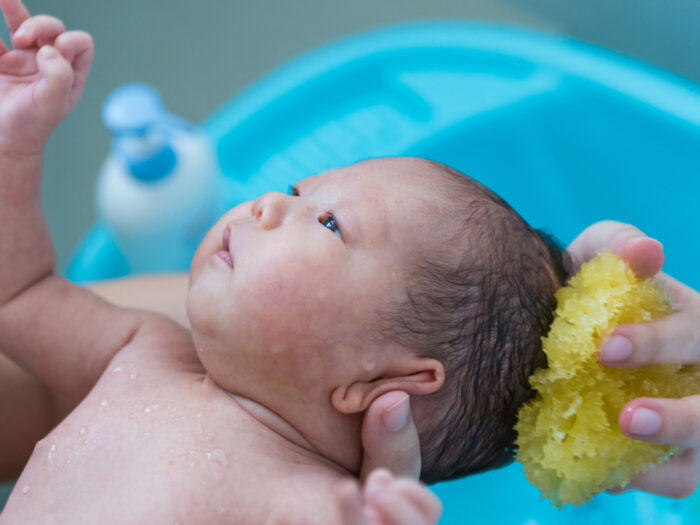 Use a sponge to give your child a lukewarm bath to help them relax and feel more at ease. The water evaporating from their skin can help reduce their fever temporarily.
Do not use cold water; it can cause shivering, which, as a result, can increase your baby's body temperature.
Regulate the Temperature in Your Home and the Baby's Room
If your baby has a fever, you may want to reduce the temperatures in your home and their room. That will help maintain a fresh environment and prevent them from overheating.
Fever can cause dehydration, especially if the baby is vomiting, has diarrhea, or not taking enough fluids.
Keep your baby hydrated to help reduce their fever. Give them plenty of fluids such as water, popsicles, yogurt, or clear soups. If your baby is less than 6- months old, breast milk is the best to keep them hydrated and boost their immunity while fighting the underlying illness.
What Not to Do When Your Baby Has a Fever
There are several things you should never do if your baby has a fever:
Do Not wait for too long to seek medical attention if your child has a persistent fever
Do Not administer adult medication to your child
Do Not administer any medication to your child without checking their temperature or consulting your doctor first.
Do Not use alcohol or ice to try and lower your baby body temperature
Do Not in any way overdress your child
Know When to Seek Urgent Medical Attention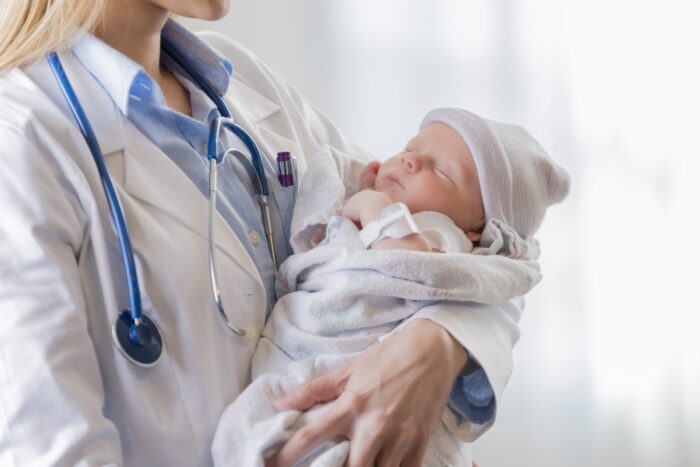 In most cases, you can manage your baby's fever from home with just a little guidance from your doctor. In some other cases, the fever might be so severe that you will need to rush your child to the hospital for emergency treatment.
The best course of action will depend on your child's age, body temperature, and severity of illness.
For most newborns, fevers are an emergency.
You should seek urgent medical attention if your child has a fever accompanied by the following symptoms.
Crying nonstop
Highly irritable
Drooling
Lethargic
Seems confused
Has a severe headache
They have a stiff neck
Has trouble breathing
Has a seizure
Has a blue-colored tongue, nails, or lips
Has trouble walking, refuses to move, or is limping
Has a purple-colored rash
Conclusion
Fevers are not uncommon but can be very frightening, especially if you are a first-timer. As a parent, it is crucial that you don't panic. You have to stay calm to ensure you assess the situation with a clear mind and make the right decisions. That way, you can safely help your child bring down their fever and fight the illness.