Exercise or working out has been attributed to the betterment of a person's health. Working out is an important part of living a healthy lifestyle. Several health benefits come from working out in general. Namely losing weight, improving heart health, combating fatigue, and protection against chronic diseases.Of course, eating healthy and avoiding healthy vices tie in to the overall health of a person, but working out can definitely have benefits to the body.
The Science of Working Out
Muscles are made of myofibrils. These are tiny strands of muscles that get damaged each time a person does heavy workouts. This is essential in building strength as progressive overload is necessary for bodybuilding and strength. The human body breaks down the proteins into amino acids and uses it to repair the damaged muscles. The muscles are inflamed which gives them a more defined and "ripped" appearance. The scientific term for building muscle is hypertrophy. According to Josh Taylor, founder of Coach JT, the recovery process essentially rebuilds these muscle tears to make them grow stronger and bigger.
Why Mental Health is Important
Mental health is truly essential for living a happy and fulfilling life. A study conducted in 2017 by the University of Oxford states that approximately 792 million people live and have lived with a mental health disorder, which sums up more than one in ten people globally. Exactly at 10.7%. Another study conducted by the National Alliance of Mental Health states that 50% of all lifetime mental illnesses begin by age 14, and 75% by the age of 24.
Mental and emotional health is important because it affects productivity, thoughts, emotions, and behavior. Having a healthy mind makes certain activities like school and work less stressful. Being healthy mentally helps people adapt to changes better and react to hostility. The negative effects of bad mental health are different with each person. The issue varies from each person and there are different things that work and not work for people.
The struggles of mental health affects the overall quality of life. An unhealthy mind can cause one to lose interest in things and sometimes overwhelms an individual even with simple things. Moreover, there is a huge stigma regarding mental health. This is why only a small percentage of people seek treatment. That is why it is important to encourage people to know and identify their symptoms as early as possible and that awareness should be spread regarding this matter. Aside from that, actions regarding the prevention of mental health issues should be prioritized.
Which brings the topic to working out. As this has multiple benefits in terms of mental health, though may not cure, but would surely help in the long run.
Mental Health Benefits of Working Out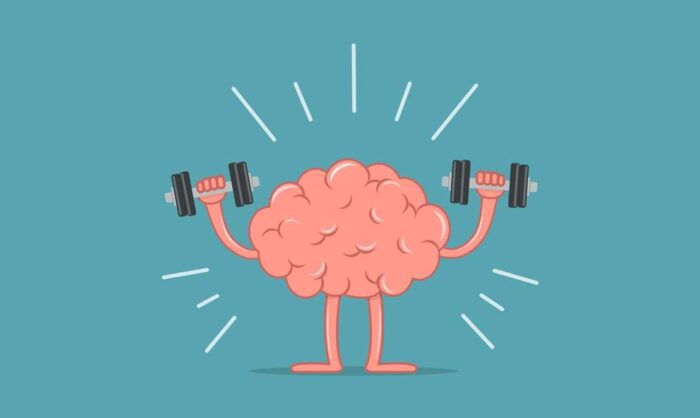 Working out isn't always about body-building and strength. It has benefits in health overall. Although health isn't the main reason why most people work out, health is far more important than physique. Some reasons for working out boils down to having a sense of well-being. Exercising regularly, though not very evident at times, make people more energetic for the entire day, make memories sharp, help people get a good night sleep, and ultimately have a positive outlook in life. Which is why mental health is being discussed.
Increases self-esteem and Confidence
Regular exercise comes with a lot of health and physical achievements. These achievements are attributed to self-confidence and self-esteem. A healthy body and a great physique can boost not just the body, but also the mind and spirit.
Helps with Insomnia
Insomnia is a sleep disorder in which an individual has trouble falling and/or staying asleep. As working out brings a lot of benefits to the table and the body needs a significant amount of rest to be healthy, getting better sleep is important than ever. Working also helps in regulating the body's circadian rhythm. Circadian Rhythms are the physical, mental, and behavior changes that follow a 24-cycle. It's the body's alarm clock in which an individual feels tired at a certain time of day, and when a person feels alert. Physical activities and working out can bring out a healthy sleeping pattern that the body definitely needs.
Helps with Anxiety and Depression
According to certain scientific studies, exercise is one form of anti-anxiety treatment. These studies show that working out can treat mild to moderate depression the same way as antidepressant medication does. Moreover, it does not have any side-effects. Another study conducted by the Harvard T.H. Chan School of Public Health states that a 15-minute run once a day or even an hour of consistent walking can significantly reduce the risk of major depression by a whopping 26%.
Helps with Stress
Working out can release tension and stress, and at the same time, can boost physical and mental capacity. Working out releases endorphins in the brain that helps with stress. It also helps in relaxing the muscles. Also, stress has a lot of negative effects on its own and exercising and working out helps with stress effects as well.
Helps with Symptoms of ADHD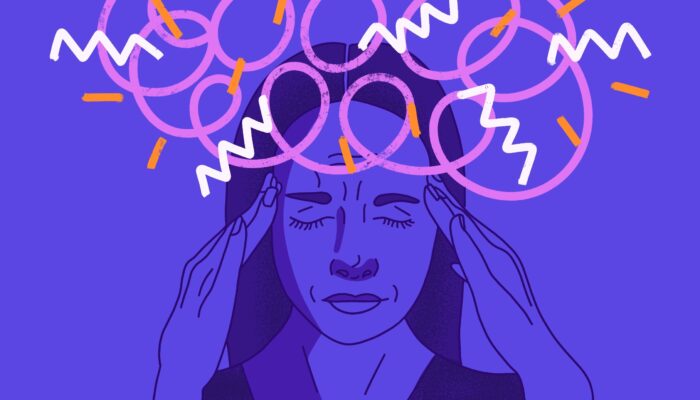 ADHD stands for Attention Deficit Hyperactivity Disorder, which is a condition that affects people's mannerisms and behavior. Working out may reduce the symptoms of ADHD by improving the concentration, focus, mood. Ritalin and Adderall are the medications used to treat ADHD, but according to certain studies, exercise may have the same effects as these said medicines.
Helps with PTSD and Trauma
PTSD stands for Posttraumatic Stress Disorder. This mental illness can occur in people you have experienced or witnessed a traumatic event. According to scientific research, working out and focusing on one's body can help, not cure, but help in terms of the immobilization stress response that PTSD or trauma brings. With subverting the mind to the physical effects of working out, it helps the mind to move away from the experiences that trauma brings.
In conclusion, working out may not be the cure to certain mental health issues, and mental health isn't the only factor in being healthy overall. With enough rest, eating the right kind of food, this means to eat vegetables and properly cooked meals, unlike the Liver King's diet, read more about it on lordping.co.uk, and the right amount of exercise. Working out may not be the solution to everything but it definitely helps with maintaining a healthy body, a healthy spirit, and most of all, a healthy mind