Who doesn't love being outdoors? Nature lovers will always find some reason or occasion to spend some quality time in the midst of the environment, admiring the beautiful nature. For such nature lovers, spending a day or two in the wilderness can be an exciting adventure.
Nature's tranquility aids in our mental relaxation. However, to live in the outdoors, one needs to have the apt gear to indulge in a perfect and joyful camping experience.
Before stepping into the woods, you need to keep in mind to have the following essentials:
1. Tent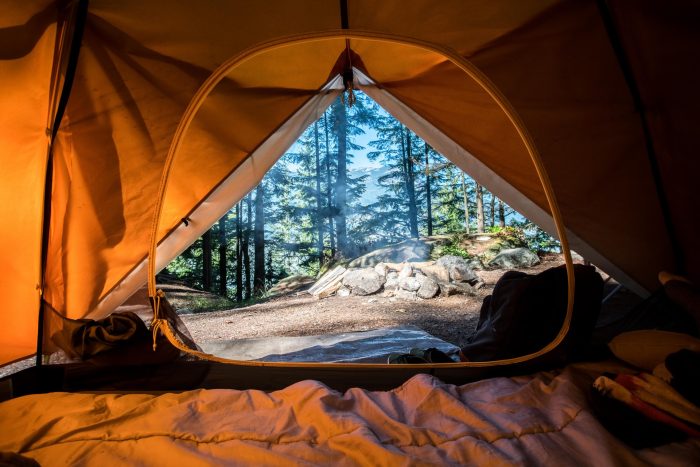 Remember to do some basic research on the campsite that you will be visiting for your adventure. Once you acquire some knowledge of the camping space and environment, pick your desired tent. Without a proper tent, your camping adventure can be stressful. It acts as a vital shelter for you and your loved ones.
A tent will provide you with some solitude in the vast wilderness as well as a place to keep your gear and equipment. You may avoid wild insects like mosquitoes and dangerous bugs from attacking and troubling you while you are inside your tent. Camping tents ought to be water-resistant, easy to set up, and most importantly it should be last-longing.
2. Sleeping Bag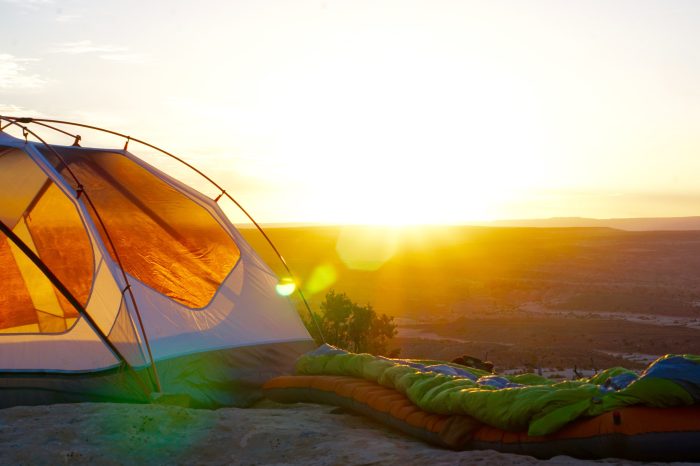 When the sun sets, you will need something to keep your body warm from the night chills to regain your energy for the following day. A sleeping bag acts as insulation to keep your body warm and comfortable after an exhausting day. You need to choose your sleeping bag as per the weather conditions of your campsite location.
A sleeping bag is a good investment for those who often plan their outdoor adventures and require a comfortable/cozy sleep at night.
3. Comfortable Backpack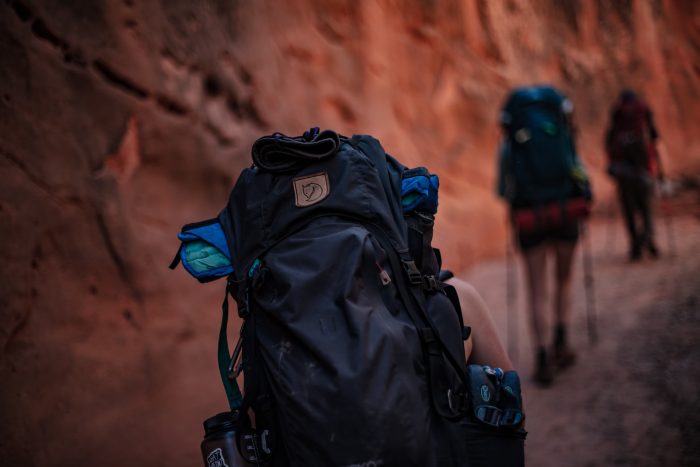 A backpack is a vital gear for all campers as it helps you to safely carry all your camping essentials such as first-aid kid, water, food, and extra pair of camping clothes among others. While carrying your backpack to your outdoor recreation, make sure it should be comfortable on your back and hips. Other pre-requisites include the backpack being lightweight, water-proof, and sweat-resistant with apt ventilation material and design.
If your outdoor adventure involves hiking with your backpack, you need to ensure that your body has a complete set of movements without bending forward. Body balance, comfort, and back posture should not be compromised. Arrange the essentials in your backpack efficiently to save space.
A comfortable backpack is considered to be the most important piece of outdoor equipment on the campsite, and you would find it on advancedprimate.com.
4. Hat And Sunglasses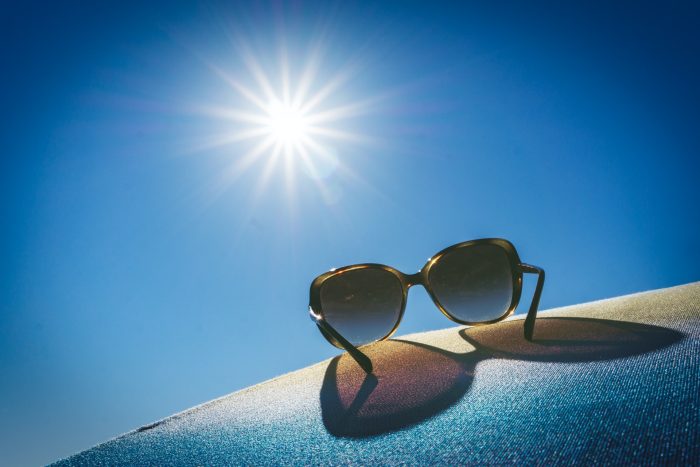 Nobody wants to suffer a skin burn while visiting the countryside. Wearing a hat will protect your face skin from the dangerous ultraviolet rays and the scalp from harmful sun exposure.
Apart from bug protection, you will be surprised to know that wearing head gear like a cap or a hat will reduce some portion of solar radiation into your head. It is advisable to wear a cap or a hat in your day-to-day life as and when you are exposed to the sun.
During the daytime, you should cover your eyes and the surrounding skin with a pair of wider lens sunglasses. These are larger than a normal pair of sunglasses. This not only protects your precious eyes from the surrounding dirt but also the adverse effects of ultraviolet rays and blue light.
5. Boots/Shoes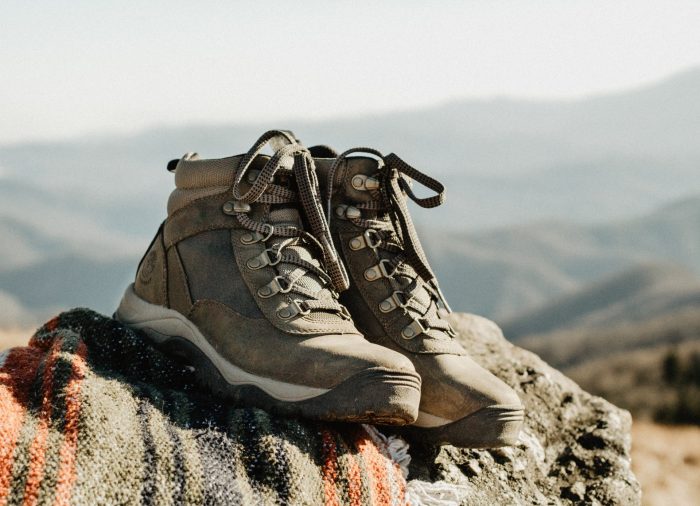 Boots designed specifically for long-distance, countryside travel, and heavy-load hiking trips are known as backpacking boots. Such boots provide perfect ankle support with an excellent grip on your sole. These are perfect for avid campers who hike and backpack a lot in the woods.
One should be vigilant that the daily running sports shoes are not meant for camping or any related activities in the wild outdoors as the surfaces would be slippery. Moreover wearing improper or incorrect footwear on rugged surfaces would hurt your joints. If there is a snowfall prediction in the local weather forecast, do not forget to carry your snowshoes for your safety.
6. Pullovers Or Jackets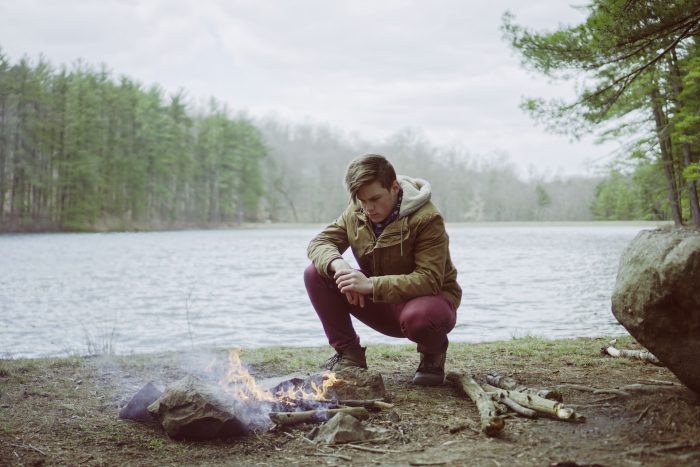 One needs to be aware of the existing climatic conditions at the camping ground. A warm jacket is perfect for cold weather conditions. Always choose pullovers and jackets which are either sweat-resistant or sweat-absorbant and further allow your skin to breathe. A waterproof jacket is preferred as it helps you survive the unpredicted rain at your camp location. During the day, one must settle in for a moisture-wicking t-shirt with long sleeves.
Your jacket/tees should be paired with comfortable pair of pants or shorts depending on the weather of your trip.
7. Backpacking Stove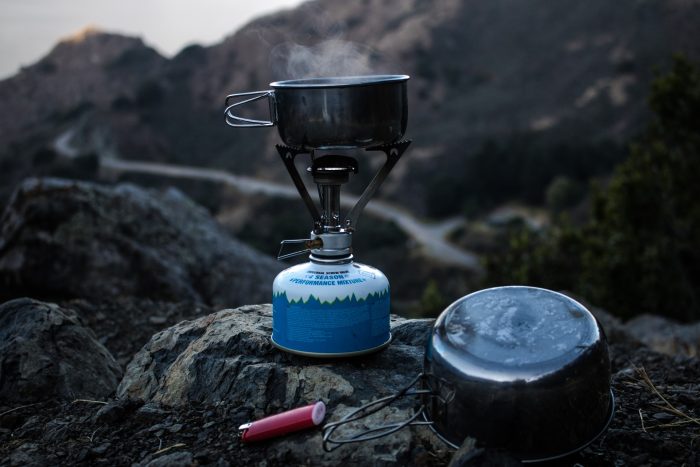 Who loves to relish a scrumptious backpacking meal in the wilderness?
If you are a family or a large group of people, a backpacking stove is an excellent option to heat or cook your food (provided there is a chef in your group)
Factors such as weather, packability, user-friendliness, fuel type, and efficiency should be considered while you carry your backpacking stove to your camping site. Should you plan to extend your stay at the campsite, you need to ensure that you have enough fuel supply for the preparation of your meal.
If you are on a budget, then carrying a stove may be considered an option. However, you need to make sure that you have enough ready-to-eat food and snacks for the entire duration of your camping trip.
Conclusion
Camping has proved an amazing opportunity to reset and recharge your senses from the hustles and bustles of your daily city life.
Carrying the required outdoor gear will keep your mind and body completely focused on your camping holidays.
Before you set your foot out of your home, make sure that you and your family have ticked all the essential items from your camping checklist. If you are camping for the first time, you should seek guidance or expert advice on any of the camping gear.
Why wait? Go ahead and plan your next unforgettable camping trip!