If you are looking for some kind of exercise while maintaining regular life activities you should consider cycling. Driving a bicycle can be a good form of physical activity, while also being a type of transportation. Your age is not important when we talk about cycling because it can be ridden by both children and the elderly.
As a way of transportation, it's a good way to save money on gas while saving the environment and being fit. Because they are not that expensive everyone can afford one, and they are beginner-friendly.
With so many different kinds of bicycles, it may become hard to pick one for yourself. We made this article to help you with your dilemma of which bike is most suitable for you, either a mountain one or one built for roads, we are going to look through the benefits of cycling as well.
Benefits of Cycling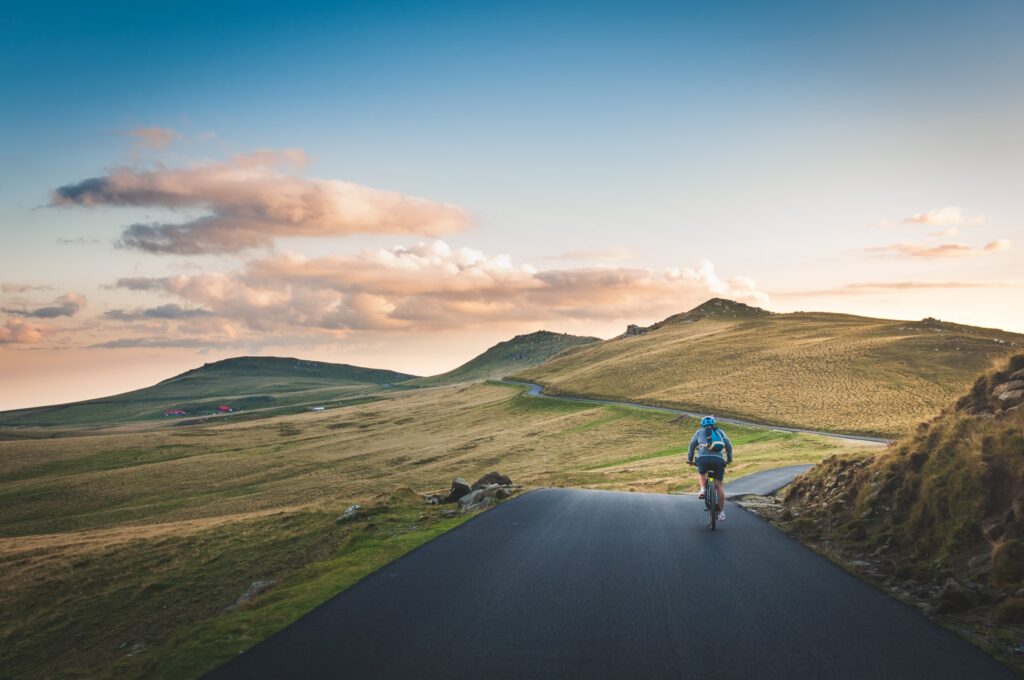 We all know that cycling is a good physical exercise. Additionally, there are a lot of health and environmental benefits that we can get out of cycling. First of all, it improves weight loss because it is a good aerobic exercise and it increases your metabolism.
Cycling improves your core strength and keeps your legs strong targeting all leg muscles like the gluteus, quadriceps, hamstrings, and calves. Upper body strength can be achieved mostly by riding a mountain bike.
Balance and posture are also improved with cycling and it's especially important on elderly people since balance is slowly declining with age. We all know that mental health is as just as important as physical health so it is vital to know that cycling improves your mental health.
Cycling can also relieve feelings of depression and stress. Improving brain power is also a benefit. There are studies that show that cycling improves your concentration and is also beneficial for people with Alzheimer's. Also exercising declines the chances of Parkinson's disease.
Environmental benefits are just as important because cycling does not produce any kind of pollution. Mostly beneficial for places that are too far for walking but you still try to avoid using the car.
Cycling improves your sex life too. Just as any exercise, cycling improves your vascular system and boosts your libido. People that cycle have lower chances to experience impotence.
Mountain vs Road Bicycles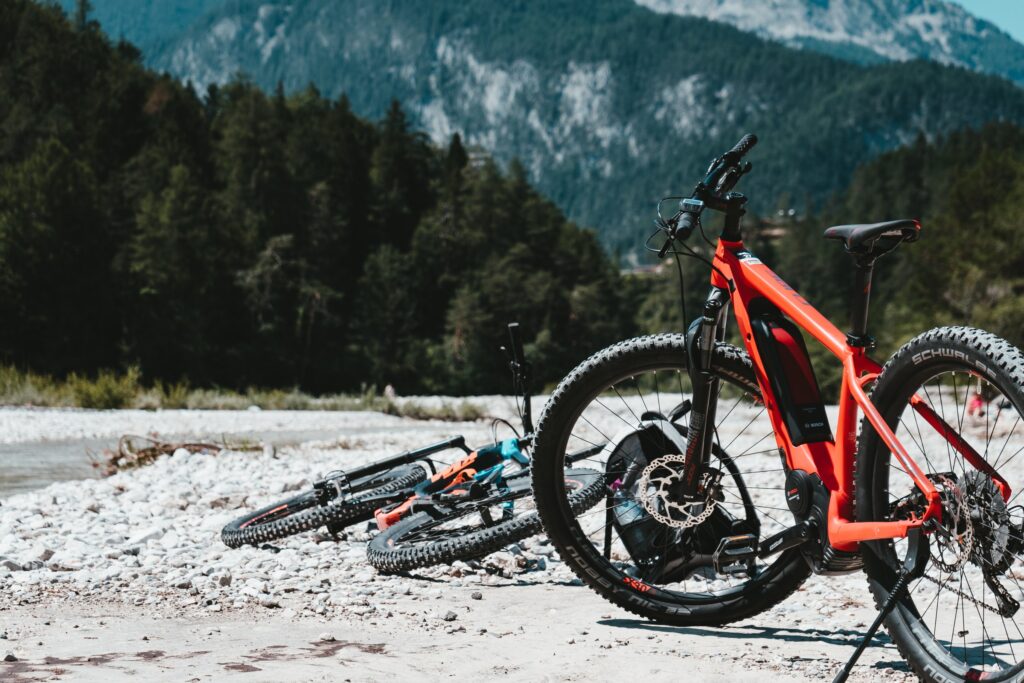 When we have already seen the benefits, now it's time to choose what suits you better, a mountain or road two-wheeler. They are very different and they serve a different purpose. The road one is meant to be driven on long relations and is also faster while the alternative is more for adrenaline junkies and is built for an off-road experience. Road two-wheelers are made for asphalt and may suffer greater damage if you drive them in the woods since they have no suspension.
Road bicycles are also much lighter which is why the ones built for mountains are much slower. The posture on the road bike is more aerodynamic and has thinner tires than the mountain bike ones. On the flip side, mountain bikes are made for mountain use and hitting the trails.
Mountain Bike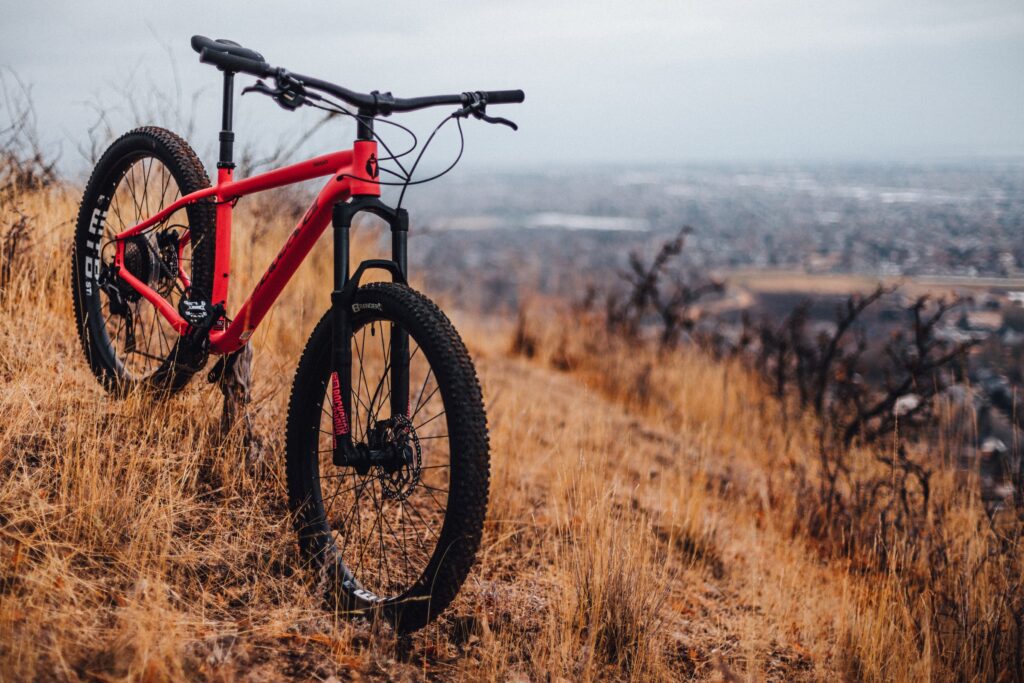 Mountain bicycles are the more durable option. They are more versatile for different terrains. The fork on these bicycles absorbs the shock from impact and they are much better for rough terrain. They also come with horizontal and wide handlebars for easier handling. The tires have a lot of threads and are wider, which offers better grip and traction while riding. The hydraulic discs for the brakes are also quite strong. Some would say as strong as those found on a car.
Hardtail mountain bicycles are most common. They have a rigid frame and forks with suspension, also these are the most affordable. While XC variants are made for shorter distances.
Full suspension trails are built for longer rides because they have better climbing and downhill regulation. Better breaks and wide tires are also included. The full suspension helps with long rides without getting you tired easily.
Keep in mind, there's also the option for electric mountain bicycles if you are not up for intense cardio as suggested by ebest.cl. These models can be a bit more expensive, but they are worth it.
These two-wheelers can be used for unpaved roads and can climb hills easier and with a lot less effort than anything else one the market. However, they do require moref effort on paved roads or on asphalt since they have better traction and work better than intended. The suspension can take the force of the pedaling so they can't go as fast.
Additionally, mountain biking may be better in places where there are good trails and busy traffic without lanes dedicated to biking. Also, the amount of stamina you would build on this type of biking is impressive.
Road Bike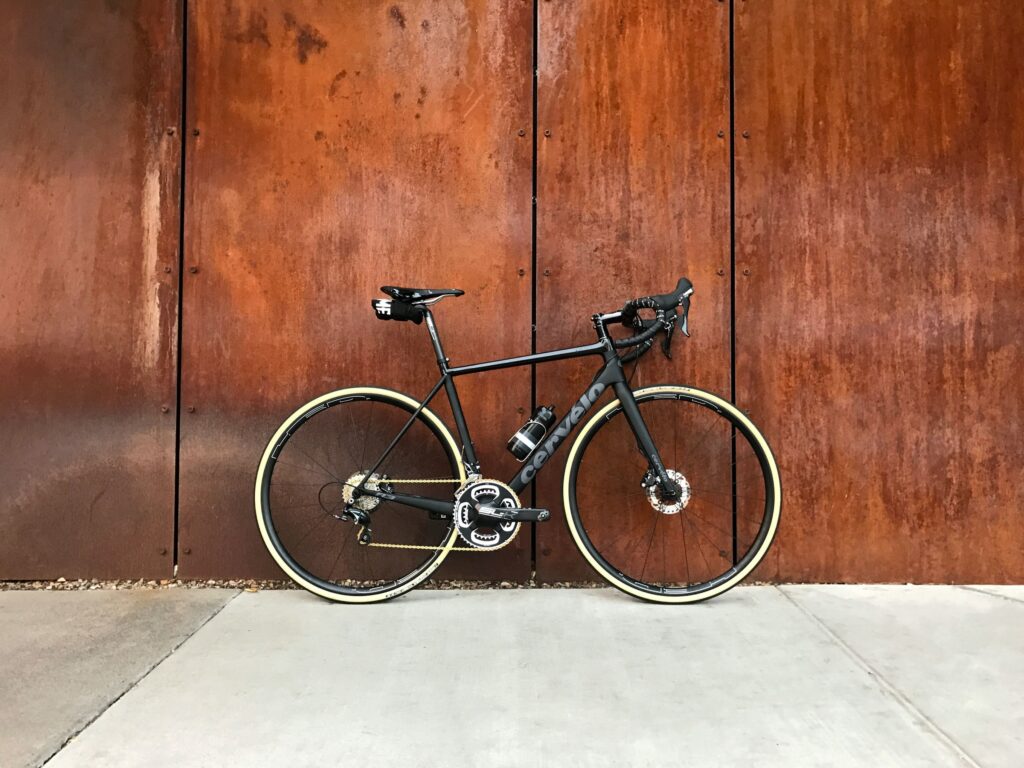 These things are built for speed. Slim tires and lower body posture offer better aerodynamics. They also come in different types. Professional road bicycles are produced for speed but aren't as comfortable. Endurance two-wheelers are designed for people who want to travel long-distance and provide better comfort. There are also ultra-light ones that are meant for climbing hills. Aero bicycles minimize the resistance while you ride.
If there aren't any solid trails in your city then road biking is what you are looking for since you will be sticking to paved roads. The road resistance is minimal which means you can go quite fast.
But, that doesn't mean you won't be working up a sweat either. You'll definitely be getting your weekly cardio in.
It's easier to look after a road bike with regular maintaining services than mountain bikes which require more care since they are covered in mud and you have to clean them regularly after every ride. Make sure to check your tires often so you extend their life. They need to be replaced either if you passed a lot of kilometers or you have them on for a long time. At last, road bikes are more affordable and you can find very good deals.
Some of the road bike setbacks are that they are not durable as mountain bikes. They can't be used on rough terrain. And because of the posture, they put a lot of stress on the neck and wrists.
To see what kind of bicycle is most suitable for you, you need to know where you will ride it and what are your needs. Also, consider what your friends are riding too. Both mountain and road bicycles have advantages and disadvantages so choose wisely. Don't forget to get yourself a helmet. Always be safe and keep your eyes on the road.