Being fit and practicing fitness also means having fun. Fitness is also fun that is uninterrupted if you start and if you choose the right activity. Fitness gives you peace, tranquility, gives you energy, strength, and readiness, but also a lot of fun. There are a number of activities that offer you the opportunity to practice to stay fit. Some of them are already bored with a lot of people, so they often look for something new that will be fun. How about a katana? We know that you are amazed and that until now you did not know that this skill also belongs to fitness, but now is the right time to find out.
An edged weapon's functionality is determined by its form and function. When examining the tool's function, you need to factor in the primary use of such a weapon: Is it for slashing or thrusting? Is it heavy-bladed and for crashing through things or razor-thin to cut with accuracy?
When examining form, you factor in the edge and shape of the weapon. Is it straight or curved? Does it have a short blade requiring your enemy to be within grappling distance or a long blade designed for outfighting? Is it a one edge sword requiring deft handling with changing directions or a dual-edge? Do you need to handle it with two hands or with one?
The above mixture determines the efficiency, speed, power, technique, and style when facing your opponent. Katana swords weigh little over a kilo and are sufficient to gather the necessary force to cut through things. It is true that it used to be used to defend the ancient peoples of Asia, but today it is primarily a kind of training that helps you stay fit, but also to improve focus, improve concentration and of course help you learn movements. which even without the katana you can use for self-defense in situations when it is needed.
The history of katanas dates back to about 1000 years, and over time, the tool has developed a deep tradition around its use. So whether you practice the formal purer kata techniques emerging from Kenjutsu or the modern Kendo style or you practice any of the contemporary Japanese swordsmanship styles that became popular in the twentieth century, two things remain the same: 1. The way the katana is used and its basics differ a little from how the ancient Samurai would have used it. 2. Without its body, the katana is useless.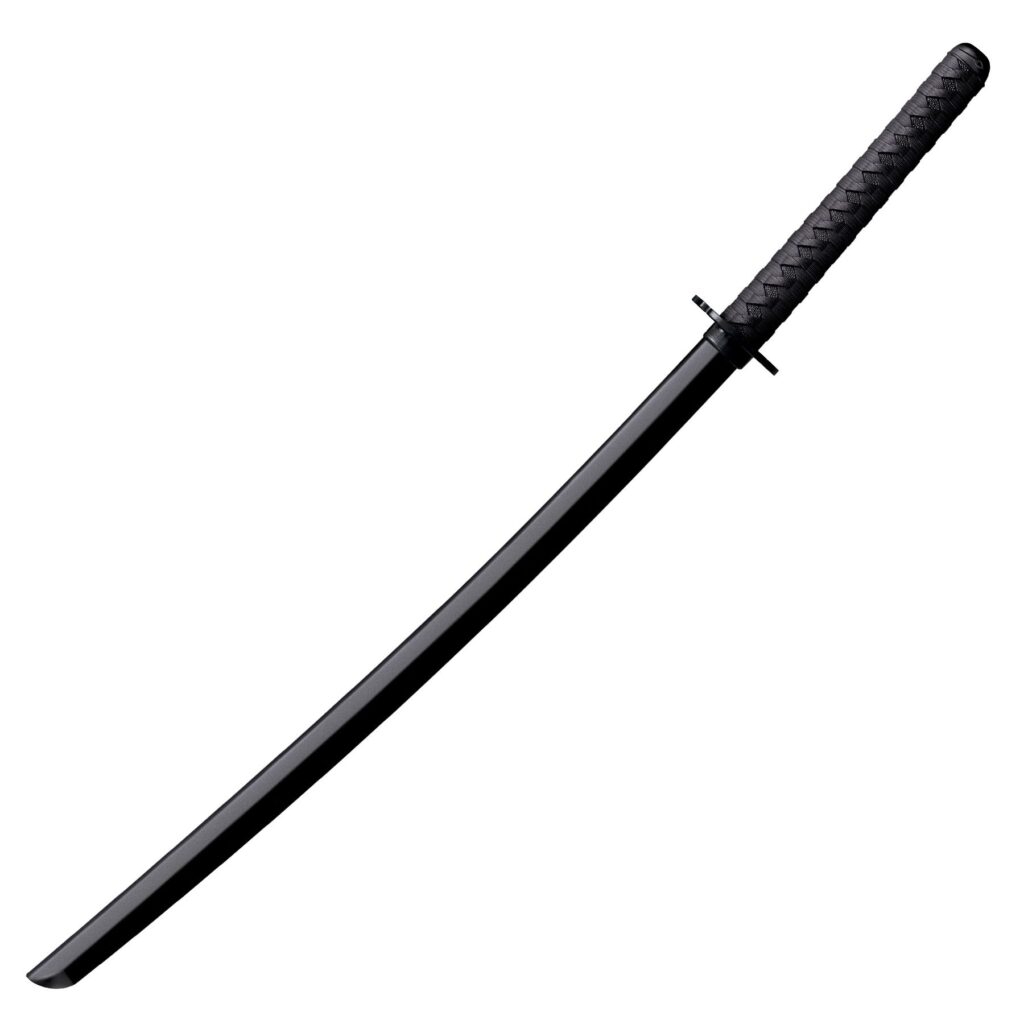 You are the katana
This is what makes katana training fun. It is also the perfect tool for working on your fitness. You can't even swing the katana without engaging your muscles. This is because the muscles power the katana, which determines how bad or good your strike is. The efficiency of your katana technique depends solely on the use of your body.
For example, a downward slice from top to bottom is wholly powered by the shoulder muscles, the arms speed, and the gravity of the earth, which can be augmented by the bodyweight when you bend the knees and slice it through anything. This makes you unstoppable.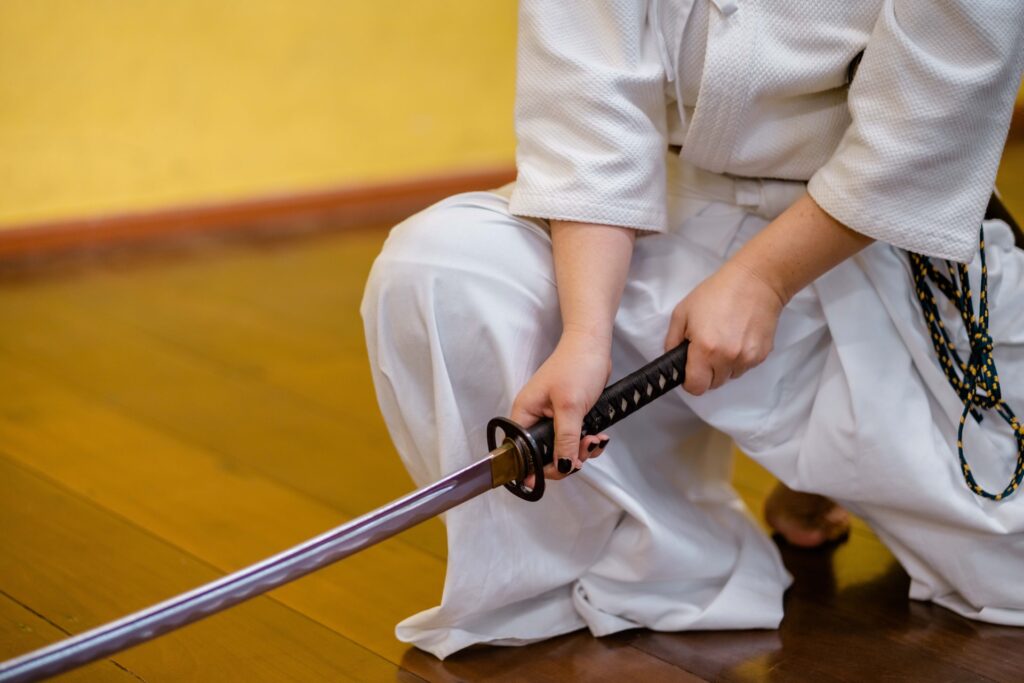 Apply this logic to your strikes in all directions. Its effectiveness and efficiency are regulated by:
The muscles that drive it – to operate the katana you need to make movements that are typical of handling this match. These movements will be presented to you by the trainer, and by applying them you will increase the strength in the muscles and you will increase the strengthening in them.
Whether you are working against or with the earth's gravity – gravity is part of us and we need to use it properly and get used to it properly. This discipline will help you and make it easier for you.
The travel distance of the katana before it lands on its intended target – what does this mean? This means that you will be better at estimating what will happen and the time it takes, the speed needed and the strength needed to handle this traditional knife.
The speed of your execution – you will learn how to control your speed, how to control it and with that you will know in which moments you should be faster, and in which moments you should be moderate or slow in your movements.
Your body weight – although it does not act on an activity that can help you regulate weight, we will surprise you. This skill can help you a lot in weight management. But how? So with controlled movements and restricted movements you will burn more calories through self-control. Although this is unbelievable, it is still true.
What else do you need to know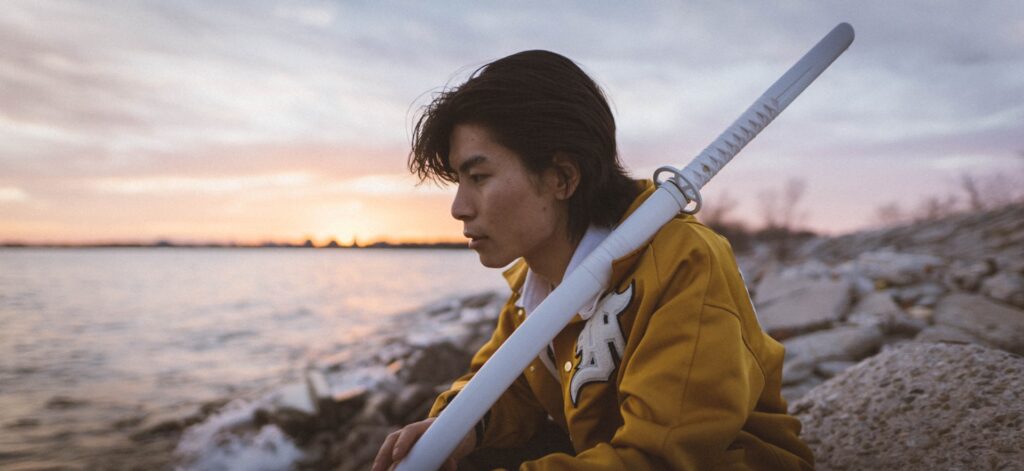 To get the best out of your swordplay, you need to know the following things:
Grips: The katana sword is traditionally double-handed. The power of the sword emerges from the push and pull action of your hands. Drive the motion of your katana with the two-handed grip. Follow it through with your shoulders, arms, and the whole of your body.
Footwork: Your body is the primary cell power when holding the Katana. Your leg positioning lends speed and adds power to the way you execute the technique you are using. You can position your stance in two ways: the L-stance and the walking stance.
Wrist: The katana sword is partially powered by the wrist movement. As a swordsman, you are expected to have a sturdy grip and supple, strong wrists.
Improvisation: Experimentation is vital when handling the katana. If you are in a life and death contest, all that will matter is your ability to eliminate your enemy and stay alive.
So as long as you are bored of the standard techniques, ie standard activities you can research for new and try new ones, and today you got a great suggestion to try katana which is a super activity that gives you better activity, better focus and above all a great look which will be noticeable. Choose this activity and enjoy the benefits you will get from it.