Injuries, just like accidents, are imminent, as simply there are certain things we have no control of, meaning that our actions are limited as well. On the other hand, prevention and taking good care of our health is something we can spend some more time on, and with so many options and ways to do so today, this shouldn't be an issue. Boosting our immune system is just the first step, as it all starts from that, but improving bone health, for example, is also of vast importance.
Namely, having some kind of bone problem happens more often than some might think. Namely, one in two Americans is bound to suffer from a bone-related health problem at some point. Of course, the majority of them are closely connected to our age, as the older we are, the more sensitive and less strong our bones get. Osteoporosis, fractures, and low bone mass are just a few problems that can plague people as they age. Fortunately, there are remedies to help improve your overall health and reduce the risk of these issues. This article will discuss some tips for keeping your bones healthy and strong.
Get Enough Calcium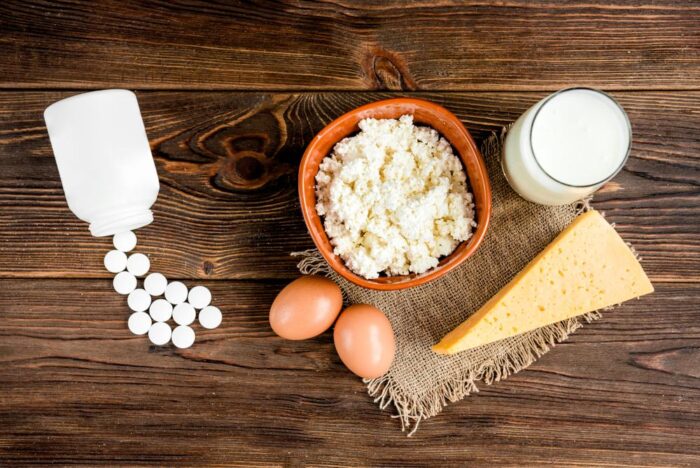 Everyone knows how important calcium is for our bones, yet somehow people still overlook their daily intake of calcium-rich foods, or to be more precise, how calcium-free those foods are. Calcium is essential for bone health, and most people do not get enough of it in their diets, but you can easily check and act accordingly by starting a calcium-rich diet. Adults should aim for about 1000 mg of calcium per day. Calcium-rich foods include dairy products, leafy green vegetables, and certain types of fish.
Of course, since many people are lactose intolerant, dairy products are not an option, but there are plenty of other foods that you can take. Calcium helps reduce the risk of osteoporosis and fractures, so it is essential to make sure you are getting enough.
Tips for including calcium in your daily intake :
Add a cup of low-fat milk or yogurt to breakfast cereal.
Enjoy a calcium-rich snack like cheese and crackers or cottage cheese and fruit.
Make sure lunch and dinner include foods high in calcium, such as broccoli, kale, collard greens, or Brussels sprouts.
Enjoy a glass of calcium-fortified orange juice with breakfast, or add it to a lunchtime smoothie.
Include Vitamin D In Your Diet
Vitamin D is another crucial nutrient as it helps the body absorb calcium and promotes bone growth. They can become thin, brittle, or misshapen without enough vitamin D. Regarding that, it is important to provide our bodies with enough vitamin D, and luckily there are various ways to do that. Most people need 600 IU (international units) of vitamin D per day, but this dose can vary.
Easy ways to get vitamin D:
The best way to get enough vitamin D is to spend time outside in the sun for 15-20 minutes a day.
Eating oily fish such as salmon, sardines, and mackerel.
Fortified breakfast cereals.
Eggs yolks.
Cheese.
Beef liver.
Mushrooms that have been exposed to ultraviolet light also contain vitamin D
Take a vitamin D supplement.
Exercise Regularly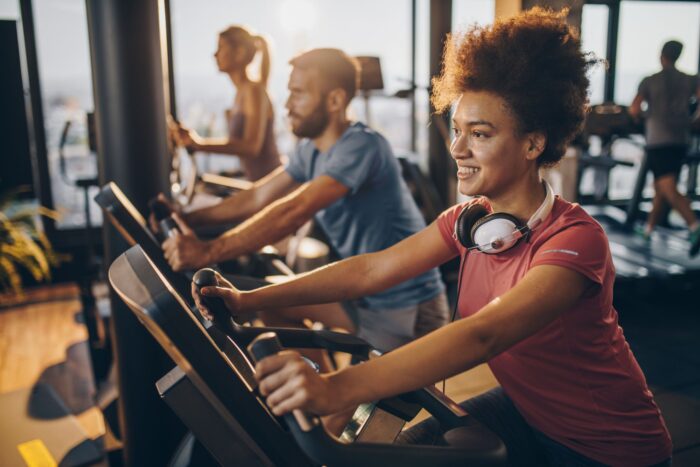 Weight-bearing exercise is also of vast importance, not only for our bone health but also for our overall beings. These include activities like walking, jogging, and dancing. These activities help to improve bone density and reduce the risk of fractures. It is essential to start slowly and gradually increase your activity level as you become more fit. Not only that our bones will be more than thankful, but we will feel much better and more relaxed after a good exercise and lose a few pounds.
Tips on having productive exercise:
Start with a moderate activity level and gradually increase the intensity and duration as you become more fit.
Choose activities that you enjoy so that you are more likely to stick with them.
Make sure to include a mix of cardiovascular exercise and strength training in the training routine.
Orthopedic Therapy can be used to treat conditions like arthritis, back pain, and osteoporosis. Therapists use exercises, stretches, and massages to help relieve pain and improve the range of motion. If you have a bone-related condition, orthopedic therapy may be able to help.
Don't Smoke
Smoking affects our overall health, including our skin, lungs, and bones too. It increases the risk of osteoporosis, fractures, and other similar conditions that are difficult to treat and can create various problems in normal functioning. Quitting is the only remedy for our bone and overall health, and although it seems impossible for some people, there is no need to lose hope. Many resources are available to help people quit smoking, so talk to the doctor if in need of any assistance as they are specially trained to provide the necessary support.
Tips on quitting smoking:
Set a quit date and stick to it.
Remove cigarettes and other tobacco products from the home, car, and workplace.
Avoid places where people are smoking.
Tell friends and family that you are quitting so they can provide support.
Talk to the doctor about medications that can be of help to quit smoking.
Limit Alcohol Intake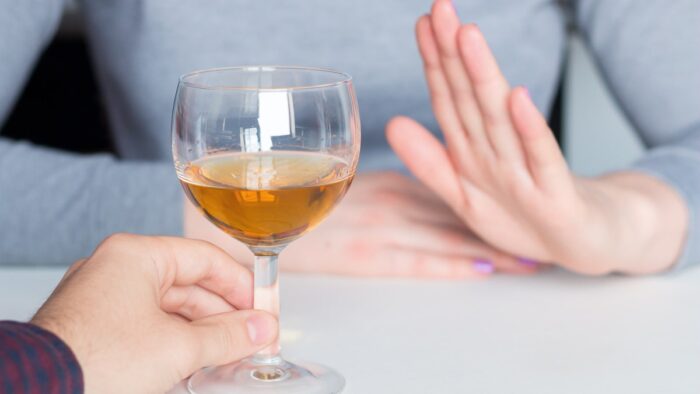 Now, this is what many people are often not aware of, as even though we all know the side effects of drinking too much alcohol, bone problems are usually not the first thought. That is why it's important to know that drinking too much alcohol can cause bone loss and other health problems related to it and not just liver problems. It causes issues with calcium absorption and increases the risk of falls and fractures. As for limits well, men should take two drinks per day and women one drink per day.
Tips to limit intake:
Keep track of how much alcohol you are drinking.
Avoid binge drinking, which is defined as four or more drinks in two hours.
Choose lower-calorie alcoholic beverages such as light beer or wine spritzers.
Alternate alcoholic drinks with nonalcoholic ones such as water or soda.
Set a limit on how much alcohol you will drink each week and stick to it.
Avoid drinking on an empty stomach.
Don't drink before or during exercise.
If you are taking medications, check with the doctor to ensure they don't interact with alcohol.
In case of any kind of history of alcoholism, it is best to avoid drinking alcohol altogether.
Avoid Substance Use
Substance use leads to health problems and negatively impacts your bone health, but it also can cause many serious problems and lead to addiction. If you or someone you know is struggling with substance abuse, many resources are available to help, and it is crucial to take it seriously and start the treatment as soon as possible. Talk to a doctor about treatment options and get started on the road to recovery today because waiting will not make it easier, and it can only make it worse. These form things that help improve your bone health.
You can reduce the risk of developing osteoporosis, fractures, and other problems later in life by following these tips. They can also help every person improve bone health and overall and live a much healthier and fulfilled life. Of course, we can notice some ambiguities that need to be resolved, and in that situation, it is best to talk to the doctor for any questions or concerns about maintaining healthy bones. They can provide additional information and resources based on your individual needs, which is always better than using some generalized treatment.
Sometimes we need to go to therapy after some condition or accident, and it is crucial to find the best possible specialist. It can be pretty challenging to find one, and asking other people for their opinions and experiences can be helpful, but sometimes we do not know who to ask. Luckily, there is a solution even if you do not know who to ask, as bridgephysicaltherapy.com is specialized in helping people with various problems with their bones.