Everyone's dream is to get into great shape on autopilot. However, that's a lot easier than it sounds because getting into shape requires hard work no matter how you cut it. The key is to make it easier by using methods that actually work, and one of the easiest methods is to burn more calories at home.
Whether your goal is to burn more calories or build muscle without setting aside extra time, this article is for you. What better place to get into shape than in the comfort of your own home? Even if you have a gym membership, there's nothing wrong with supplementing your current routine with added work at home.
In this guide, you'll learn some fun ways to exercise at home that you might not have considered before. If one thing is for sure, you're bound to have at least one light-bulb moment when you check out the ideas below.
1. Doorway Pull-Up Bar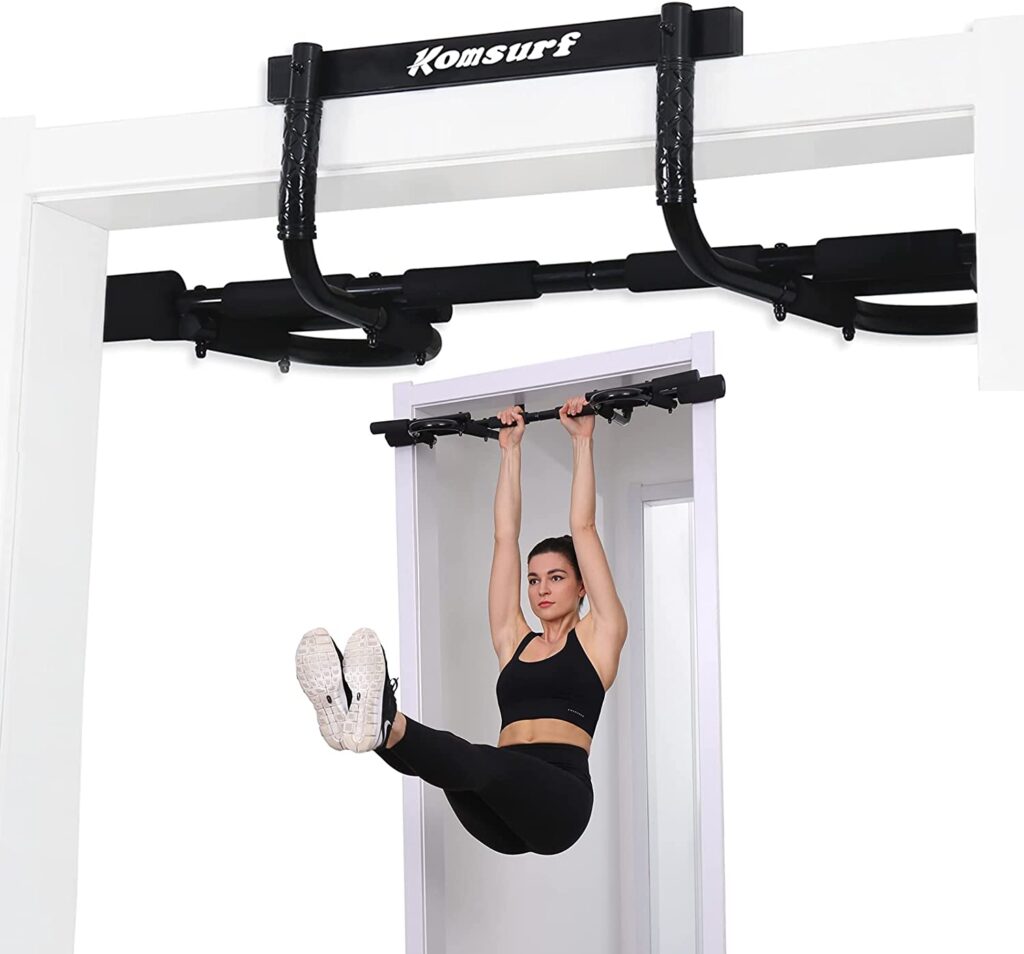 First things first, pull-ups are one of the ultimate bodyweight exercises for building muscle. Accordingly, you might find that pull-ups are all you need to build the upper body you've always dreamed of having. Having said that, pull-ups are also one of the most challenging bodyweight exercises.
For this reason, a doorway pull-up bar is a perfect way to get started. Install a pull-up bar at your home office or bedroom doorway to ensure you never miss it. This way, you have the ability to start slow and work your way up to doing more pull-ups as you gain strength.
Plus, a pull-up bar allows you to do hanging leg raises, which is one of the most challenging abdominal workouts for building six-pack abs. Ultimately, it's impossible to go wrong here if your goal is to build muscle.
2. Space-Saving Workout Equipment
Are you low on space? If you answered yes, don't let small spaces or low ceilings prevent you from investing in a good cardio machine for your home. In fact, treadmill technology has evolved to include more folding treadmills that are not only versatile, but convenient as well.
You'll find that there are premium folding treadmills with a long list of features down to budget models with fewer features that get the job done. Additionally, there are folding models that are made for use below a standing desk, visit here for ideas.
All in all, a treadmill is guaranteed to help you burn more calories, and choosing a folding model gives you the option to use it in small spaces or even while you work.
3. Under-Desk Exercise Equipment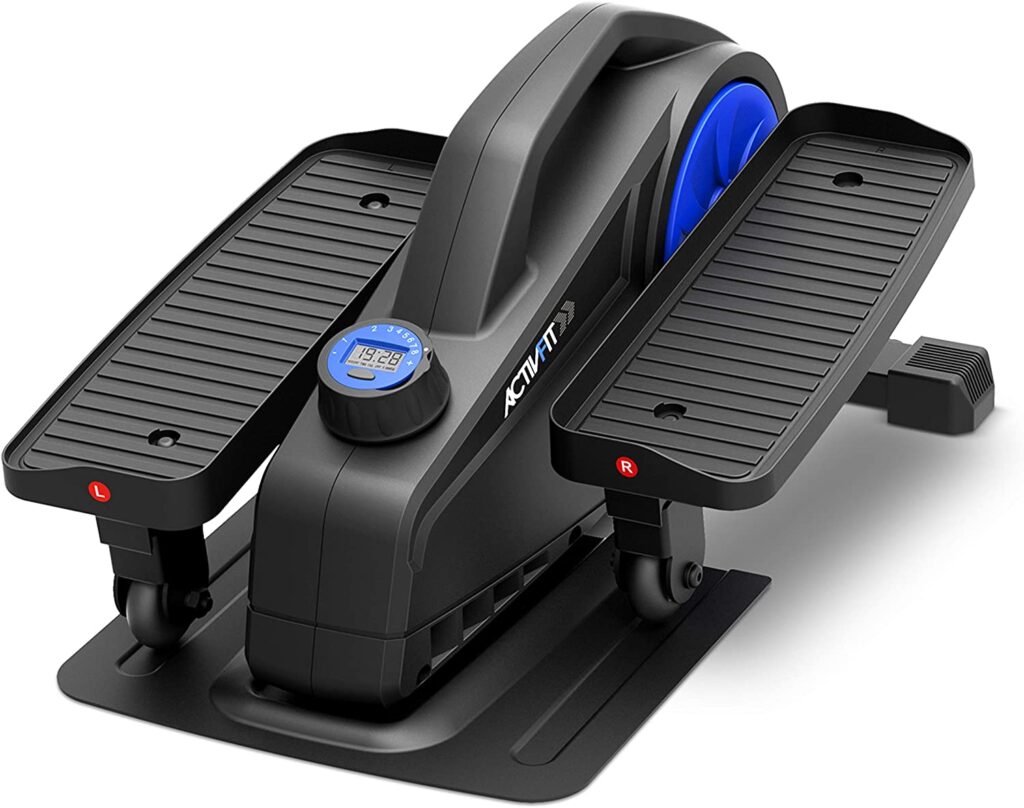 Another great idea is to consider investing in the exercise equipment that's made to use below a sitting desk. For example, a pedal exerciser helps you to keep your legs moving while you work to burn more calories. This is multitasking at its finest.
One piece of exercise equipment that's become more popular is the Cubii under-desk elliptical machine. You'll find that this type of exerciser helps you to stay motivated with the help of its companion app. With the app, you can easily track your fitness stats and challenge other people who own one.
Lastly, under-desk exercise equipment is also good to use while watching TV, and since it's lightweight, it's not hard to move it between your desk and couch.
4. Create Fun Personal Challenges
Now that you have a few exercise equipment ideas, it's important to consider setting goals. As mentioned above, there's under-desk equipment with apps, but what about equipment such as a pull-up bar that doesn't come with a motivation app?
Well, the solution is to get creative when formulating your goals and set realistic ones. For instance, installing a doorway pull-up bar at the entrance of a room that you often go in and out of is a perfect idea.
Once you install the bar, challenge yourself to do at least X number of pull-ups each time you exit the room. Then, work your way up to raise X as you become stronger. Before you know it, your upper body will get both stronger and more chiseled.
The bottom line here is to get creative and do your best to set fitness goals that excite you with your new equipment.
5. Motivational Water Bottle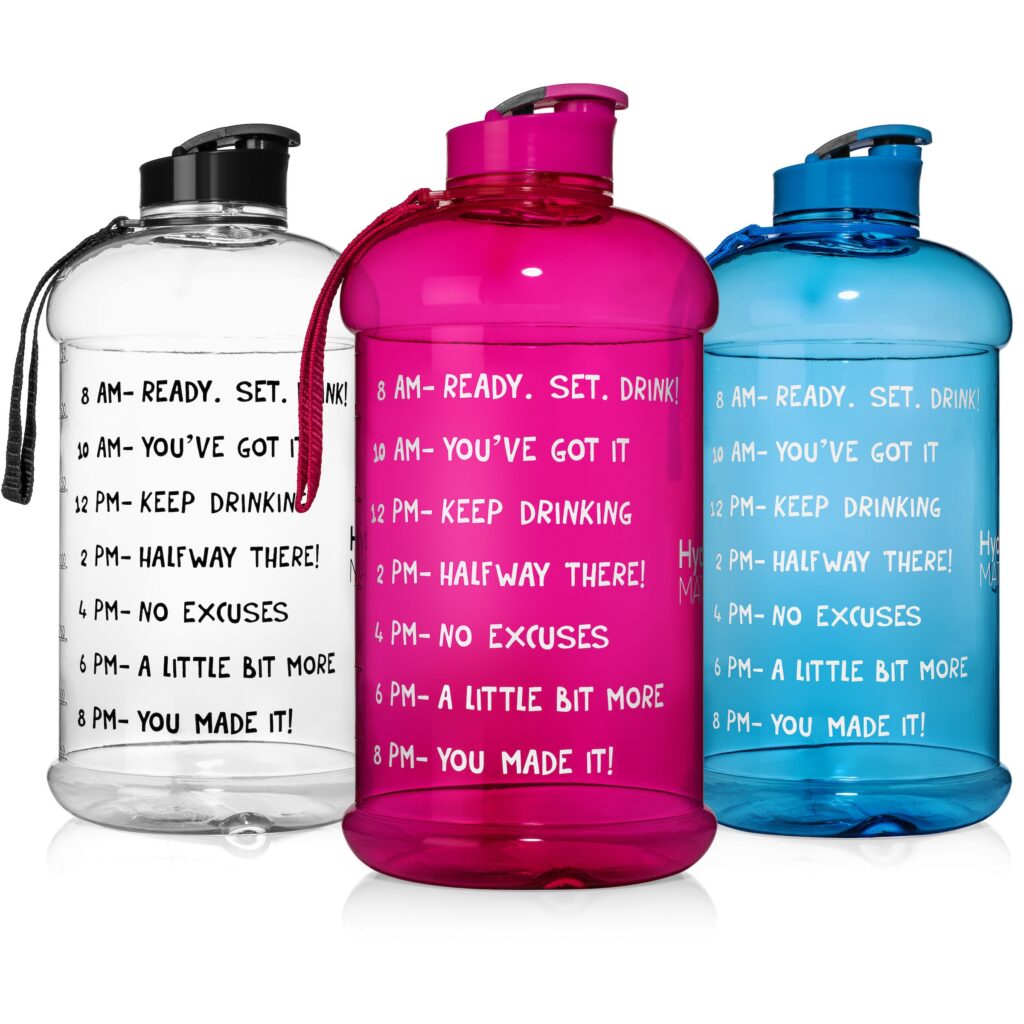 One of the most affordable and easiest ways to get motivated is with the help of a motivational water bottle. Firstly, the greatest benefit of a motivational water bottle is that it helps you to drink more water and get motivated to workout, which are both key ingredients to getting into better shape.
Do you currently drink a lot of sugary drinks and not enough water? If this sounds like you, then a motivational water bottle is the perfect motivational tool to get into better shape at home on near autopilot. Sometimes, all you need is a little boost to get started on your fitness journey, and once you get going, it's easier to stay on track when the results start appearing.
Finally, since motivational water bottles come in all shapes and sizes, you'll have zero trouble finding one that'll keep you going throughout the day.
Closing Thoughts
Getting into better shape at home doesn't have to be a chore or take up time during the day that you don't have. If one of the reasons you've put off getting into better shape is that your days are packed from beginning to end, then it's wise to put the multitasking ideas in this article to work.
Once you add even one of these items to your home, you'll begin seeing positive effects in no time at all. Plus, the fact that all of these ideas don't require you to make major changes to your schedule ensures that you'll still be able to get the most relaxation out of your weekends. You might even discover that you don't need to go to the gym as much by burning more calories while you work.
Lastly, if you don't know where to begin, do some brainstorming to determine your fitness goals. Then, match those goals to the right equipment.